Corporate Social Responsibility
Charity IT Relay Race Strikes Back 2022
Anđela Arsić
Categories: Corporate Social Responsibility
Date 17-Aug-2022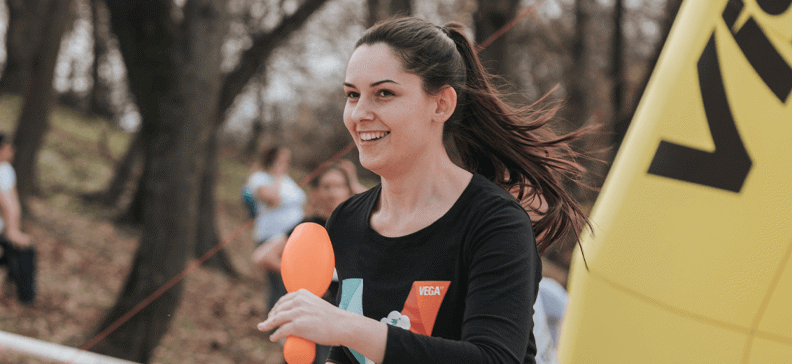 Together we can achieve more. Led by this motto, we launched the first "Charity IT Relay" race 7 years ago and gathered enthusiasts who recognised this race as a chance to inspire others and improve our community.
After a two-year break, the "Charity IT Relay" strikes back again, this time in cooperation with the INVICTUS training center. All collected funds will be used to purchase computers for high school cabinets.
It's time to get your running shoes ready and join us at Kamenički park in Sremska Kamenica on the 7th of September from 5:30 PM.
How can you join the race and give your contribution?
You can join a race and register your team as a company or as an independent team and these are the most important steps you need to take to do so:
Gather the team (each team must consist of four runners)
Get creative and come up with a team name
Register using this form until the the 1st of September
Pay the registration fee (6,000 dinars per team)
Read the instructions and you are ready to join the race ;)
*Each company may register more than one team, but they are required to pay the fee for every team.
What can you expect from the race?
When you arrive with the team in Kamenički park you need to pick up your starter kit first. Each starting kit has starting numbers, timing chips and a relay.
Afterwards, the great crew from the Invictus Training Center will make sure we all get warmed up and ready for the race.
Now that you and your team are ready for the race, it can begin! The track is only 4.000 meters long, so each runner from the team runs 1.000 meters after which he or she will pass on the baton to his teammate.
Thanks to the timers placed in your starter numbers, the runner who first reaches the finish line will win the race. Are you ready to take on the challenge?
What have we achieved so far?
Let's summarize what we have achieved together since the first race until today:
- Together we collected more than 1.100.000 dinars
- More than 1.300 enthusiasts joined the initiative
- 10 organizations received help thanks to the money we collected
- More than 50 different companies supported the the IT relay
- And all with one goal: To make our community a better place to live.
These are some incredible numbers, and we all should be proud of what we have achieved. This year we continue with our tradition with a new goal - to provide our high school students with better conditions for learning and development. Join us on this journey!
If you have any questions or suggestions, feel free to contact us at itstafeta@vegait.rs or via our social media platforms. We will be more than happy to answer your questions.