Corporate Social Responsibility
Charity HIT CS:GO Tournament: GG to Everyone Who Played!
Tijana Popov
Date 08-Apr-2021
3 minutes to read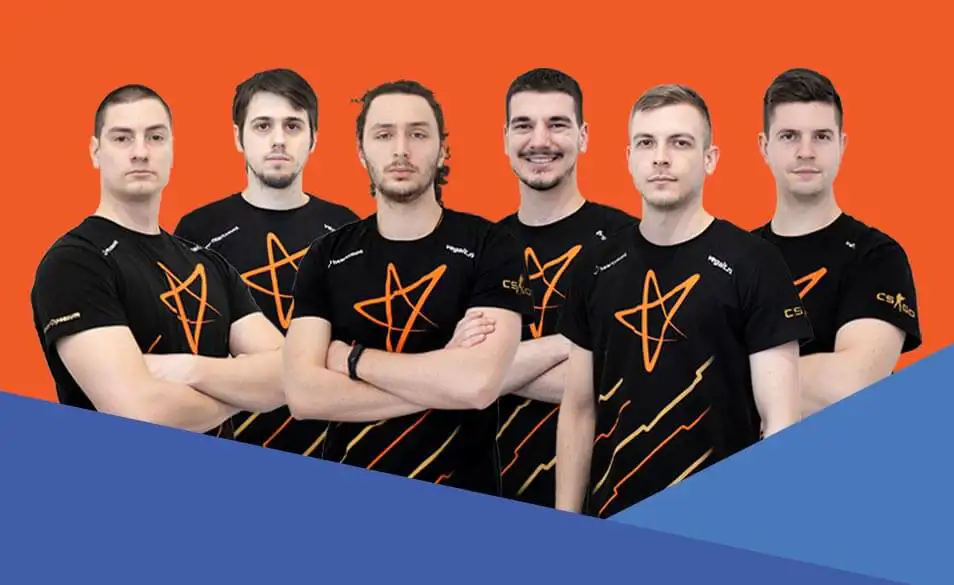 Last weekend we had a BLAST at the charity HIT CS:GO Tournament organised by Quantox Technology for the second time.
35 teams took part in this tournament!
Not only did we have a great time, and saw some real pro-like moves, but we also raised 1.8 million dinars to support the national health system!
Did we say that one of our teams won the third place? :)

Igor, Mirko, Aleksa, Kosta, Nenad and Mirko
Marko Dragnic, Igor Černjak, Mirko Štrbac, Mirko Mikać and Aleksa Plesković, congrats for winning the medal!
We want to say thank you to all of the boys from our company who participated in this charity tournament. Žarko Milošev, Stevan Panić, Dejan Probojčević, Dejan Borić, Kosta Kuprešak, Sebastian Novak, Nemanja Lekić, Ognjen Andrić, Bojan Vujanac, Milan Bunjevčev, Danilo Petrović, Nenad Marin and Nemanja Modić. Guys you rock!
What Was the Tournament like?
Anyone who played Counter-Strike knows how intensive the game can be when you play with real opponents.
From choosing maps and picking the sides to knowing the site's ins and outs, it all comes down to having the right strategy, knowing your team's strengths, predicting opponent's moves, and perfecting your timing when making a move. It's a form of gaming art!

We wanted to know what the tournament was like from a player's perspective, so we asked two of our players to share their impressions.
Marko Dragnić (P0Is0n):
"Was there a better reason to remove the spider web from the mouse and sweep the dust from the keyboard than playing a charity CS tournament once again after 15 years?
I didn't believe I could feel that same energy when the clock strikes that it is time for a match.
Everything began with a nice goal in mind and ended up as a wonderful experience that shook up the nostalgia we all had been feeling for some time.
I would like to say thank you to all of my teammates for all of the amazing games and marathon matches we have played. It's not easy to sit for 10 hours and play a match after a match.
The team's energy was brought back to the past when we were kids madly in love with gaming.
Also, I would like to take this opportunity to congratulate the winners and I hope that we will meet again in other tournaments of this kind. We're counting the days until the rematch. :) "
Aleksa Plesković (Cool Pleska):
"When I saw the announcement regarding the tournament, "CS:GO" caught my attention and I knew this invitation referred to me.
I instantly invited my colleagues who could make up a team. We were all excited and we started planning the preparation for the tournament very seriously.
I can't say that this journey was easy. This is why I would like to thank my team for joining me on this exciting journey, and for surviving it as well. :D
Although we didn't win the first place, after 18 hours of playing, in 2 days, we started competing for the third place and, finally, we won it.
Honestly, I am very proud of my team, and all the support and audience we gained during this tournament. We promise to be even more prepared for our next tournament.
A big thank you to the organisers on their initiative and our company for giving us an opportunity to take part in this tournament."
We are always happy to participate in various CSR events, besides the ones that we organise. However, this was definitely one of the events that struck a chord with our gamers.
As P0Is0n and Cool Pleska said above, we are already looking forward to the next tournament where we can measure our strengths against other teams!
When we all play together for a great cause, "There's no stopping us"! ;-)