Business Insights
Salesforce Partnership: An Exciting New Business Opportunity
Uroš Gostović
Date 25-Feb-2021
3 minutes to read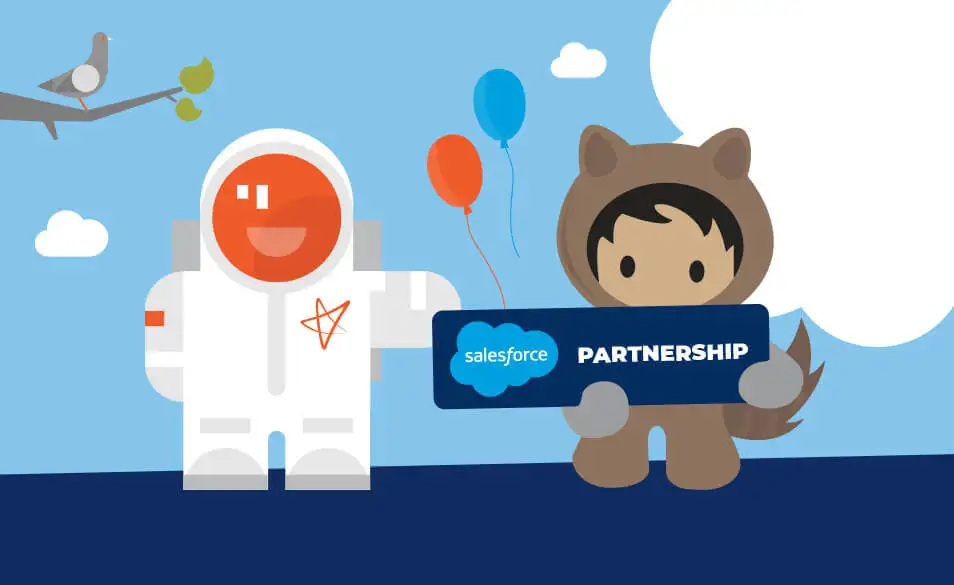 Exploring new ways to become even better at what we do is infused in our company culture. We are always on the lookout for the new opportunities that help us provide our customers with the best possible service.
To take our Salesforce service to the next level, we decided to form a partnership with Salesforce - the creator of the biggest and most popular CRM software in the world.
Their journey into the tech world started in 1999, and today, they are one of the biggest and most successful companies in the world. Their products are used by companies like Spotify, Amazon Web Services, Canon, Adidas, Philips, Aston Martin and many more.
Salesforce offers a variety of products that split into several Salesforce clouds that help companies better understand their customers and drive success.

Salesforce is one of the biggest tech companies in the world
Our team of 30+ developers have been working with Salesforce products for many years now and the idea to form this partnership came from them and their team lead Jovica Turčinović. We saw this as an exciting opportunity to provide more quality service.
On top of this, this partnership helped us get in a more direct contact with a large base of customers who are using the Salesforce partnership network to look for vendors. Besides that, now we have exclusive access to the Salesforce community where we can interact with other members, get updates about new exciting things happening in Salesforce, find solutions to specific problems and more.

Meet a part of our Salesforce team: Dragana, Jovica, Predrag and Stefan
We are really excited to be part of the Salesforce partnership network and give our contribution to the expansion of this network. We believe that this partnership will bring us a lot of benefits and have a great impact on future projects we are working on.
For more information about Salesforce and the services we offer, contact us and schedule your free intro call. We are looking forward to meeting you. :)