Life At Vega IT
Support at Work: From Mentoring to Job Shadowing
Author: Maja Neducic
Date 11-May-2020
3 minutes to read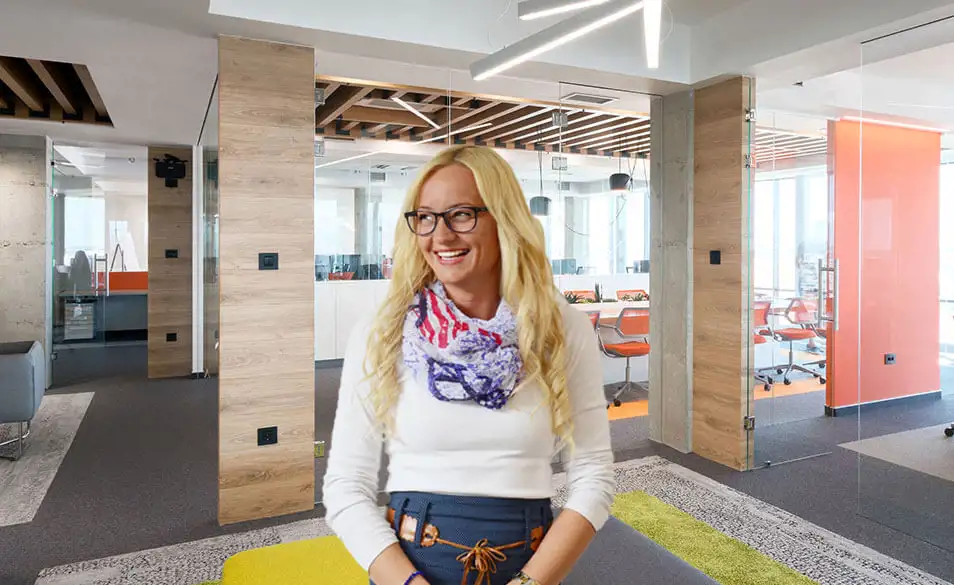 An important link in our hiring process is the way we introduce our colleagues to their jobs, that is the way we do onboarding.

Maja Nedučić, Chief People Officer at Vega IT.
Our onboarding process consists of a few stages, including a dozen or even more of our colleagues, and this can last for months. What does all this depend on? It exclusively depends on the new colleague who joins us as well as his or her need to grow both professionally and personally. To achieve that, we need to take care of each step of our selection. The notes we make during the job interview help us, among other things, better prepare the onboarding process.
What does our onboarding process include?
Here are the essentials of our onboarding process:
A welcome lunch during the first week with our CEO, CTO, CMO, Digital Director and Star Mate (be patient, we will get into more details in just a few seconds:-)) 

A short chat with our marketing and PO team about processes in the company and internal and external communication

Setting everything work-related with our IT administrators

Basic IT training

Introducing the new colleague to their tech mentor/coach/trainer

People skills workshops and follow-up

Culture Book talk #1 and #2

Encouraging open dialogues (conversation sessions with CEO and PO team)
Whether the new colleague will successfully go through the process of coaching, mentoring, training and job-shadowing depends on many factors: their experience, competence, knowledge, the need for new job positions, the company's requirements at that specific moment.
The types of support we focus on

Certainly, the most challenging part of the onboarding process is the way we support our new colleague. The type of support and training environment our colleague prefers and which suits his/her learning techniques and the way he or she acquires knowledge is one of the most important things during this process.
And how do we get this information? It's simple! We have conversations with new colleagues and do our best to encourage them to be as open as possible when expressing their needs. We also actively keep track of how they are getting on and ask colleagues who are supervising their work to give us feedback on their overall performance.
This is exactly the reason why we offer our colleagues who work with new employees a chance to learn about various types of support so that they would know which one to implement in a specific situation. Here are some of them:
Coaching
A coach is focused on the personal and professional development of a person and how much that person is efficient at achieving their goals, that is what they want from life. He or she is focused on the future and their goal is to identify and understand the obstacles and develop strategies and activities to eliminate those obstacles. The person gains tremendous knowledge through the process of coaching that remains for a lifetime.
Mentoring
A mentor is usually a senior in the given profession. A mentor gives advice based on personal experience or some other relevant experience. Mentoring is a system of semi-structured guidance given by a person who is proficient at what he or she does. In this way, they help others progress in their own lives and careers.
Training
The aim of training is to support employees in a certain organisation or to help them become proficient at what they do. Trainers share their knowledge and skills with the participants.
Job-shadowing
Job-shadowing is the activity of spending time with someone who is doing a particular job so that you can learn how to do it.
What types of support are popular in your working environment? Do you have any kind of training environment which you particularly like?
P.S.
Did you think that I've forgotten to explain who Star Mate is? :-)
Star Mate is a colleague who knows company culture well and who will support the new colleague socially, who will introduce him or her with as many colleagues as possible and help them build a social network.