Life At Vega IT
Star...That Makes Others Shine
Maja Neducic
Categories: Internal, workers, worker success
Date 12-Jun-2019
3 minutes to read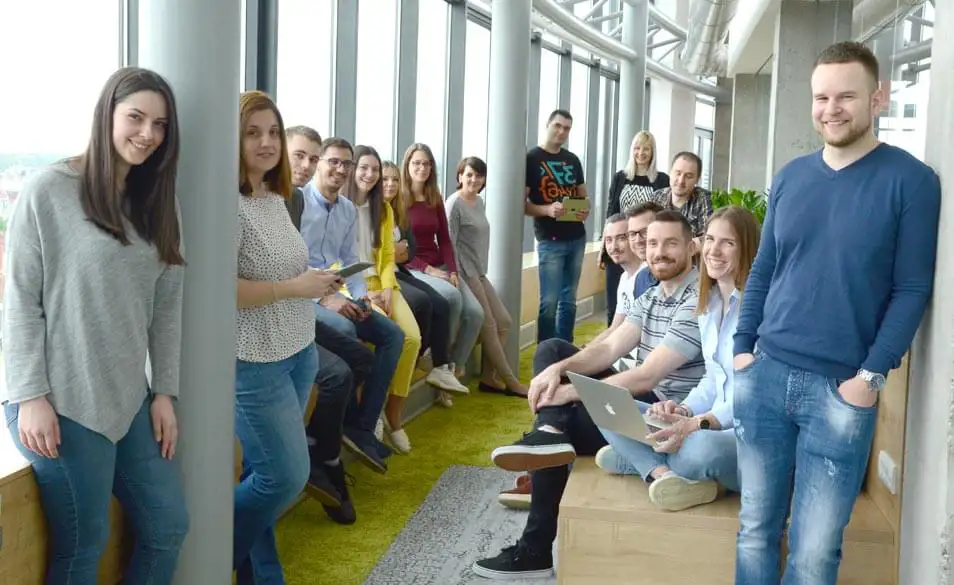 We want to celebrate our colleagues' good deeds and their dedication and commitment to help others be better at what they do.

We have an influence on how our colleagues feel at work directly or indirectly, and that interaction can lead to different results they achieve.
We nurture the culture where our employees have the right to make mistakes which help us learn some new things. We encourage our colleagues to help each other and share their experiences and their views to help others, make their work easier and direct them onto the right path.
During the last 11 years, we have witnessed the improvement of all of 190 of us, and that improvement is the result of precisely those interactions.
That is why we have created and started a new program "Vega IT Values You" named "STAR...that makes other shine".
Each colleague has the right to nominate one colleague that made the onboarding process valuable and nice experience; the one who helped them continue their work when they "got stuck" and who makes them feel happier and more pleasant at work.
Everything they need to do is to write down the reasons why they decided to nominate that person. After that, the nomination is evaluated by the members of our Culture Committee and then announced internally.
We don't announce the name of the colleague who has suggested the nomination. We eagerly anticipate that that person shows up with a personalised gift and hand it to the nominated colleague while personally thanking them for becoming better and more successful at work.
So far, we have announced five nominations. We have five STARS in our company, and we are really looking forward to announcing more of them!
If you were given a chance to thank somebody for helping you become better at what you do, how would you do it? How would you celebrate and would you like others to know about it?
We should glorify good deeds done by good people because we are happier when we make other people happy.