Life At Vega IT
My favorite spot in Novi Sad
Maja Colak
Categories: Life At Vega IT
Date 13-Sep-2017
4 minutes to read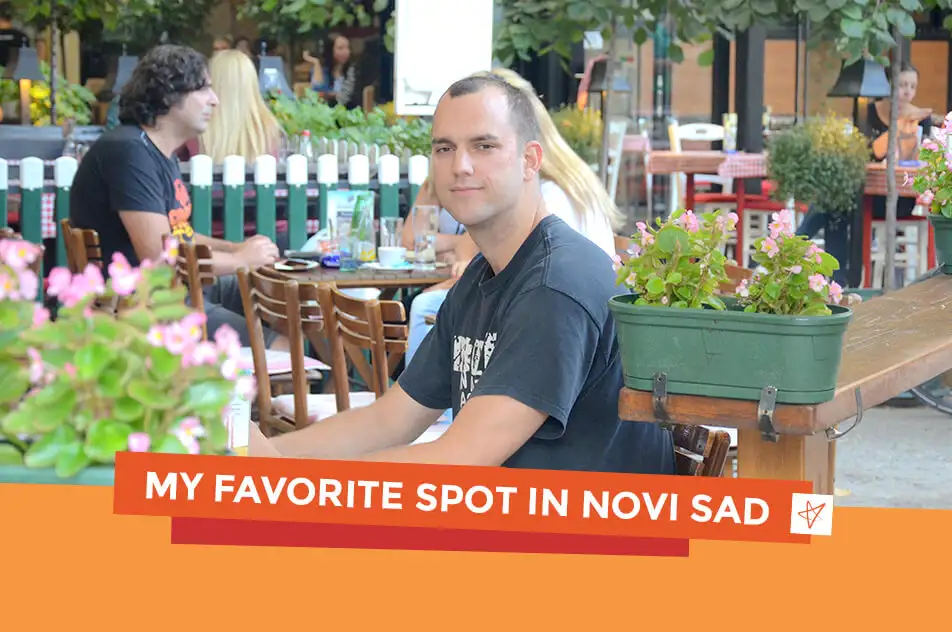 There are so many reasons to be in love with our slow-paced, calm and cheerful city. If you've already had the chance to spend some time in Novi Sad we surely believe you decided to come back some time soon. From the perspective of us as citizens probably the most beautiful places are the ones that a visitor can not notice at first, the hidden ones. We had a chance to speak with our colleague Nemanja Malocic who knows a few good places around the city and we are sharing them with you in this article.
First of all, you grew up in Novi Sad, which means that all your friends, memories and experiences are in a way woven into the city. But, what is the number one reason to love Novi Sad?
I like Novi Sad because it's quite calm, while at the same time it has everything I need. You can get anywhere relatively fast, either on foot or on a bicycle. It is not too fast, things evolve easily and there is no additional pressure that traffic and nerves can create daily. It is precisely the closeness of the city what has enable me and my friends to have those small rituals such as gathering in front of the butcher's shop in our neighborhood (Podbara) when we were in high schools, or having coffee at noon or five o'clock when we were in university. And all this without any previous arrangements, just to hang out and spend some time together. After a certain period of time these encounters became a natural thing. We would meet at Bezec. And these are only a few of the spots I would recommend you go to and enjoy the magic of a normal day in Novi Sad.

The view from Petrovaradin fortress
We would really like to hear more about your favorite spots and places. Please, give us an advice or two.
One of our favorite hanging out spots during summertime is an atelier located at the fortress. A friend's father is a painter and he lets us have this space to hang out and organize parties. Aside from this one, Becarac is definitely one of my favorite places. Although a wild beach, dogs are allowed there and the atmosphere is nice because people come there with their families and pets, and the place is not crowded.  This is a spot where people gather to make barbecue, play the guitar and, of course, spend some quality time together.
If an unconventional traveler were to visit our city wanting to seize the spirit of Novi Sad, which places would you send them to beside the typical, touristic ones?
I would recommend that they start at the yellow house. After they take a look at the Cathedral and Zmaj Jovina Street, they could go to Bezec for a cup of coffee or head towards the Dunavski Park. Following a short break I think it would be ideal to continue the walk towards Ribarac where they can enjoy the Danube, the restaurants and savour all of Serbia's traditional dishes.  Also, if the spirit of adventure is present, there are plenty of camping sites surrounding Novi Sad, places where one can fully enjoy nature.

The yellow house in the center of Novi Sad
If you would like to read more about Novi Sad's landmarks, please visit our Location page and find out more about our city.