Life At Vega IT
Most inspiring act of kindness - July 2017
Maja Colak
Date 01-Aug-2017
2 minutes to read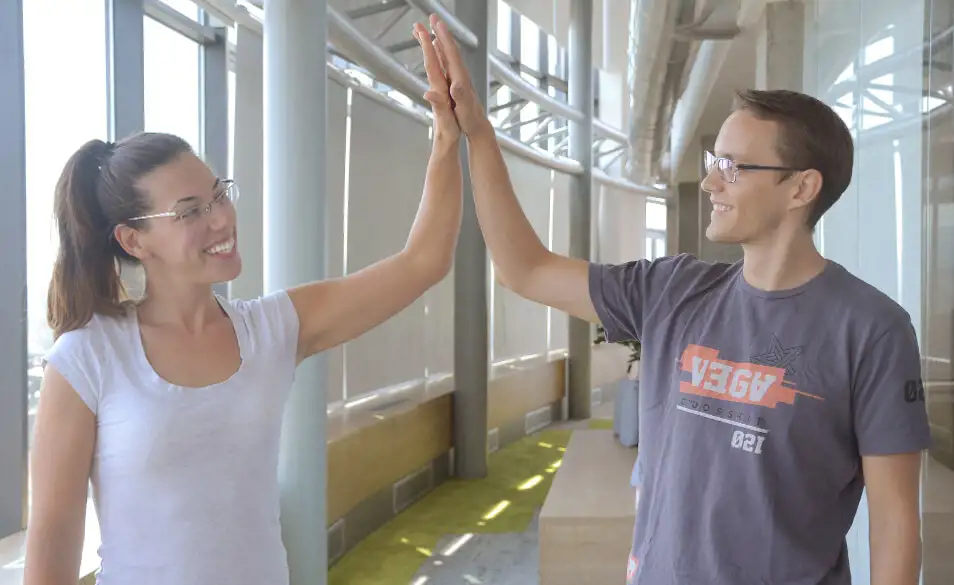 At Vega IT, each one of us can nominate a colleague for the "Most inspiring act of kindness", at any time. It is enough to write a single sentence stating why you're nominating that person (act). Anonymous online voting is organized at the end of each month. Our "Most inspiring act of kindness" for the month of July 2017 has two of our colleagues as nominees: Izabela Beretka and Janko Vrbnjak, and here is why:
Although ours is only a "business", we are first and foremost people driven towards each other.
The past couple of weeks were quite strenuous for me and two other of my colleagues. Privately we were all experiencing similar difficulties which was reflected on our mood, our diet and caused mild health issues. Two of our coworkers, Izabela and Janko, took notice of this. One afternoon they told us they had a surprise for us and that we shouldn't make any plans for lunch. On our lunch break the five of us went to a nearby park where Izabela and Janko gave us the contents of a bag they were skillfully keeping hidden.  

Our colleagues Izabela and Janko
We were each given a salad made by her. I would dare say that it was the best salad we had ever eaten in our lives. Every ingredient was healthy, grown in her own vegetable garden, full of flavour, aromatic, nutritional. We were taken aback by such a gift.
Of course, it is our plan to reciprocate and we are already thinking of how, although I'm afraid we won't be able to replicate something as delicious.
With such a gesture they showed us what we mean to them, that they are true friends and that creativity and nobility are far more powerful than routine and lack of imagination.
Oh, and one more thing: they showed us that empathy rules!