Life At Vega IT
Internship as a Stepping Stone
Mirko Jovic
Categories: Internal, workers, worker success
Date 11-Mar-2019
4 minutes to read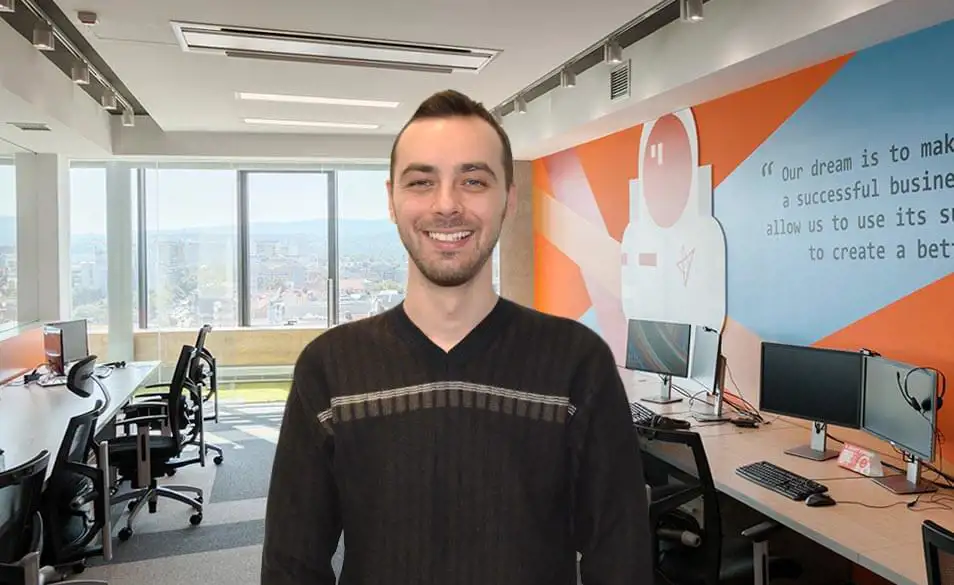 "An internship can be like a front-row seat to your potential future".  - Penny Loretto
The experience you gain through an internship is a vital link in the chain that connects education and professional development and it represents a stepping stone for each student when starting their career.

Mirko Jovic: Human Value manager at Vega IT
The internship programme in our company provides students with an opportunity to work on projects and use almost the same approach our colleagues use while working on real projects and communicating with clients. In this way, the interns are given a possibility to learn the principles of working on projects, to go through a full working process on a specific project and find out how our company functions. If a specific intern shows that he or she has the necessary knowledge and meets the demanding requirements and if the company is in need of new employees, he or she can be given a job opportunity as well.
We are proud of the fact that we realised over 70 successfully completed internships programmes during 2018 both in the field of Front-end and the field of Back-end (Internship for Software and PHP developers).
What steps do you need to take to start an internship programme?
The process of selection starts when a candidate sends us his or her CV based on which we do "the screening" which means that the candidate's CV is forwarded to our developers. The following steps depend on the specific internship programme the candidate is applying for and they include completion of a particular and/or an interview.
"Success lies in absorbing feedback and making the best use of it." - Anonimous
The thing we are proud of and what distinguishes us from the competition and make us become even better is the feedback we give to our interns as well as the feedback we receive from them after they finish the internship programme. We eagerly give our impressions, discuss suggestions, propositions and constructive guidelines regarding further professional development, which has mutual benefits.
What our colleagues, ex-interns, said about the internship
Aleksandra Vujanac, Front-end developer:
"Through the internship, I had a chance to be given a mentor to whom I am enormously grateful for sharing his knowledge with me and giving me guidelines. The internship programme helped me upgrade my knowledge in so many ways as well as become more independent while working on projects. Once I entered the company I immediately realised its values. People's kindness and trustworthiness, which Vega IT is based upon, as well the Vega IT culture itself are the things that convinced me that this is exactly the place where I belong."
Momir Kostić, Software developer:
"During the internship, I had a chance to work on the assignments that enabled me to learn new things which I didn't learn about during my studies. Also, I would like to single out the mentorship in this company, where each intern is provided with a mentor, who is always there to clarify any doubts regarding the project we are working on, to guide us so that at some point we would find the solution  and to give us guidelines on how we should think when working on a project. After I had finished the internship programme, I was extremely glad to have been given a chance to work and advance in such an environment."
Are you ready for a challenge?
We invite you to read all the necessary requirements and terms regarding the internship programme in Front-end and Back-end and to send us your CV via the contact form on our website. We are waiting for you to come and join us!