Life At Vega IT
Codegarden 2019: Top 5 Talks of the Conference
Tijana Popov
Date 02-Jul-2019
4 minutes to read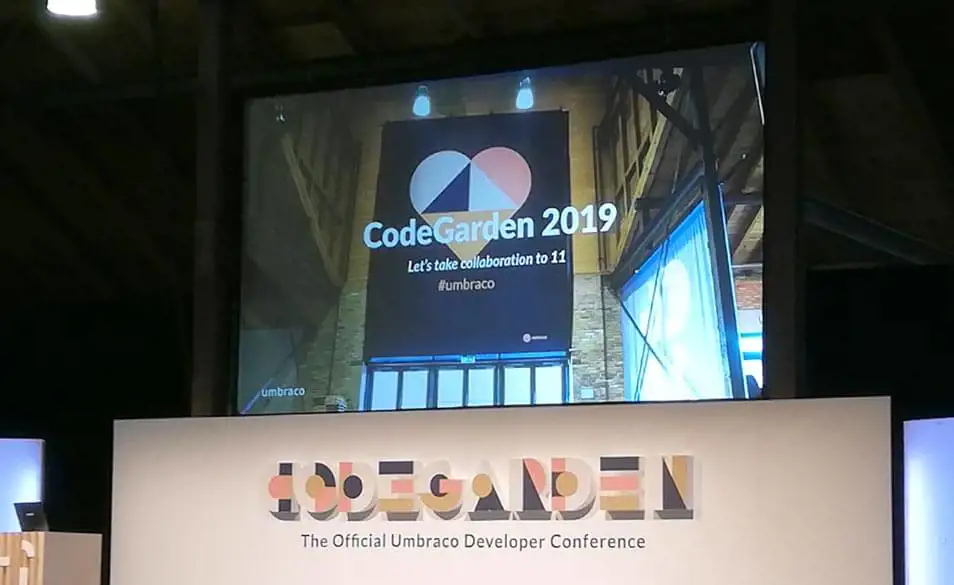 One of the events our colleagues are always looking forward to is the biggest Umbraco conference in the world. Codegarden is a place where all Umbraco enthusiasts can broaden their knowledge, meet like-minded people, get inspiration and have a great time with a friendly Umbraco community.
After three days of Umbraco and a ton of inspiring talks at Codegarden, our colleagues Darko Horvat and Darko Opala shared, the top five lectures with us:
Stephan Gay, Shannon Deminick, Claus Jensen: Umbraco 8 - Worth the w8 
This is probably one of the most visited lectures given by the members of Umbraco Core team. The speakers guided us through Umbraco v8 and the innovations it brings. Some of the innovations this version brings include Content Apps, Infinite Editing and Languages Variants. Even though each one of them is special in some way, we liked Languages Variants the most. In just a few clicks, we can create Multilingual Umbraco website. Also, the team tried hard to exclude legacy code and improve performance, which is a big thing. After their demonstration, we can hardly wait to start working and to get to know Umbraco v8 better. We are ready to meet new challenges that Umbraco v8 offers.

The biggest Umbraco conference in the world
Dave Woestenborghs: Building gr8 Packages
The entire Codegarden19 was dedicated to a new version of Umbraco. As the entire process of creating and testing of Umbraco package has been changed in Umbraco v8, we decided to attend this lecture.
Dave shared with us all the things we need to do to make our package great. He reflected on the problem of migration of the package from the version v7 to the version v8 and mentioned some of the interesting ways how to solve this problem. Through various examples, he introduced a new method of implementing the package in v8 as well as the differences between creating packages v7 and v8 to us. Dave dedicated the last part of the lecture to one exciting innovation in v8 - Content apps. He explained the purpose of Content apps and described the approach to creating Content apps by giving a few short examples. We are looking forward to creating our Umbraco v8 packages which everyone will find useful.  
Callum Whyte: Migrating from v7 to v8
After the new version of Umbraco, Umbraco v8, was released, most of us wondered "How should I migrate Umbraco v7 to v8?". In this lecture, Callum described the approach he used to migrate simple Umbraco v7 to Umbraco v8. The biggest challenge is the migration of data. Although currently, there is no ideal solution, Callum came up with a great idea to perform the migration of data by using uSync package for v7 and v8. This was tested on a simple version of Umbraco v7 website, because there was no more complex structure of data, so it is not considered to be an ideal solution. While we are waiting for the Umbraco team to finish the tool for migration, this approach can be a good basis for the initial phase of migration.

The entire Codegarden19 was dedicated to a new version of Umbraco
Filip Bech-Larsen, Mathias Pedersen: Content as a Service with Umbraco Headless
There were a few lectures at the Conference where speakers presented their projects and the ways they use Umbraco. It was interesting for us to see that most people use Umbraco as Headless CMS, which is a completely different approach to web application development. 
In this lecture, Filip and Mathias presented their project where they used Umbraco without creating one line of code in C#. They showed us how they created a Single Page application for online sales where they used Umbraco as an external tool for content delivery.
This lecture helped us get a better insight into all the possibilities of Umbraco which we can use in our future projects. 
Fedosja Van Der Lee: 10 Tips to Make Your Editor Love You
Fedosja shared with us a few pieces of advice on how to adapt Umbraco Backoffice to suit its editors, to make their work in CMS much easier and better. While some tips are very practical and quite feasible, other ones are more complex and require a little bit more time to implement. I would like to single out a simple example that does not require much time, and can have a positive impact on clients - adapting the background picture to the client's needs on the login page, instead of displaying a standard Umbraco picture. Functional and personalised Start Screen, icons and colours are just some of the tips on how to make the editors' work easier and happier. In this lecture, Fedosja showed us how we can be creative and implement some of our ideas to make Umbraco Backoffice environment more pleasant for work.  
"Learning never exhausts the mind." - Leonardo da Vinci
Two months ago, enthusiastic members of the Umbraco community approached us with an idea to include Novi Sad in the first Umbraco Roadshow mini European tour. As the only certified Umbraco CMS Partner in the area, we were delighted to jump on board with their idea and introduce this CMS to our local community.
Additionally, we believe that conferences are an excellent way to network and gain new experiences. By attending conferences like this one, we are likely to learn more about different approaches and techniques which can help us overcome the challenges we are facing on various projects. 
We will keep attending conferences like this one because Vega IT is a place where learning continues. :-)