Life At Vega IT
Bring-your-parents-to-work Day at Vega IT
Tijana Popov
Categories: Internal, workers, worker success
Date 29-Nov-2018
2 minutes to read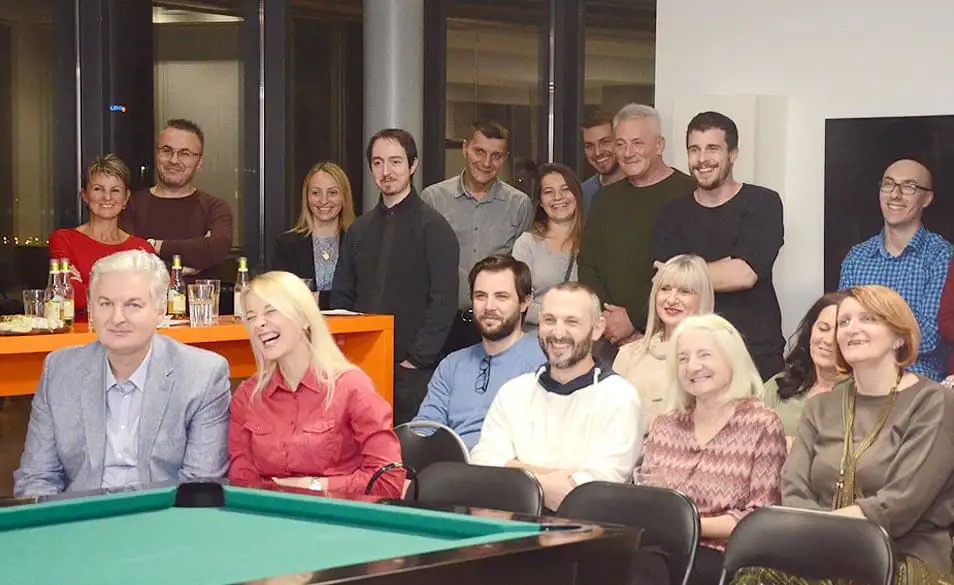 Does your family know what you do and how you feel at work? Have you ever wanted to show them your office and introduce them to your favourite colleagues? Your family members know that you're behind the computer for good chunk of your day, but the job description itself, company culture and work environment might seem abstract to your loved ones.
A couple of weeks ago, for the second time, we opened the doors of Vega IT's headquarters for the people that mean the most to our colleagues. During the "Bring-Your-Parents-to-Work Day", we welcomed not only our parents but also our family members who were interested to see our offices, meet our colleagues, interact with the founders and learn more about our company.

Bring-your-parents-to-work Day at Vega IT
The evening started with a Q&A session with our three founders Saša, Vladan and Boban who brought the company culture closer to our guests. Our family members had the opportunity to ask us questions and hear more about the early days of Vega IT and what was the driving force behind the goal to create a place where our colleagues would feel comfortable, satisfied and happy.
With Maja Nedučić as our guide, the tour of the offices started on the 9th floor, where most of our communal areas are located and finished on the 10th floor, just next to our slide (Yes, anyone could go down the slide to reach the cantine). Our colleagues took the role of hosts and showed their family members where they sit as well as their favourite places in the company.
We saw what this evening meant for our colleagues and their family members and we're happy that we had the opportunity to share this unique experience with them. We'll continue to include our families in our activities and programs and we're looking forward to the next opportunity to get together and have a good time. :)