Life At Vega IT
Ask Our CEO: The Results
Author: Tijana Popov
Date 03-Sep-2019
4 minutes to read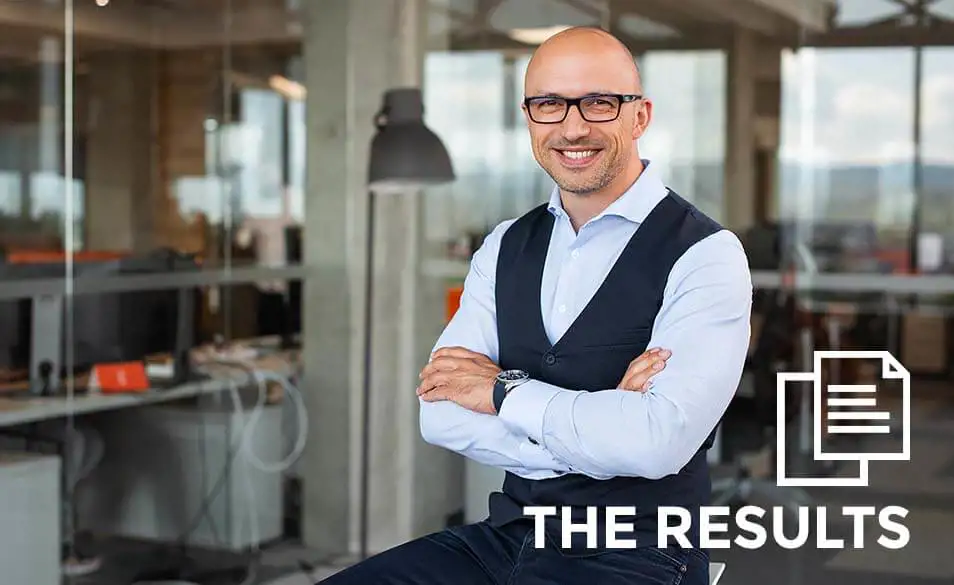 When we invited you to send us your anonymous questions two weeks ago, we knew that we would receive a wide range of questions, from general topics to thought-provoking ones. And, we were ready for it! But, we weren't expecting such a big response in such a short time frame! In the first few hours, you submitted more than 30 questions. By the end of the first phase of the campaign we have received around 80 questions, suggestions, job-related and visit-related inquiries.

Sasa Popovic, CEO of Vega IT
Last week we invited you to vote for the questions you think Sasa should provide answers to. You had one week to vote anonymously (the voting closed on September, the 2nd at 10 AM). It was amazing to see what type of questions resonated with you the most.
Are You Ready to Find Out What the 20 Voted Questions Are?
At the very beginning of the "Ask Our CEO" campaign, our plan was to answer a few most voted questions in videos on our Social Media profiles. When we saw that this campaign gained certain traction, we decided to spice it up - if we see that you find Sasa's answers interesting, he will answer the first twenty of them.
Top 20 voted questions:
"Do you see IT as a balloon which might burst soon?"
"Did changing your life habits significantly in your (late) 20s helped you become successful?
"What book would you recommend to someone who's about to start his/her business?"
"When does Vega IT plan to start developing its own product? Will you be directly involved in its development?"


("U kom trenutku Vega IT planira da započne rad na svom proizvodu? Da li ćete Vi direktno biti uključeni u njegov razvoj?")

"What's the difference between the pay you make versus the pay of your highest paid employee and why?"
"Has Saša done any programming jobs since he became a CEO?"


("Da li je Saša radio ikakve programerske poslove od kako je postao CEO?")

"What is the best way to invest 1000, 3000 or 5000 euros in Novi Sad?"


("Koji je najbolji način za investiranje 1000, 3000 ili 5000 e u Novom Sadu?")

"What is the first thing you need to do to get your startup company up and running? In other words, who is the first person (position) you hired to work in your company, when did this happen and why?"


("Odakle poceti sa 'konstrukcijom' male kompanije, tj. ko, u kom momentu i zbog cega je odredjena osoba(pozicija) bila prva zaposlena u vasoj firmi?")

"How do you deal with a large amount of stress?"
"How do you deal with failures (if there are any)?"
"What strategy do you use when negotiating a new project/client?"


("Koju stategiju koristite kada pregovarate za dobijanje novog posla/klijenta?")

"Why do you let HR mob certain people in the company?"


("Zbog cega dozvoljavas mobing od strane HR-a prema nekim ljudima u firmi?")

"What would you do if there were no IT business?"
"How to make a good investment, possibly outside of IT?"
"How did you manage to establish a partnership with big clients while you were still a smaller company? What methods and approaches did you use, etc.? Also, how do you find clients now? Thanks."
"What is the most important factor in scaling a company?"
"How often do you sleep?"
"What is the single most important non-tech person that a small IT company should hire the first?"
"When do you plan to retire?"
"I know everybody avoids talking about salaries, but would you be so kind as to say what the average salaries of senior developers are in your company?"


("Znam da svi izbjegavaju da pricaju o tome ali zamolio bih Vas ako mozete otprilike da kazete kolike su plate senior softver developera u vasoj firmi(neki opseg plata)?")
When Can You Expect the First Answer?
We know that you are eager to hear Sasa's answer to the most voted question of the campaign: "Do you see IT as a balloon which might burst soon?". Since Sasa is quite a busy man, you will have to wait until September, the 11th. ;-) After this, we will post one video with his answer on our Social Media pages each week.
A big thanks to all of you who have sent us questions, who voted as well as to you who are waiting to hear the answers. We hope that this campaign will have an impact on destigmatising open communication and that Sasa's answers will inspire some future leaders.
*Disclaimer: We have received a few specific suggestions and comments regarding visits, internships at Vega IT and technologies that a person should learn. Since there were no clearly formulated questions regarding these topics which we could include in the voting, these were not listed in the voting form during the second phase. We kindly ask these persons to contact us at jobs@vegait.rs. We will be more than happy to provide answers to all of them directly. :-)