Life At Vega IT
Acquia certification program
Author: Maja Budinski
Categories: Life At Vega IT
Date 15-Feb-2018
5 minutes to read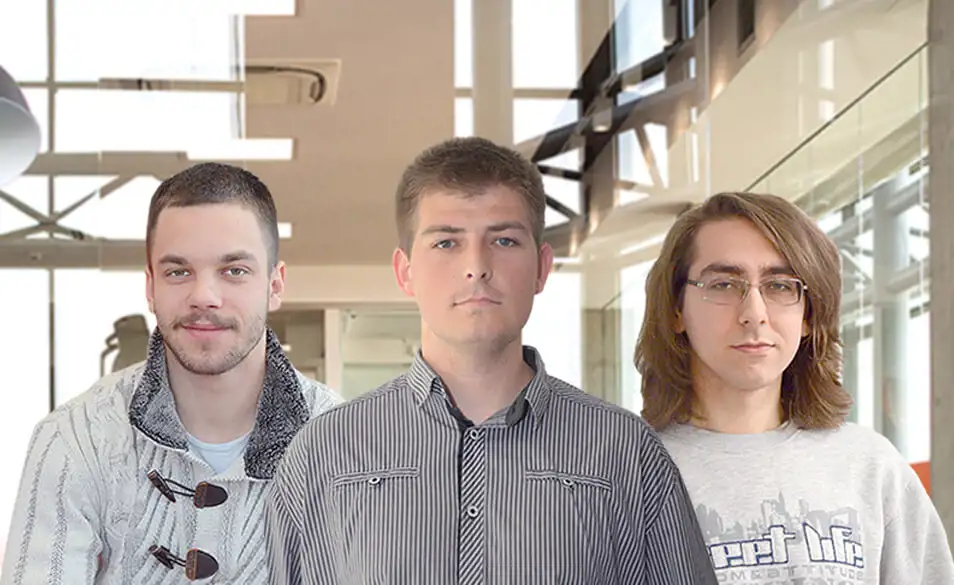 "Knowledge is the power, but enthusiasm pulls the switch."
We tend to think that real success is a combination of innovation, effort, and commitment. In that respect, investing in our team's knowledge is one of our top priorities. We believe that by investing in our team's knowledge we also invest in our future business prospects and enable our colleagues to thrive both personally and professionally.
Recently, our three colleagues Stevan Kapičić, David Gabor and Miroslav Gaborov showed strong interest in taking part in Acquia Certification Program with the aim to validate and promote their expertise and learn new skills that should help them ensure successful project delivery.
They considered the program to be an ideal metric that will not only enable them to measure their own strengths and weaknesses but will also give them confidence and belief in their own abilities. So, they decided to take the certification exams and prove to themselves that the time they invested in preparing for it was worthwhile. And, the outcome was rewarding.

Recently, our three colleagues Stevan Kapičić, David Gabor and Miroslav Gaborov showed strong interest in taking part in Acquia Certification Program.
We talked with Stevan Kapičić about his experience and the value he thinks the certification added to his knowledge. This is what we've found out :
V: How did you prepare for the exams?
S: I've spent a few weeks working and preparing for the exams at the same time because I wanted to make sure I covered all the relevant and valuable data that will help me achieve positive results. I mostly used the Acquia Academy Community Portal and Drupalize.me  because I found them to be the best educational sources that provided me with the necessary material. After a few weeks, I felt I was ready to take the exams.
V: What exams did you take and what impression did they leave on you?
S: First, I took a Site Builder exam. This test mainly focused on knowledge of Drupal and topic areas including Drupal features, Content and User Management, Content Modeling, Site Display, Community and Contributed Projects, Module and Theme Management, Security and Performance. Also, it emphasizes how powerful Drupal is in CMS and that you don't need much coding if you use it. I think it's an excellent way to measure your own abilities without using a code.
The other test I took was Drupal-Developer test whose focal point is coding and creating of themes and modules. Naturally, it was more challenging as most of the questions were related to coding.
V: How has Acquia helped you improve your performance as a developer?
S: I think that Drupal is a powerful and extensible CMS that helps us build sites and experiences faster as well as engage with users on websites and beyond. I believe that Acquia is one of the best hosting platforms I've ever worked on. It is obvious that a lot of effort, energy and time has been invested in creating all the things anyone who specializes in Web development really needs to become proficient.
V: Your effort has, by no means, been fruitful. We are proud to say that, recently, we have entered into the partnership with Acquia. What, in your opinion, are the benefits of this collaboration?
S: In my view, the partnership with Acquia is an excellent opportunity for our company to expand PHP department, find new Drupal clients as well as attract and retain great Drupal developers. Considering the fact that Acquia is expanding at a large speed, it has a potential to become the most popular CMS.
Essentially, no CMS has had such a strong impression on me as Drupal, and I believe that it has the potential to become the most popular content management software in near future.
We hope that our collaboration with Acquia will not only help our colleagues gain a better insight into Drupal technology but also give us the ability to deliver the products of top quality. On top of that, we believe that our partnership with Acquia will provide us with a more valuable insight into the best practices when it comes to the development of Drupal websites and hosting on the Acquia platform.
Finally, we place great confidence in this collaboration and we expect it will continue to thrive.
Stay tuned for more information on this topic and follow us on social media to keep up-to-date with the latest company news.