Life At Vega IT
21 Day Shape Up Challenge - Results
Author: Maja Colak
Date 24-Feb-2017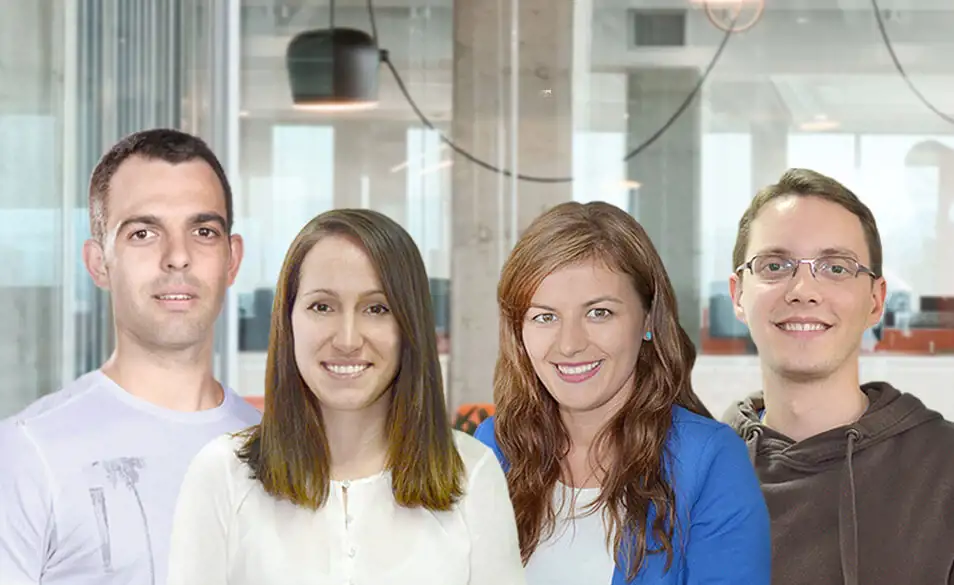 When one makes a decision of changing something in hers or his life, usually the right to do is write it down. It would be even better to tell it to somebody, making it sound almost like a pledge.
In early February we decided to change old habits, gain new ones and try to get closer to our desired results during the 21 Day Shape Up Challenge.
Each one of us had to define his/her own goal and try to achieve it. We were surprised by the number of colleagues who wanted to participate in the challenge - 35 colleagues accepted the challenge and we have managed to motivate 9 colleagues to start practicing some kind of physical activity (gym, crossfit or yoga).
Once the challenge ended we took a look at the results, and we would now like to share some of the experiences of our colleagues.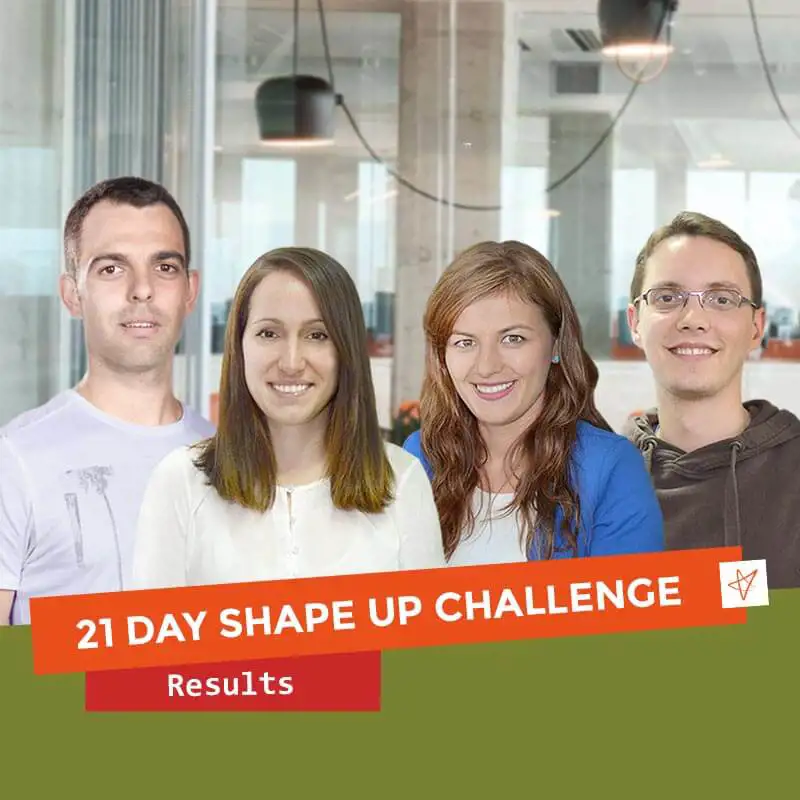 Our colleague Ljiljana plays tennis and practices bowling at least one or two times per week, but she wasn't as physically active as she once was, and she wanted to prevent gaining weight. Her main goal was to decrease her body fat percentage. Ljiljana's main drive were the results that would be made public. Her's is a competitive personality and losing is not among her favourite things. Ljiljana successfully completed the challenge, ultimately getting back to being her good old active self.  
Our colleague Janko was driven by the same idea of losing body fat. He realized that the most important thing he needed to do was to start eating properly and increase the number of trainings. Working out 5-6 times per week and eliminating sweets, bread and juices helped him lose body fat and gain muscles. The biggest challenge was to cut back on sweets, but he is definitely going to keep practicing challenges like this on a monthly basis.
Maybe you consider your body healthy if you exercise enough, but unfortunately that is usually not true. Our colleague Adriana is very responsible when it comes to waking up early in the morning and practicing Crossfit. She struggles when it comes to carbohydrates. When the challenge started, she firmly decided to stop eating all of the confectionery products. After 21 days she realized she didn't need all of that anyway and that she is not going to be the one standing in her own way towards better health.
If you practice sports regularly and do all the right things, sometimes even small injuries can stand in your way in continuing to do so. Over a month ago, our colleague Milos injured his arm and since then he loosened up a bit. When he saw his first results at the beginning of our challenge he was a bit angry at himself, which in a way served as a motivator for him. He wanted to get back on track, go regularly to the gym in the morning and start eating properly. After the 21 Day Shape Up Challenge he claims that it all came back like a breeze because he did something he wanted to in order to help himself while also being patient and disciplined. While Milos is waiting for his next training, his own example shows us that we should all be fully dedicated to trainings, both physically and mentally, because that's the only way to experience all the beauty of fitness.
We believe that even the small changes helped us make this challenge a successful one. It seems that this has been a great motivator and one we can only plan to continue practicing.