Knowledge base
6 Online Tools That Help Our Colleagues Be Better at Work
Author: Uroš Gostović
Categories: Knowledge Base
Date 19-Feb-2021
3 minutes to read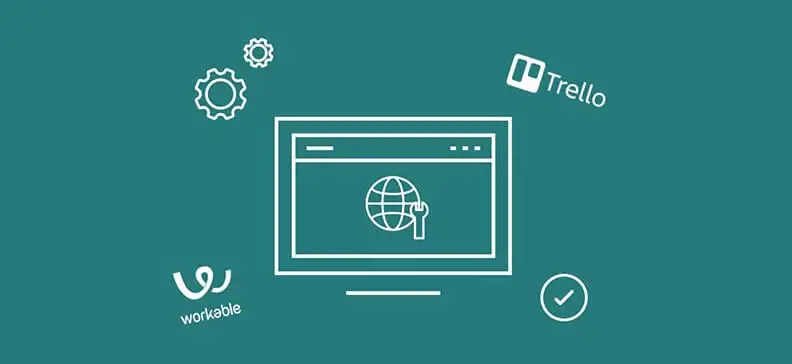 Most of us receive and share a huge amount of information daily, especially at work where communication is essential. Dealing with so much information is a real challenge for many teams. Luckily, this is where a wide range of online tools jump to the rescue.
Here at Vega IT, our colleagues love to explore new and exciting online tools that can help them become more productive and do a better job. From creating their daily schedules to setting reminders, monitoring different statistics and so many other things, all of these online tools help them be better at what they do.
Which 6 Online Tools Help Our Colleague Stay More Productive at Work?
Staying productive throughout the day is not easy, no matter if you are working from the offices or remotely. To explore how our colleagues manage to organise their time and stay productive, we asked them to share some of their favourite online tools with us. Let's dive in:
Jovana Šobo, Front-end developer:
The tool I use most frequently for organising my daily tasks both at work and in personal life is Trello - it helps me organise my day and prioritise my tasks so that I know what to focus on first and how to organise my time during the day to be more productive.

Our colleague Jovana recommends Trello and Chrome DevTools
When it comes to front-end tools, I mostly use Chrome DevTools which helps me change styles more quickly and easily and test CSS. It also helps me debug and find mistakes in the code when I am working in JavaScript, and improve website performances and do many other useful things :)
Milan Kosanović, Project Director:
To-do tool I use for work and private tasks is TickTick. I use it for a variety of things, from making my shopping list to noting down action points during meetings. A free version has many functionalities, and I don't need to pay for more advanced packages. It works great on mobile devices as well as on Mac and Windows.
TickTick is a tool our colleague Milan uses to be more during the day
I particularly like using it on Windows because there is a shortcut Ctrl+Shift+A that opens a small window which I can use to make a small task no matter which window is active. There is a similar shortcut on Mac as well. I use this a lot during meetings to note down all the important things I need to do, and it doesn't distract me from the meeting.
Dunja Dmitrović, Human Value Manager:
Since I am a part of the People Experience & Support team in Vega IT, one of the tasks I come across daily is the process of selection for different positions from the beginning to the end. Taking into account that we have to deal with a number of applications for both job positions and internship, good organisation is critical!

Our colleague Dunja from People Experience & Support team recommends Workable tool
One tool I would definitely like to recommend for this type of organisation is Workable. The reason why I would single out this particular tool is that it allows me to efficiently and systematically categorise and organize all resumes which applicants send to us.
Not only does Workable help us organise and keep all the important information, but it also improves communication in the team during the entire process of selection, and enhances the process of planning for each candidate.
Google Analytics and Mouseflow

Tijana Popov, Lead Marketing Manager:
Besides Trello, which is my go-to tool for planning and organising my tasks and daily activities, some of the tools I love to use are:
Google Analytics - to understand visitors' behaviour on the website and measure many important metrics. Another great thing about GA is that it's easy to implement data to other Google products.

Two tools that help Tijana be a better marketer are Google Analytics and Mouseflow
Mouseflow - to learn how visitors actually use websites and improve their user experience. It's really interesting to see how visitors interact with websites.
The world is your oyster when it comes to online tools that can help you manage and organise your time and tasks. We hope that we helped you pick the one that will perfectly suit your needs and help you stay on top of the game? Is there any other tool you would like to recommend to us?
Share your impressions with us or, we would love to hear your thoughts. :)