Corporate Social Responsibility
Code for a Cause 2: Phase #1
Maja Budinski
Categories: Corporate Social Responsibility
Date 05-Jun-2018
5 minutes to read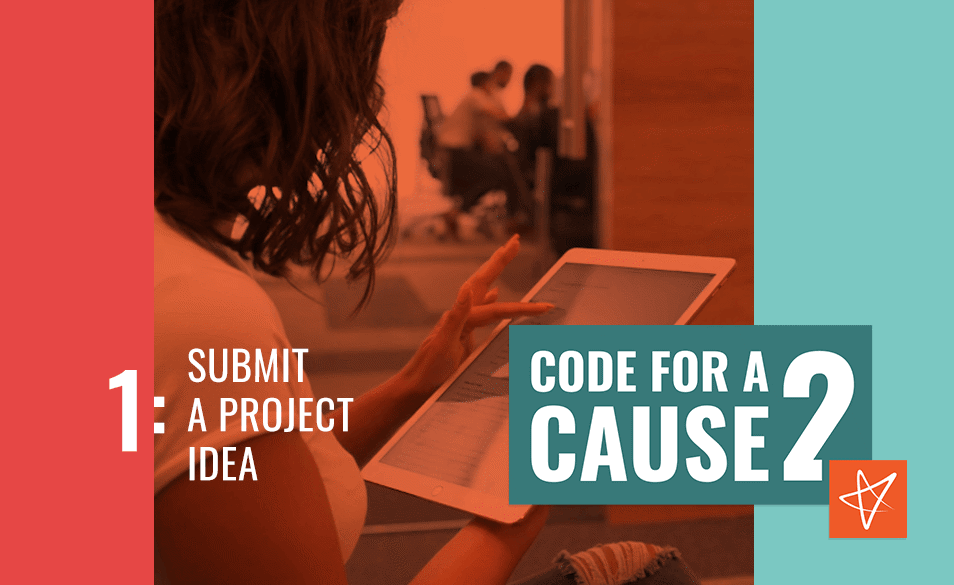 We believe that, besides solving some issues that challenge us on daily basis, technology should have a higher purpose. We need to be passionate and enthusiastic enough to use our knowledge and skills to create technology that will really make a change. With that in mind, we came up with a Code for a Cause 2 campaign.
We are super-excited because a few days ago we started the Phase #1.
And, here are a few important things you need to know about the first phase before applying:
When does it start?
The first phase starts on 1.06  and ends on 15.07.
What is it aimed at?
During this period of time, WE INVITE YOU TO SUGGEST A PROJECT HERE and create a powerful software solution that will solve a certain problem and improve the well-being of the community we are all part of. 
Who can apply?
Regardless of whether you are an ambitious individual, an organization looking for the way how to contribute to the society, or an NGO, feel free to apply and become a part of the initiative!    
What kind of project ideas should you submit?
Any idea, from improving the transport system in your town to developing an app that will improve the quality of student learning in developing countries, that will help us build solutions and make the world a better place to live is a good idea!
What does the project development involve?
All projects will be carried out through modular programming.
Who will work on these projects
?
Our wish is to involve the entire community and work together on the development of the selected projects. Our ambition is to learn together, exchange knowledge, spend quality time networking and socializing and then give the final products back to the community.

We need to be passionate and enthusiastic enough to use our knowledge and skills to create technology that will really make a change.
Who are the projects aimed at?
Each project will be open-source, given to the individual or the organization that initially came up with the idea to use it or give it to the citizens.
What happens next?
Once all the project ideas are submitted, we will evaluate each idea and estimate its feasibility and whether it is possible to develop it in 48 hours time.
The Phase #2 starts on 16.07. During this period, we will organize a public voting for the best projects and we will announce the winners.
By planting ideas we don't only help our community but we also attract and access the minds of the global development community. By delivering amazing products as well as nurturing freshest minds and brilliant ideas we draw on those with the passion to respond.
The possibilities are endless!
Every person can make a difference, and no deed is too small to matter.
Hurry up and join us in this adventure!
It will be exciting!
It will be worthwhile!