Business Insights
Vega IT Sourcing Named Top B2B Company in Serbia
Maja Bozic
Categories: Company success
Date 26-Aug-2020
2 minutes to read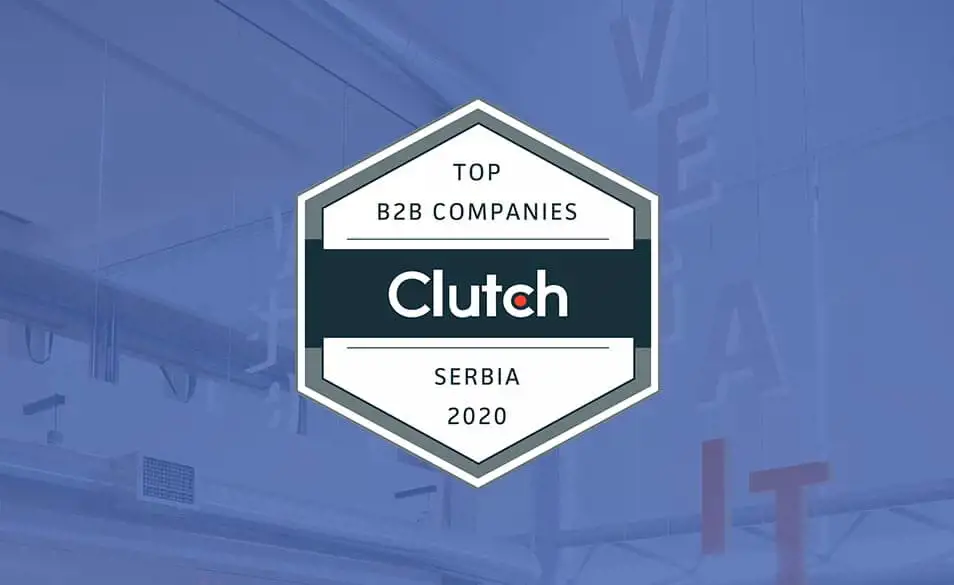 At Vega IT Sourcing, we have been developing software solutions for 12 years for foreign markets. The company was founded in 2008 and is still led by its original founders. We are passionate about creating quality software products and always excited, and eager to work on developing a tailor-made software product from start to finish.
Every year, Clutch announces their Leader Awards, the highest-ranking B2B service providers according to geographic location and service line. We are excited to announce that Vega IT Sourcing has been named a top B2B company in Serbia in the development category.
"We are always thankful when our work is recognised and this reward motivates us to work even harder."
It's an honor to be recognized by Clutch, a leading ratings and reviews platform. Their team of independent analysts conducts interviews with the former clients of companies listed on their site. This direct feedback ensures that their ratings and rankings are fair and transparent.
Vega IT is amongst top B2B companies in Serbia
We are incredibly thankful for all of our amazing clients, particularly the ones who took the time to leave us a review on Clutch. Hear what they had to say about working with us:
"We've learned a lot from them, and their expertise is very helpful to us." – Manager of Engineering, Wij zijn Umbrella
"They really take ownership of the project, even though they're only a part of it." - Head of Delivery, Full Service Digital Agency
"They're committed to producing fantastic deliverables—they truly care about the projects they work on." - Head of Corporate Digital, Communications Agency
This award and our 4.9-star rating on Clutch are all thanks to you!
Want to learn more about us? Check out our profile on Clutch and read our reviews. Ready to start your next project? Get in touch!