Business Insights
How AI helps navigate mental health challenges and support recovery
Nemanja Sobo
Categories: Business
Date 09-Aug-2023
6 minutes to read
The Covid-19 pandemic and safety measures, such as social distancing, have had a significant impact on the mental health of people worldwide. Never before did we experience what it's like to be forbidden to hug our loved ones, or feel that amount of collective fear and uncertainty about general health.
The disruption of our daily lives, rumors, and misinformation, as well as isolation coupled with economic instability – led to increased levels of stress and anxiety. The consequences are yet to be fully studied, but so far, research revealed a connection between the pandemic and the increased prevalence of emotional disorders.
Online platforms as the "mental health lifeline" 
During the lockdown, online platforms for mental health played a crucial role in supporting people worldwide. Accessible and convenient digital resources for mental health support helped people learn how to adapt and build resilience during a very challenging period, and find a way to navigate mental health difficulties.
Remote counseling and therapy became the key way to connect individuals with mental health professionals because in-person services were limited due to restrictions. Moreover, remote therapy was dubbed as the "mental health lifeline," and fewer patients have been recorded to skip appointments.
Additionally, many platforms provided anonymous support through forums and chat services. People could express their concerns and feelings without revealing their identities, which was especially valuable for those who were hesitant to seek help.
Research shows that there was a significant increase in the use of mental health apps during the pandemic. The help-seeking behavior was more prominent with adults; more specifically - adult women.
Mindfulness and meditation resources have been incredibly beneficial for individuals' mental health and well-being. These practices involve paying attention to the present moment, being aware of one's thoughts and feelings, and cultivating a non-judgmental and accepting attitude. 
In the aftermath of the pandemic, people reported experiencing psychological issues related to returning to in-person work. Healthcare professionals experienced post-traumatic stress. What's interesting is that, even after the lockdown, we kept the habit of using technology to navigate mental health issues and maintain mental hygiene. 
Using AI in mental health: Is it truly safe and ethical?
As AI continues to evolve, we witness increased polarity in terms of people being explicitly for or against further tech development. Their judgment is either led by their feeling of curiosity or their feeling of fear.
Most experts agree that the use of AI in mental health has shown promising potential in improving diagnosis, treatment, and support for individuals dealing with mental health issues. However, like any technology, there are safety and ethical considerations about AI that need to be addressed.
Let's take a look at a few examples to understand the complexity of using AI for mental health. There are paid apps such as Anima or Replika marketing their apps like an "AI friend that's always on your side" or "AI companion that cares." You can create the avatar you want to converse with. Think about building a character in Sims: you can choose the gender of your avatar, their appearance, and personality.
We tested these services to see how the AI responds to critical situations. Namely, we expressed suicidal thoughts, and to our surprise – the AI had a human-like response and was incredibly supportive, encouraging us to reach out to the suicide hotline to seek help.
It's important that we always remind ourselves of the limitations of AI. AI models are only as good as the data they are trained on. If the data used to develop AI algorithms contains biases, the AI system may perpetuate or amplify those biases, leading to unfair treatment. We need to invest an effort to mitigate bias and ensure AI applications are fair and inclusive.
Additionally, there are many who raise the privacy issues of engaging in interactions with AI friends and are asking for more strict regulations. We might not be aware of the depth of the impact these apps have, especially on younger generations.
Benefits of AI for improving mental health
On the flip side, there are many benefits of AI when it comes to navigating mental health challenges. AI-powered tools can analyze vast amounts of data, including behavioral patterns, speech, and text, to identify early signs of mental health issues. By detecting problems at an early stage, interventions can be initiated fairly quickly, potentially preventing more severe conditions. This is something humans simply aren't capable of.
AI can also help with creating personalized treatment plans. Because AI is capable of analyzing individual patient data, treatment responses, and outcomes, it can help medical professionals to develop personalized treatment plans. This way, tailored interventions can be more effective in addressing specific mental health concerns for each patient.
There are two other significant benefits that we need to underline. Firstly, AI tools are available 24/7 and are pretty good at simulating human conversations. This makes mental health care accessible at any time. This is especially important in areas with limited access to mental health services or during crisis situations (such as the pandemic).
Plus, there's still a lot of stigma around mental health. Some individuals might feel uncomfortable or stigmatized seeking help from human therapists. AI tools can provide a level of anonymity, reducing the fear of judgment and encouraging people to seek support.
To summarize, using AI for mental health is not a black-and-white issue. Technology is only as good as its creators and its users.
When it comes to online therapy, we can mention DCA as a platform that provides useful mental health resources. Fully qualified health practitioners are available 24/7 to provide answers to questions as well as support and advice. That's definitely a good example of using the power of connectivity to make people feel less alone and safe.
JAAQ is a great example of a "mental health search engine" where a person can search over 100,000+ answers on various mental health topics. Such projects ensure that people access information and receive adequate support, versus exposing themselves to the risk of getting misinformed by reading unreliable resources online.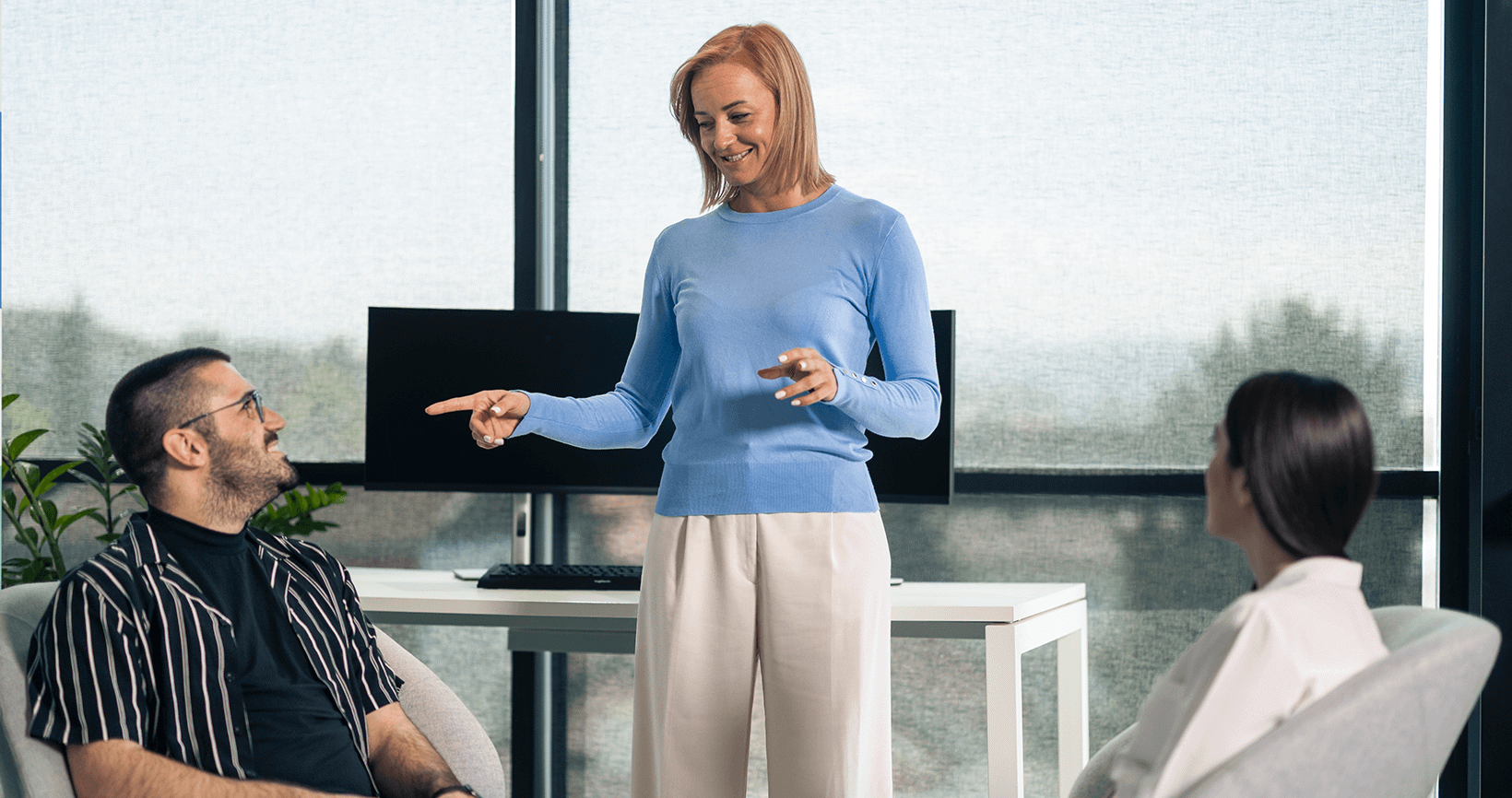 Let's build the world you imagine, together
Relentless passion. 15 years of domain expertise in HealthTech. We work with businesses at the cutting edge of digital HealthTech product development. Your vision. Our expertise.
Let's go
AI is powerful, you just need the right partner to help you use it for good  
According to data shared by Forbes, suicide is now the fourth leading cause of death among 15 to 29-year-olds worldwide, and that's a devastating fact. We can only guess how many tragic deaths could have been prevented if only people struggling with mental health received the right support at the right time.
The purpose of AI is not to replace healthcare practicioners, but to simplify their daily jobs. The future lies in the collaboration between AI and people, and finding innovative ways to use technology to fill in those gaps that humans cannot (at least not yet). 
The purpose of AI is not to replace healthcare practicioners, but to simplify their daily jobs. The future lies in the collaboration between AI and people, and finding innovative ways to use technology to fill in those gaps that humans cannot (at least not yet).
AI for mental health can be extremely powerful. To channel this power and use it for good, you need the right tech partner who can bring your vision to life. We at Vega IT are passionate about mental health. We even developed our own employee feedback app called Heartcount to better understand how our employees are doing, prevent burnout, and ensure high employee satisfaction. 
Do you have an idea of how to leverage AI to help improve users' mental health? We're excited to hear from you: reach out to Vega IT today.