Business Insights
From automation to generation: Salesforce's progressive path in CRM AI
Jovica Turcinovic
Categories: Business
Date 16-Aug-2023
5 minutes to read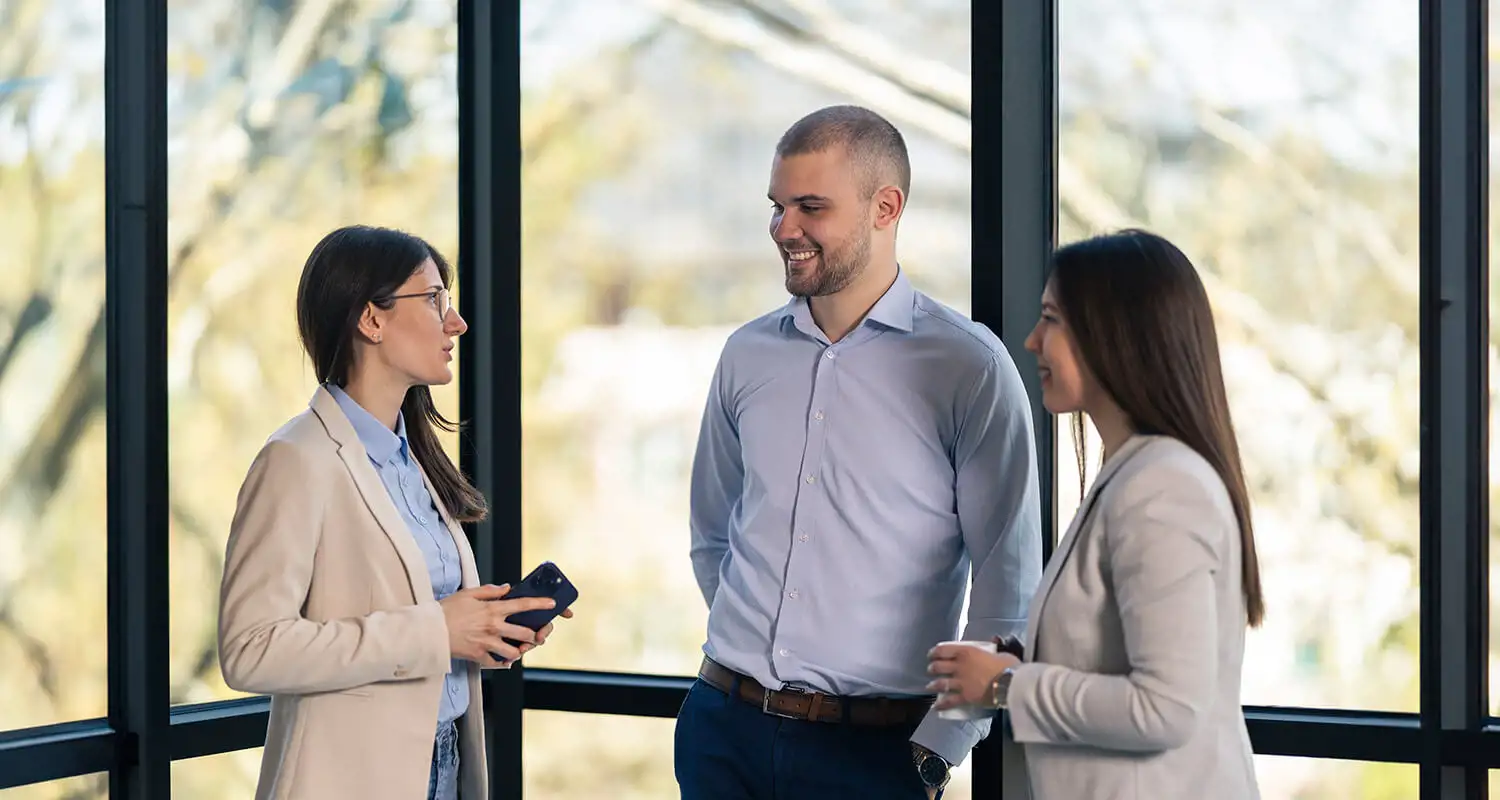 Ever since Salesforce was established in 1999, it was led by innovation and forward-thinking. Salesforce created an entire new category of Software as a Service (SaaS) and redefined the way people engage with technology. Users didn't have to install and maintain software on their own anymore, and this made tech tools more accessible and cost-effective.
Salesforce was the first SaaS system built from scratch, and it achieved record growth. Today, it's the global CRM leader with a market share of 33%. Very few companies had such a profound impact on the pace and direction of technological development, and it's all thanks to their commitment to pushing the limits of what's possible.
Pioneering tech revolution: Salesforce's innovation timeline
Eight years after establishing the SaaS model, the company introduced a new concept of the Platform as a Service (PaaS) which allowed developers to create add-on applications integrated into the main Salesforce app. That was the first meaningful step toward creating the ecosystem around their product
It wasn't until 2016 that Salesforce launched Salesforce Einstein, an AI layer integrated into the Salesforce platform. Einstein brought AI capabilities to the CRM, enabling predictive analytics and machine learning, which made everyday business processes a lot more efficient.
Today, Salesforce is actively working on the world's first generative AI CRM which is another milestone in the company's continuous innovation journey. Thanks to AI, Salesforce is able to provide users with automatically generated insights, predict outcomes, and automate tasks. This allows users to make sense of the data quicker and act on insights. Ultimately, this leads to smarter, informed business decisions that impact revenue.
A closer look at Salesforce's AI, Einstein, and new GPT-based features
Salesforce's AI Einstein makes over 80 billion predictions daily that enable sales, marketing, and customer success teams to understand their customers better and come up with strategies to deepen relationships, scale support, and personalize experiences. All of these efforts contribute to building customer loyalty and retention and maximizing acquisition.
If we take a moment to analyze the benefits AI brings to users, the surge in its adoption will not surprise us. Data from 2020 shows that 37% of sales teams use AI, which is a 76% increase compared to the previous two years. We will surely see this trend of adopting AI continuing, and we're talking exponential growth. It's not a matter of gaining a competitive advantage anymore; it's about keeping up with the fast pace and learning how to leverage AI to stay relevant on the market.
Einstein AI was Salesforce's initial foray into AI in 2016 when the company integrated machine learning and predictive analytics directly into the Salesforce platform. It was all about giving users access to actionable insights and enabling them to mitigate risks and make smarter decisions. In a nutshell, the technology is so powerful that it's able to predict the future based on historical data and past patterns it maps out (something humans are typically not capable of doing on their own).
Salesforce has already deployed various innovative solutions, including Einstein GPT for Sales, Einstein GPT for Service, Einstein GPT for Marketing, and Einstein GPT for Developers. They are actively developing new features to enhance these products that will be released in the near future.
Einstein GPT for Sales
Einstein GPT for Sales is an innovative AI feature planned to automate certain sales tasks such as composing emails, scheduling meetings, or preparing for discovery calls. The goal is to help salespeople become more efficient, and take administrative tasks off their plates. This way, they can focus more on strategy work and other parts of the business that can move the needle.
Einstein GPT for Service
Now, imagine if you could take past case notes and automatically repurpose this content into help articles or easily create a product knowledge base. That's exactly what Einstein GPT for Service helps you do. Add auto-generated personalized agent chat replies, and you'll get a scalable support system that will surely increase customer satisfaction and enable fast responses.  
Einstein GPT for Marketing
Marketing teams and creative professionals working in cross-functional teams can make great use of the Einstein GPT for Marketing. Thanks to AI, users will be able to dynamically generate personalized content to engage customers and prospects across different communication and advertising channels. 
Einstein GPT for Developers 
Last but not least, Einstein GPT for Developers is planned to improve developer productivity. AI-powered chat assistant is planned to help developers debug easily and solve problems quickly, which will consequently improve code quality and shorten time to market.
CRM and the rise of one-to-one marketing

With the emergence of CRM solutions, relationship marketing became deeper and more structured. To harness its potential, you need to think beyond just training your sales team to be warm and attentive. Moreover, you have to have a viable and sustainable way of identifying customers, differentiating them, customizing interactions with them, and finally - adapting to their individual needs. That's exactly where Salesforce and other CRM software solutions fit into the picture.
Each customer has a unique history of interactions with a certain company. CRM leverages data analysis to understand key data points and support you in improving these relationships, which consequentially leads to customer retention and sales growth.
With the advent of digital media, CRM has evolved to include new opportunities to tailor customer communications integrated with traditional channels. This evolution has enabled businesses to move toward a one-to-one relationship and a one-to-one marketing strategy. This strategy emphasizes personalized interactions with each customer, which can now be achieved faster and easier than ever before.
CRM in an AI-Driven World: What Lies Ahead?
What does the future hold for CRM as AI technologies advance? How might these developments further transform the way businesses interact with their customers?
As AI continues to evolve, it's expected to continue to transform how businesses interact with their customers. While predictive analytics is already being used in many businesses today, its application in CRM is expected to become more prevalent and sophisticated. As AI technologies evolve, they will improve at analyzing vast amounts of data and making accurate predictions about customer behavior and trends.
Real-time personalization is also currently in use, but as AI technologies become more advanced, the level of personalization is expected to increase. In the future, businesses can tailor marketing messages based on real-time customer behavior, making these messages even more relevant and effective.
Additionally, the use of voice assistants and conversational AI is rising. Many businesses are already using these technologies to interact with their customers. However, as AI solutions continue to improve, they are expected to play an even more significant role in CRM, making the customer experience more seamless and interactive.
While these technologies are already being used, they represent key areas where we can expect to see significant growth and advancement in the future.
The Potential of Generative AI: Learning From Salesforce
Salesforce is the global CRM leader for a good reason. Their leadership and product teams have carefully evaluated which AI-powered features to release and when.
Salesforce is the global CRM leader for a good reason. Their leadership and product teams have carefully evaluated which AI-powered features to release and when.
When you're operating in a highly competitive market, timing and agility are everything. We saw that after implementing GPT into their product. Namely, Salesforce significantly decreased response times in their support center for partners. 
So, what do we preserve as huge advancements, and resource and time savings? Accelerating response times and improving customer satisfaction by providing relevant and accurate information is definitely one area that could benefit from AI-powered CRM. In a customer-oriented world where each consumer expects immediate gratification, being prompt is not considered going the extra mile. It's a norm.
The potential is huge: you just need an excellent tech partner to help you bring your vision to life. Want to explore your project? Jump on the AI bandwagon with proper preparation: reach out to Vega IT today.