Life At Vega IT
Vega IT Mentorship programs - Srđan Donevski & Milan Deket
Maja Bozic
Categories: Life At Vega IT
Date 28-Mar-2017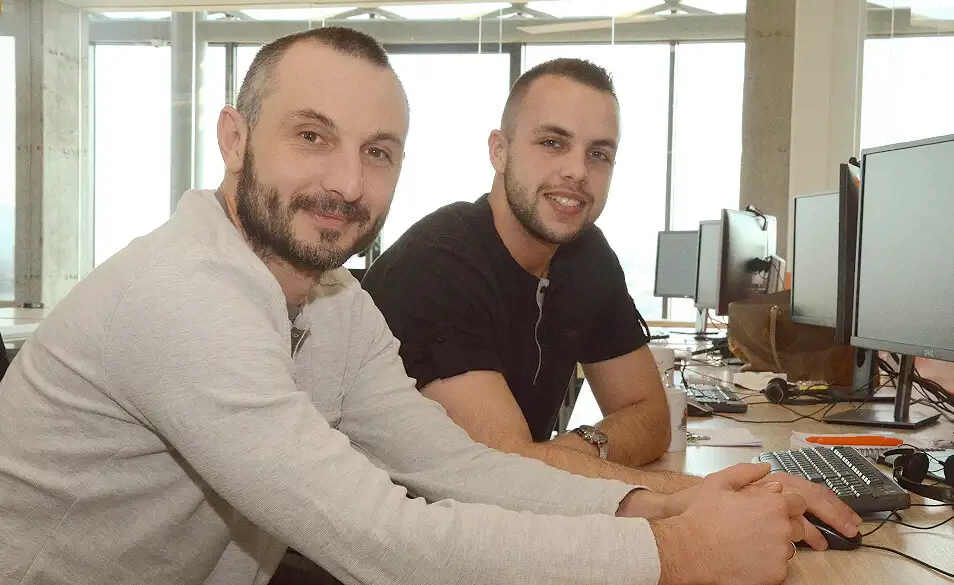 "Dreams don't work unless you do"
Mentoring, at its core, guarantees young people that there is someone who cares about them, who motivates them, assures they are not alone in dealing with day-to-day challenges, helps them cope with real projects and teaches them about the best practices. Mentors wear many hats in acting as a delegator, role model, advocate and, above all, as a friend.
Our experience has shown that quality mentoring relationships have powerful positive effects on young people in a variety of situations. Ultimately, mentoring connects a young person to personal growth and development. Above all, a good mentor is willing to take the time to get to know their mentee, to learn new things that are important to the young person, and even to be changed by their relationship.
At Vega IT, we have developed two different Mentorship programs for:
Though each mentoring story is different, they are all inspiring. The short stories below explain how mentoring has a profound impact not only on mentees, but also on mentors.

Our colleagues Srdjan and Milan, Software Developers
Srđan Donevski:
I have been working at Vega IT for almost 9 years now and during that time I had the honour of being a mentor to a lot of our colleagues. The challenges I faced were learning how to separate important and very important things about programming and how to explain everything in a simple manner to our colleagues. The Mentorship program gave rise to plenty of questions that needed to be answered and a vast experience and many new things to learn, including improving my soft skills and technical knowledge.
Milan Deket:
I came to Vega IT through an internship program and a few years later I started working here. Having a mentor made my everyday challenges easier. He used his experience to clarify to me all the things you normally learn after a few years of working on different projects. These little pieces of advice helped me a lot. During my studies, I learned the basics about OO programming, but the truth is that, when you are working on a real project with clients, it is far more challenging and it is very important to have someone who can assist you, motivate you and push you forward.
Consider this a personal invitation to check out what Vega IT internship is all about! If you want to gain practical knowledge and pick up basic experience, send us your CV. Tell us what you're good at. Tell us what you want to learn, and what you have to offer. Don't hesitate. Write to us today.
Any questions about the internship program? Ask them here or through the contact page. We look forward to hearing from you.
Let's grow together. Together we achieve more!