Life At Vega IT
The Most Valuable Professionals Program in 2018
Tijana Popov
Date 21-Feb-2019
4 minutes to read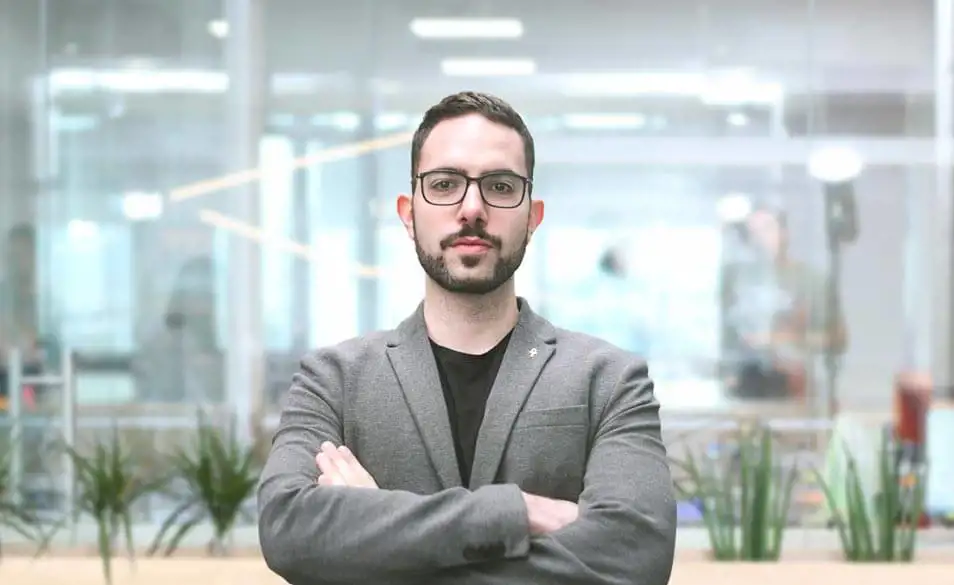 "Investing in yourself is the best investment you will ever make. It will not only improve your life, it will improve the lives of all those around you." - Robin Sharma
The same point is carved into the mission and vision of Vega IT. All of our colleagues are parts of a mosaic which should create a brighter picture of our community. Our MVP program is there to close the existing gaps and connect all of the pieces together.
What is The MVP Program?
If you read Vega IT's culture book you will find an explanation that our colleagues aren't company's resources but its values. Thus, we came up with an idea to create the Most Valuable Professionals (MVP) program so as to support and inspire our colleagues to enrich their knowledge. We are thrilled to reward our colleagues annually for their worthy and outstanding results.

Our MVP in 2018 - Nikola Zivkovic
This year the MVP award went to our colleague who managed to keep track of his MVP program activities. Behind a great effort, there is a great award.
How to Earn an MVP Award?
In our company, a colleague's success is our success as well. We find it to be a mutual satisfaction. That's why we invite all of the colleagues to be a part of this project. Everybody who has an idea of how to advance either professionally or personally is on a good way to become an MVP candidate.
The entire MVP program is based on collecting points. We chose which activities are going to be considered as well as their values:
Holding a lecture at a conference: 10 points

Reading professional literature and writing an article on the same topic: 6 points

Speaking at a Meetup: 6 points

Holding a lecture at schools, universities and colleges: 5 points

and many more.
Who Was the MVP in 2018?
Our colleague Nikola Živković reached the top of the MVP points list and won the title of the Most Valuable Professional in 2018. However, this isn't the first time that Nikola is a holder of an MVP award. He says that he hasn't been attracted by MVP as a way to win a financial award, but as a way to improve personally.
Nikola explains that everything is about self-actualization. It was like that back in 2016 and it is the same today. That inner driver doesn't work necessarily on the professional level, but on a personal level as well. He adds:
Then MVP awards are subproducts of that attitude and approach. In a way, there is always this gap between who we are and who we could be - the best version of ourselves. This gap will never be closed and trying to get it smaller is a never-ending process. However, every step on that journey is well-rewarded and precious, sometimes in financial terms as well. So, I guess my head space is still in the same place as in 2016, but the road is more apparent now.
What Motivated Nikola to Become MVP in 2018?
Nikola highlights that staying focused on your goal doesn't require only motivation, but dedication, too. He describes that if someone wants to become a master, he has to work on his crafts simultaneously. Our colleague shares more details about that self-driven strength explaining:
The best motivation are the values that you nourish yourself. If you want to live your life as a good human being you must follow a certain set of values. I remind myself what my values are every morning and what kind of man I want to be. Walking the walk is the best motivation that you can get.
What are Nikola's Tips for Overcoming Obstacles?
Nikola is aware that setbacks are inevitable. He has realized that he should view those difficulties as challenges and become laser-focused on trying to transform them into advantages and finally fulfil his goals. Our colleague quotes one of his favourite philosophers Marcus Aurelius - The impediment to action advances action. Relying on this cite Nikola clarifies the whole idea:
So, instead of wallowing about our problems we should change our perspective and see how we can utilize a hidden opportunity it gives us. Of course, this is not easy, but we should all be the students of that game.
The idea behind establishing a learning organisation is to remind and to support everyone to continue to develop themselves on a personal and professional level. That way we are working on a task to accomplish our company's vision and make a better life not just for us but for the whole community.
We are looking forward to this year's MVP candidates. Let's learn something new every single day. Jump on board and enjoy the ride.