Life At Vega IT
Team building @ Kopaonik
Maja Bozic
Categories: Team building
Date 15-Feb-2015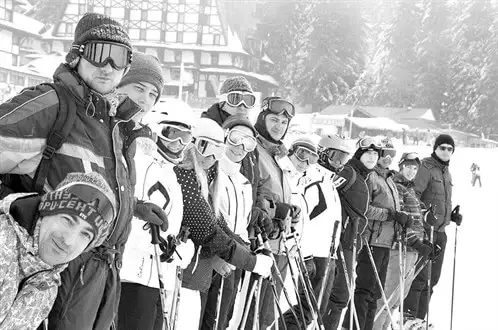 When you imagine fun, sport and health which word crosses your mind?
In order for a team to grow, to face up to challenges, to tackle problems, to find solutions, to plan work, and to deliver results, there is no better way to start the year 2015 than a team building trip to the Kopaonik mountain.  Let me share with you a story about the past few days we spent there.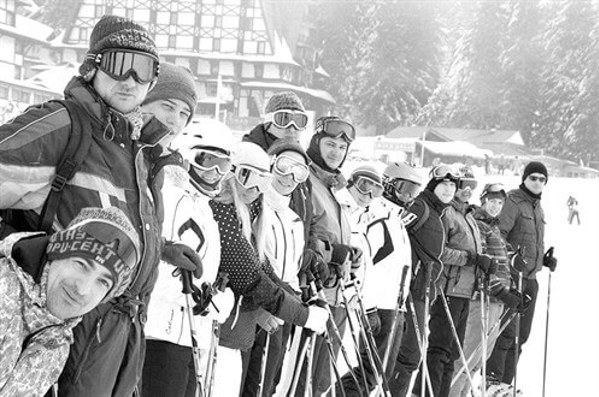 Our trip started at Friday, February 13th, after work. Probably not the perfect choice of the day for travelling (Friday 13th), but everything went as we planned.
9 cars, a few possible roads to choose among, and 5 hours later, we finally reached the mountain. Hotel Putnik was our place to stay. It's an old hotel, but with several renovated floors and amazing food it turned out to be a good fit for us. It has a great hall with fireplace where we spent most of the nights, celebrating birthdays of our coworkers, playing cards, drinking, talking and having fun.
During day time, we split up into 4 groups. The first and second group consisted of beginner skiers with their instructor. The third group consisted of intermediate skiers with instructors and the last but not the least - an advanced group of skiers and snowboarders whose job was to try out all the skiing slopes and to race in order to choose who's the best one.
We passed hundreds of kilometers within four days. All the beginner skiers passed with an A+ and intermediate ones improved their skills and techniques. The advanced ones took a video which you will see soon, so stay tuned and while you are waiting enjoy browsing our pictures at Social Network sites Facebook, Twitter, and Google+.