Life At Vega IT
PyCon Balkan 2019 From a Speaker's Perspective
Tijana Popov
Categories: Life At Vega IT
Date 16-Oct-2019
3 minutes to read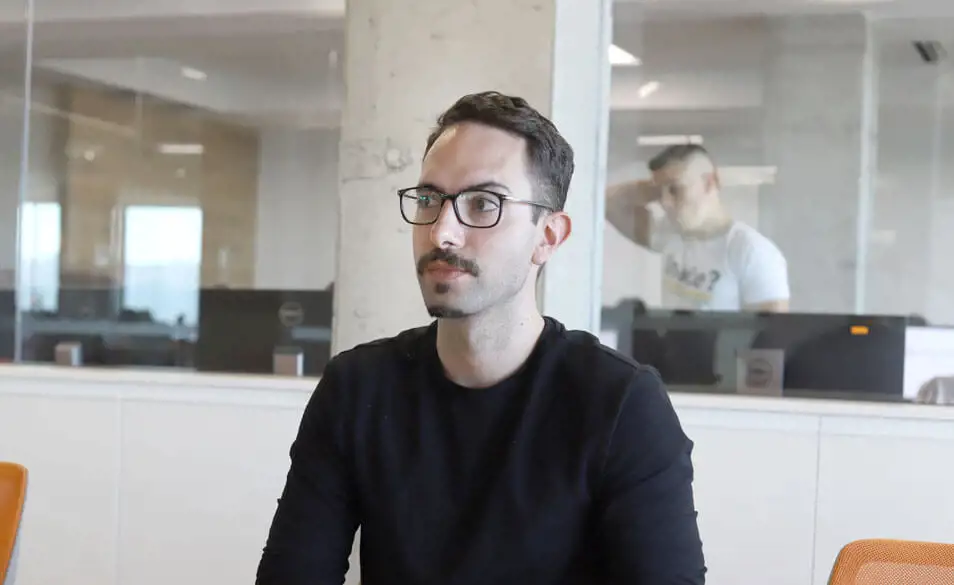 In the past few years, we have noticed the steady growth of the Python community. Many talented young people consider Python language to be a key element for their future career.
As an organisation, we believe that IT professionals should diversify and expand their technology stack, and therefore work towards being competent in any given technology.
Still, Python language is an "oldie, but goldie" as it gained huge popularity in AI and Machine Learning community.
Our colleague Nikola Živković is one of the people who are passionate about endless possibilities in Python and was one of the speakers at the PyCon Balkan conference in Belgrade.

We had a quick chat with Nikola to learn what left the biggest impression on him at the event.
Tijana: How did you come up with an idea to be a speaker at this event and what was your lecture about?
Nikola:
There is a great deal of interest in Python which also led to the development of a huge Python community. This resulted in the organisation of a dozen of PyCon conferences whose aim is to expand the knowledge of this programming language. One of such events is Pycon Balkan which was held in Belgrade for the second year in a row. Apart from this, in the meantime, Python has become a common resource when developing a certain data science solution. This is why it is now possible to listen to different lectures coming from various industries on these kinds of conferences. All of these things motivated me to visit and apply to be a speaker.
My lecture focused on Generative Adversarial Networks, a type of neural network used for generating data. You must have heard about a great success NVIDIA achieved by generating faces of the people that do not exist. Also, you must have tried FaceApp to see what you would look like once you grow old. Both of these solutions were developed by using this type of neural network. The lecture was based on this series of articles where you can find even more information than it was presented during the lecture, as well as the entire code, which is also accessible on GitHub.
Tijana: What did you like the most about the conference?
Nikola:
Almost everything. Given that I am a part of Geekstone Heroes Talks, a travelling conference, I always pay attention to the way a certain conference is organised. I must say that the organisers of PyCon Balkan did a great job. From the venue and food (Hilton Belgrade), great speakers and topics to "live music accompaniment" by MKDSL, this is definitely an event worth visiting. I hope that I will have a chance to take part in the conference the next year as well.

Tijana: What lecture would you single out?
Nikola:
This is a really tricky question because there were a lot of excellent lectures and speakers. The lecture I would like to single out is "The Fallacy of Meritocracy" given by Nikoleta Glynatski. Nikoleta, who is a PhD student at Cardiff University, gave a great presentation of the weak points of the system which is not based on meritocracy using only the theory of games and Python. A truly fascinating lecture.
Tijana: I would like to thank you Nikola for taking the time to share your thoughts about PyCon Balkan with us! Shall we meet and sum up your impressions of the next conference you visit?
Nikola:
You can count on it.