Life At Vega IT
Our year in review
Sasa Popovic
Categories: Life At Vega IT
Date 17-Jan-2017
3 minutes to read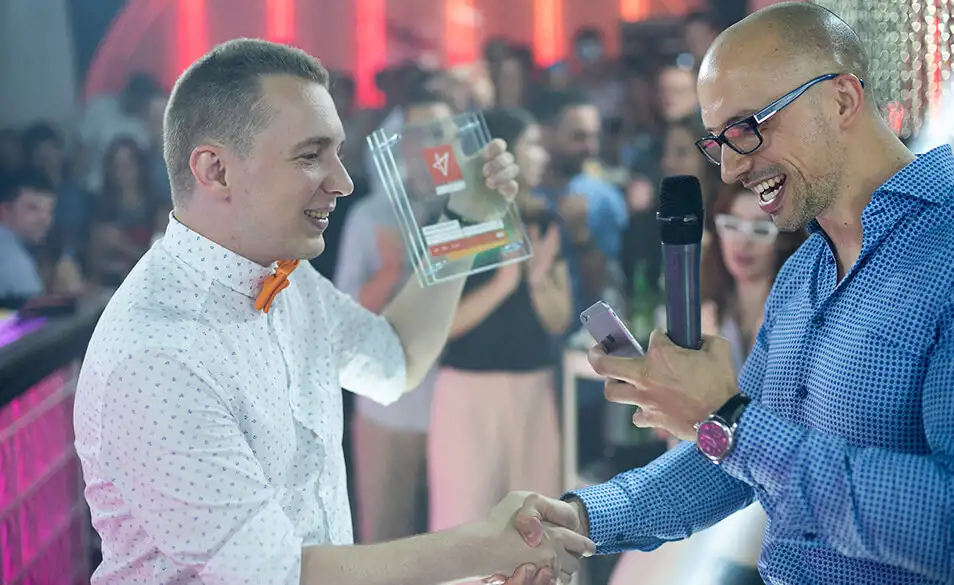 What an amazing year behind us! This seems like the perfect time for us to write down all the things we have accomplished, things we are still striving for and the ones that helped us get one step closer to turning our main mission and vision into reality.
In the past nine years we have faced a lot of challenges and we have had plenty of ups and downs. It all began as an idea of two friends wanting to create a successful and happy company. Today we are more than 100 experienced developers, all contributing in helping make that dreamy idea come true.
In 2016 we hit a significant milestone by purchasing new office space. The end of the year saw us expanding up to 3 floors at a new location, where there is now even more space for more new colleagues  to fully enjoy and share every corner of the existing 1.750m2 with us.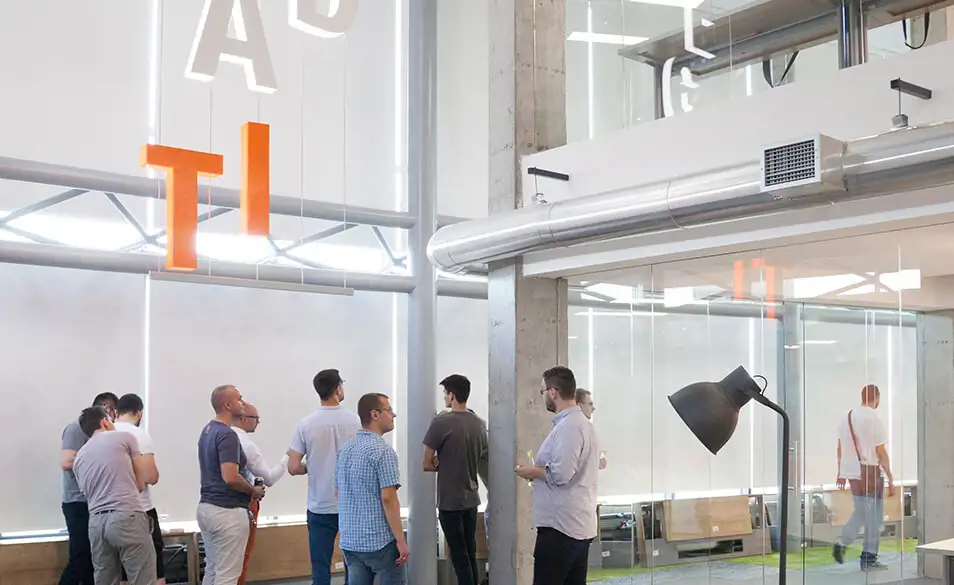 Our office space is not only distinctly beautiful but it also makes for an enjoyable working environment. It communicates in a way where we want people to be able to see us and understand everything we stand for. One client of ours told us that our office is the best business card we could have ever made.
We stepped outside our initial surroundings and accoutered office space in Zrenjanin, in the same manner as we did in Novi Sad. We are proud to say that we already have around 10 new colleagues working there, making our mission possible outside the city borders of Novi Sad.
We reached a moment of gratification where we were able to start dividing our profit with those colleagues impacting company success the most. Our minds are still driven with the same idea of rewarding those making the greatest contribution to our growth.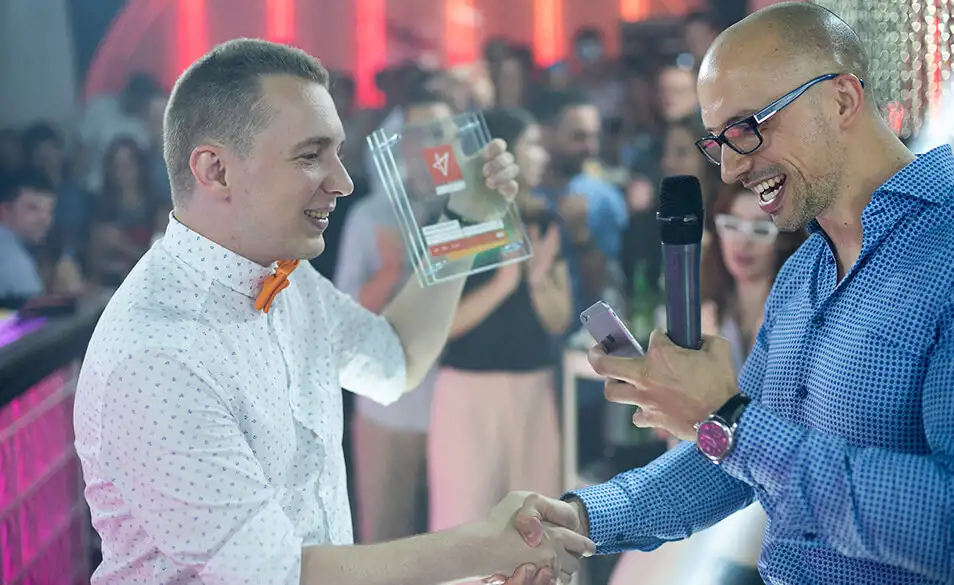 To get an award is not only a confirmation that you are doing something well, but also a sign that someone else notices this and shares your values. We were rewarded as one of the top 5 most desirable employers in Serbia and we received the silver Gazelle Serbia Award as second best most dynamically growing company in the Country, as well as the European Business Award, sponsored by RSM,  as national champions in Serbia.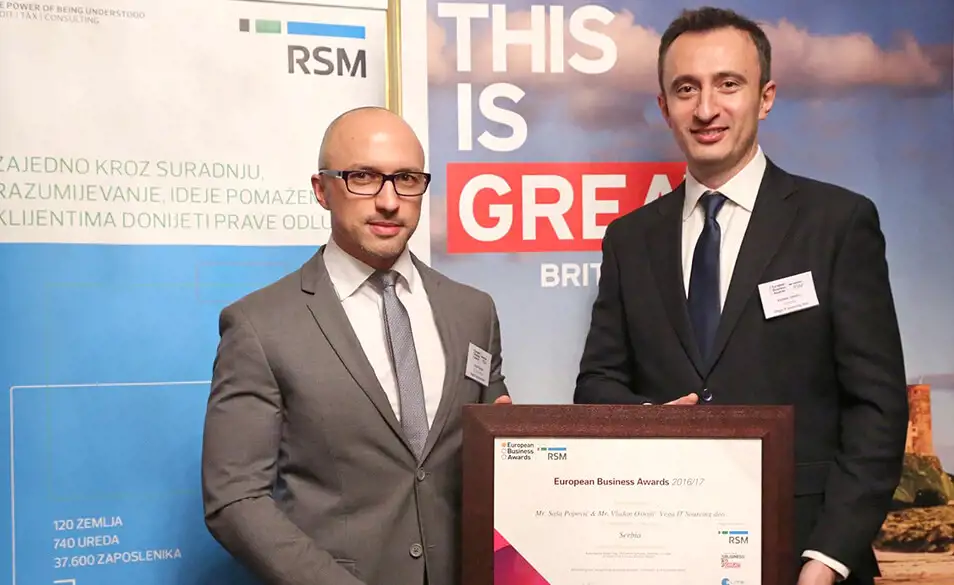 We've continued using our success and wealth to help make the world around us a better place. How did we manage to do this? Simply enough, by organizing and sponsoring the IT community, their organizations and charity events. Charity Relay Race, the Foosball Tournament and others were among the events we supported throughout the year. And there are many other activities we engaged in, contributing towards making our world a better one.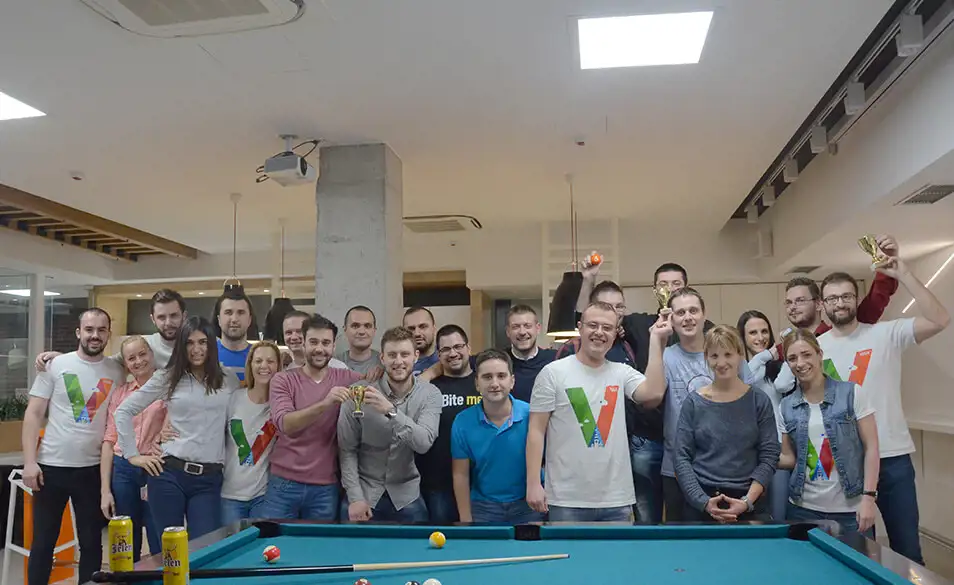 But, we also kept diversifying our business by investing in new ventures and companies. Soon we will have a new startup company to show for,  which is going to be based in Denmark. We'll keep you updated on this one.
To make sure that we all grow as individuals we kept organizing internal lectures, HH discussions, startup competitions, "Coding Dojo", technical and soft skills workshops. This also enabled us to share knowledge and experiences with our colleagues.
"Getting to know each other" has been one of the important activities we continually practiced. There are so many unforgettable moments experienced at team buildings, while watching movies and going to the theater, during ski trips and while spending some quality time together at the beach.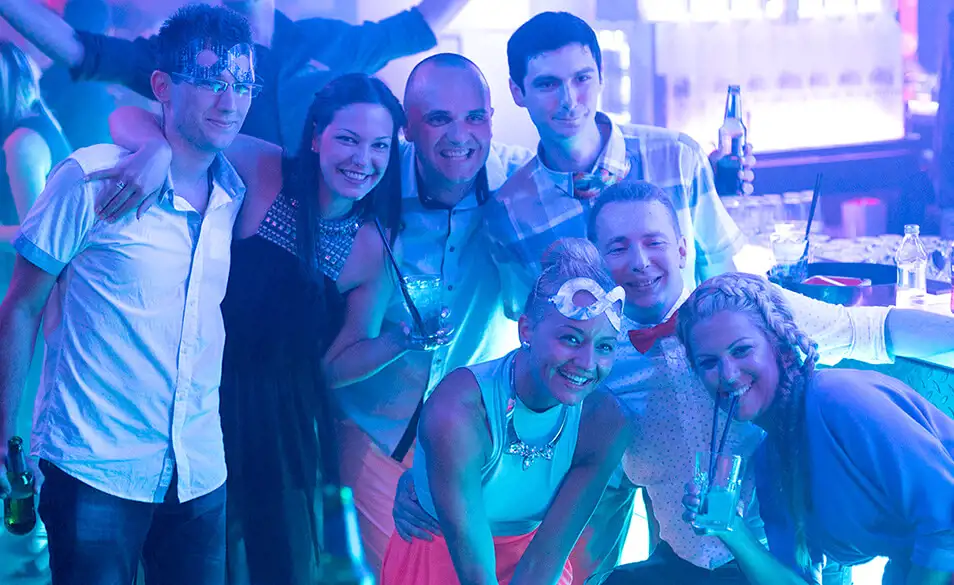 Not only did we get to know one another better, but we also supported each other when deciding to improve our health and our physical activity habits. This wasn't just a short lived New Year's resolution that failed to exist past the initial weeks of enthusiasm and excitement. It became a year-round effort. We worked out together, playing football, volleyball, basketball and a number of other sports. The number of our colleagues joining our group crossfit trainings or the gym kept increasing every month.
Everyone wanting to get familiar with our culture will be able to do so by simply taking a look into our culture book, and if you want to see and experience our office first hand you can book a tour and try the slide.