Life At Vega IT
New Vega IT-shirts
Maja Bozic
Categories: Life At Vega IT
Date 02-Feb-2015
Thank you all for helping us to choose our next Vega IT-shirts.
Here are the 3 winning Vega IT-shirts: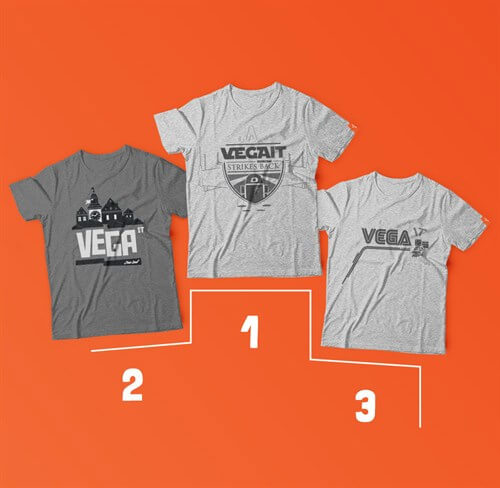 As we have promised, this is the list of the names of people who have won one of our Vega IT-shirts:
1. Ivana Mijatović,
2. Darko Milić,
3. Aleksandar Milutinović Eki,
4. Marko Marović,
5. Dejan Tatić,
6. Majda Cerić,
7. Vladimir Dimitrasković,
8. Duško Vesin,
9. Boris Vujičić,
10. Ivan Ćosić.

To claim your prize, please contact us via mail m.bozic@vegait.rs. We will make you your Vega IT-shirt by the end of February.