Life At Vega IT
Motivational Speech by Vanja Grbić
Maja Budinski
Categories: Life At Vega IT
Date 18-Jan-2018
5 minutes to read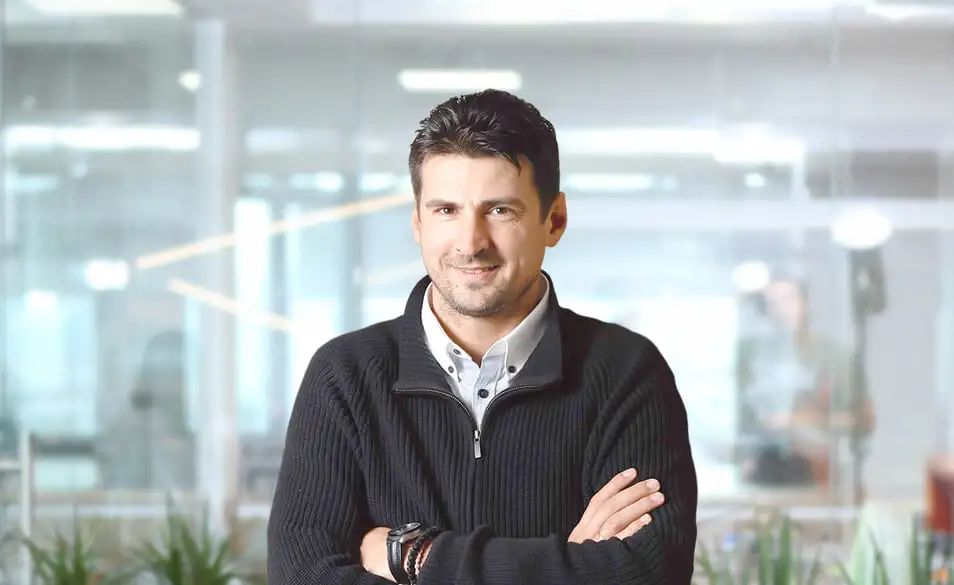 Being a growing company always striving to create a thriving team culture, we are well aware of the fact how important it is to provide our colleagues with all the necessary conditions, help their creativity flourish and enthusiasm grow.
That's why we've always focused our attention on making the workplace an ideal working environment where all of us join our forces to reach the best possible outcome. People's well-being, their happiness, and readiness to work towards the common goal is what keeps us alive. It's the oxygen of our company.
But, we all know that things in life are not so plain and simple. On the contrary, they are multifaceted. There are so many layers we need to tackle on a daily basis that we often find ourselves unable to show our true potential at work. And then, there are times when we feel that no matter how hard we try, things simply don't work out the way we want them to - the spirits are willing but the flesh is weak. This is when we feel we are losing focus and when our goals become blurry.
I may as well say that this is a completely natural state. We've all been there at some point in our lives. We've all had to fight the giants and thought all our efforts are in vain. After all, this is what makes us really human.
And even at those darkest moments, we knew that it is important to rise up, gather strength and get to the path that will eventually take us to the ultimate goal. But, there is always someone else that is willing and caring enough to help us go through it.
The same goes for work. Working together as a team is what brings us motivation and keeps us all on the same page. Motivation can make miracles come alive and we all know that being motivated at work is crucial for our performance especially when other team players and customers depend on it. No matter how many thoughts are swarming up in our heads and how hard our working day is, everything is much easier only if we are surrounded by the right people. People who are ready to share their knowledge and offer their generosity for the sake of the greater good.
One of such people is a successful and worldwide known national volleyball player Vanja Grbić. Vanja has gained a tremendous experience in leadership. Although he has not been playing volleyball professionally for a few years now, he decided to transfer his leadership qualities to socially responsible projects such as promoting healthy habits and youth education. He has also held a number of motivational speeches with the aim to raise awareness of the importance teamwork has on the overall business and individual success in general.
Vanja believes that, like in sport, everything we do and the way we do it has a major impact on the other members of the team.
Vanja believes that, like in sport, everything we do and the way we do it has a major impact on the other members of the team. At its core, a team is a group of people who function together and are aware of how essential it is to be a part of a team. If we fail to realize the significance and value each team member brings to the team, we have no team.
"All of us in some way belong to a team...A team is not a set of the best individuals, but of those who achieve the best cohesion, while leaders are those who should lead the way towards cohesion."
Being aware of a huge potential and extensive knowledge this outstanding man has to offer as well as how passionate he is about his mission to make the world a happier and healthier place, we invited him to share his insights with us.
We are honored and proud to announce that one of the most outstanding volleyball players and exquisite motivational speakers Vanja Grbić is coming to share with us an inspiring story about leadership values as well as his secret about how we can help each other become better team players.
Until then, let the words of Vanja Grbić ring in your ears: "Commitment, patience, belief in yourself and your team are the most important values".
Stay tuned!