Life At Vega IT
Learning is a journey that never ends
Author: Izabela Beretka
Categories: Internal, workers, worker success
Date 09-Mar-2017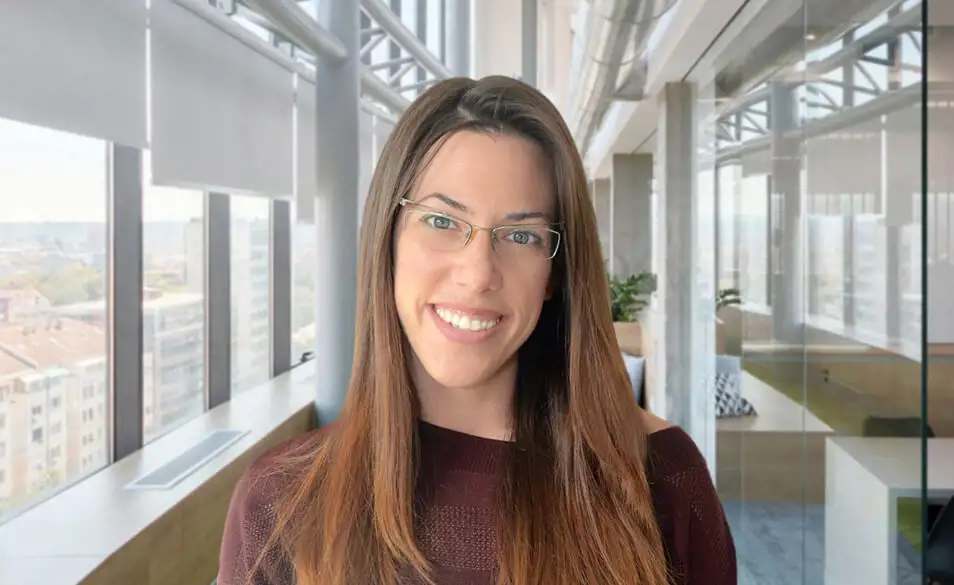 Not so long (merely 20 years) ago, just as the majority of girls usually did, I dreamed of the day when I would become a teacher. But as it generally happens, I started being interested in a number of things.
When I was a little girl - Izabela Beretka
Growing up, I kept watching my aunt and how she dedicated her efforts towards accounting, talked excitedly about VAT and balance sheets, with all the humorous stories about different customer desires, so I started feeling I kind of wanted to be like her and decided to attend the secondary school of economics. The very moment I faced accounting and economics in theory, I realized that they were definitely not the best choice for me. The selection of faculty introduced me to the world of graphic design. Unfortunately, like at most subjects at the Faculty of Technical Sciences, the focus was mainly on technical subjects, so I managed to grasp only a small part of design. A few years after I had received my Masters degree, I decided to concentrate on one field that managed to interest me so much that I kept losing track of time whenever I studied and practiced it. I learned what web design, HTML, CSS actually were, that not all computational codes meant "programming" etc. I enrolled in a great course in order to master certain fields in a quicker and easier way… A few days before the final test, I came across job advertisement looking for a front end developer and my desire for further education made me apply, hoping that someone would provide me with a chance of practical work in the IT world.

Izabela Beretka, Front-end Developer
Was I lucky, or was it just meant to be? I don't know, but that's exactly how I got a job at Vega IT, where I have gained all the necessary knowledge for independent work on various projects within a few months.
Of course, my learning journey does not end here and I have not yet become the expert that I want to become, but I know that I am at the right place, in the right world, happy and pleased with my choice.