Life At Vega IT
Leading with kindness: The interview with our CFO
Maja Bozic
Categories: Internal, workers, worker success
Date 15-Jul-2020
2 minutes to read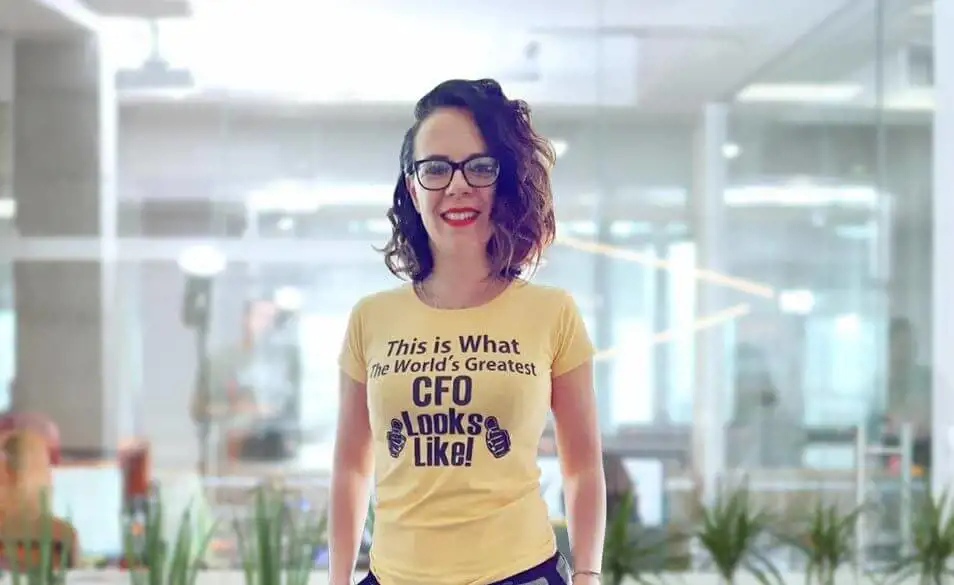 Taking into account that July is a "kindness" month, we asked our colleague Biljana Golijanin what kindness means to her, what situation left a strong impression on her and if a team can be led by this kind of behaviour. You can read more about this in the following article:
Hi Biljana! For starters, I'd like to ask you what being kind means to you?
Biljana: For me, kindness is a way you treat the person you are talking to - warmheartedly, with a smile, and friendly tone and genuine interest for that person. Besides the fact that kind people have a positive impact on other people and make them feel good, they actually impact each other. The fact is that kind people tend to have a higher level of endorphin in their body that makes them happy, which is definitely a benefit for both the kind person and his or her co-speaker.

Biljana Golijanin, Chief Finance Officer at Vega IT
Maja: Could you share with us a situation when some of the colleagues were kind to you, which left a strong impression on you?
Biljana: I can freely say that there are many such situations. Kindness is reciprocal - if you are being kind to other people, they will behave in the same way towards you. :-)
It just occurred to me - there was one situation when my team made me truly happy and pleasantly surprised me with a gift that left me speechless. Namely, they had a custom T-shirt made just for me with the words: "This is how the world's greatest CFO looks like!" I was so thrilled that it also made them feel great. This was one beautiful gesture!
Maja: How did you feel then?
Biljana: Honestly, I was surprised and thrilled. It's really an amazing feeling when people you work with show you their emotions in their own way and how much they respect you.
Maja: Would you say that there is a specific act, gesture or a behaviour that you used to show some of your colleagues what kindness means to you?
Biljana: Honestly, I try to show people how much they mean to me every day and each situation is equally important to me. All of those things come spontaneously somehow and, just at the right moment, in my opinion. Our colleagues' reaction and satisfaction is definitely obvious after this kind of gesture, at least judging by the look on their faces :-) if there is no hugging.
Maja: Does a team, in your own opinion, can be led by kindness?
Biljana: Definitely yes. It's very important to take care of the way you communicate with other people, and especially with your team. I personally believe that some words and sentences, whether it's a praise or a suggestion can reach the person they are intended for even through a joke.
Maja: To me, you are the woman, the mother, the queen! Does the same apply in your family?
Biljana: Of course! This is even more emphasised in a family, especially when kids are little because they adopt the behavioural patterns of their parents. In other words, they are like little sponges. If we want our kids to behave in a certain way, we will be able to achieve that only by setting an example ourselves :-).
Maja: In case I've missed something, feel free to share that with us.
Biljana: You know how they say: "A smile does not cost a thing and is worth a lot!"
Maja: Thanks Biljana for sharing this with us.