Life At Vega IT
International conference about Happiness at work
Maja Bozic
Categories: Life At Vega IT
Date 05-Jun-2017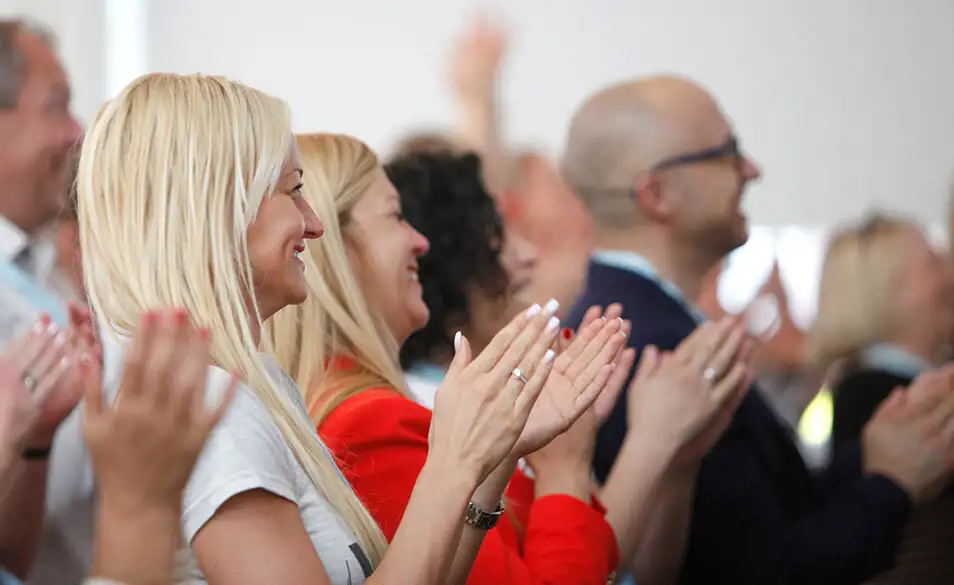 A few weeks ago we had the opportunity to go to Copenhagen and attend the 8th annual conference on Happiness at Work. We spent 2 amazing days learning about all the stuff that we could do to successfully continue spreading happiness among our colleagues.
"Knowledge has no value unless you use it and share it"
Happy people are more productive, both when it comes to everyday life and work. Paying attention to a happy work environment generates many benefits for employees, as well as the organization itself.
We have decided to share some awesome videos with you, so you can put these things in practice as well:
Alexander Kjerulf: The Science Of Happiness At Work
Happy workplaces are more profitable and innovative, attract the best employees and have lower absenteeism and employee turnover rates. Simply put, happy companies make more money. But how do you create a happy workplace? Some of the best answers are found in the happiness science – a fascinating field with research going on all over the world.
Helle Hein: With Great Talent Comes Great Responsibility
More and more workplaces want to measure everything. KPIs, scorecards and performance goals are supposed to motivate employees and help increase their productivity. But is that really a good way to motivate employees and makes them happy?
Rowan Manahan: How To Have A Happy Career
Time and again, we saw a bell-curve response to surveys on workplace happiness – 20% engaged and happy, 20% disengaged, 60% in the 'so-so' zone.
Thomas Vibe Hansen: How to be a Chief Happiness Officer
Thomas shared his best tips and ideas. He also revealed what mistakes he had made along the way and what he learned from them and also shared how his work boosted employee happiness and sales at Ageras.
And my favorite Tim Dorsett: How We Make Innocent Drinks A Happy Workplace
Innocent Drinks are known all over the world for their amazing smoothies and juices. Part of their culture is this extraordinary statement: "When we're all old and grey and sitting in our rocking chairs, we want to be able to look back and be really proud of the business we all helped to create."
Conclusion
Happy companies make more money. For any modern workplace, having happy employees may be the main driver of growth, productivity and profits. Studies show that happy workplaces have:
Lower absenteeism

Lower employee turnover

Less workplace stress

Attract the best talent

More creativity and innovation

Higher productivity

Higher customer satisfaction and loyalty.
However, many companies are finding that traditional engagement initiatives like incentive schemes, gyms, massages, wellness programs or free fruit don't have much of an impact on employee happiness and motivation. 
Stay tuned for more news about how we made Vega IT a happy workplace.