Life At Vega IT
Health and Wellness Program at Vega IT
Maja Bozic
Date 25-Apr-2017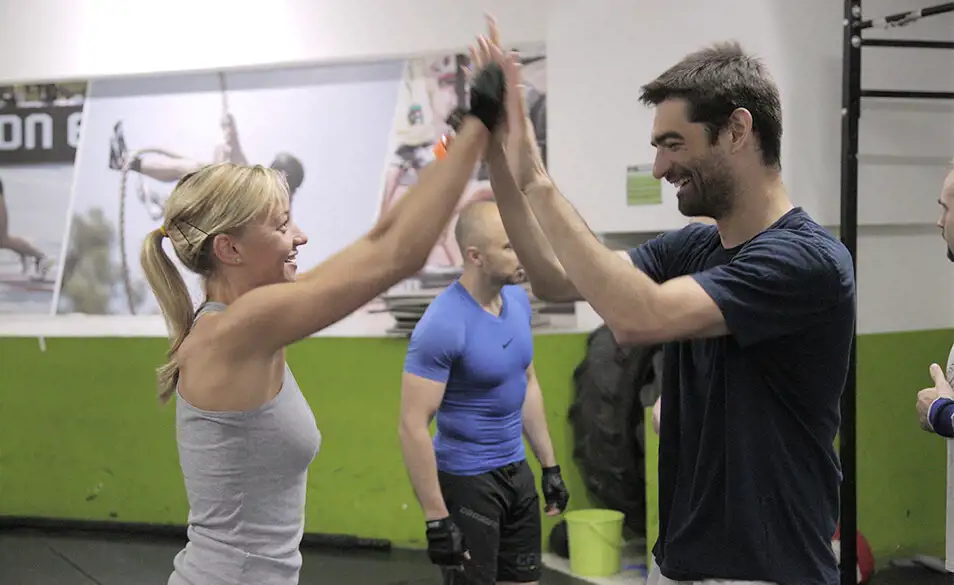 "Being healthy and fit isn't a fad or a trend. It's a lifestyle.''
At Vega IT we started this program a few years ago as a part of our 4 founding principles:
Surround yourself with people who are better than you,

Continuously invest in people and technology,

Happiness at work,

Healthy lifestyle.
How did it all begin?
Srdjan: When I came to Vega IT we were a team of 7 colleagues. I came to Saša one day and suggested that we should go to the gym together. My idea was, if two of us started going to the gym, maybe more colleagues will get on board and join us. It was good for team building and for our health. After a few months, 3 more colleagues joined us and soon afterwards our group expanded, since we welcomed so many more colleagues to our team.
How did we start with Crossfit trainings?
Ognjen: I came to Vega IT 3 years ago and I saw that our first neighbor was a crossfit club. I googled it for a while and found out that CrossFit is a strength and conditioning program consisting mainly of a mix of aerobic and bodyweight exercises and Olympic weightlifting. I was amazed by what people, who train CrossFit, can do. We suggested Saša to join this kind of training and we got a coach, Dejan, and an opportunity to practice Crossfit early in the morning 4 times a week. Now, 14 of our colleagues are coming to these trainings and we push our boundaries at every new training.

Why Yoga?
Andrea: When I came to Vega IT I was delighted when I heard that we have a Yoga instructor and Yoga trainings two times a week. For a while, I've wanted to try this kind of training but I couldn't find the place that was close to where I live, so classes held at our offices, before work, were just what I needed.
Yoga has helped me to improve my flexibility, reduce stress and feel more connected with my inner self. I start my day feeling energized and more relaxed. In four words: It makes me happier.

What is our Health and Wellness Program all about?
In the last couple of years, this idea has developed into our Vega IT Health and Wellness Program which includes the following:
Fresh fruit and bottled water available every morning,

Company paid gym membership,

Company paid Crossfit trainings,

Company paid Yoga trainings,

Recreation room,

A complete annual physical check up,

Eye exam,

Private health insurance.
Our Health and Wellness Program has shown positive results. Physical check ups allow our colleagues to get to know more about their health condition and about certain improvements which could be made.
We have succeeded in recruiting more than half our colleagues to exercise regularly and we don't even need to bring up the statistics about exercise and the alleviation of stress.
Our Health and Wellness Program is, like everything else at Vega IT, in the state of constant improvement and evolution, and we look forward to where all this increased vitality shall bring us.