Life At Vega IT
Five years of loyalty - Saša and Ivan
Maja Bozic
Categories: Company success, Internal, workers, worker success
Date 10-Aug-2016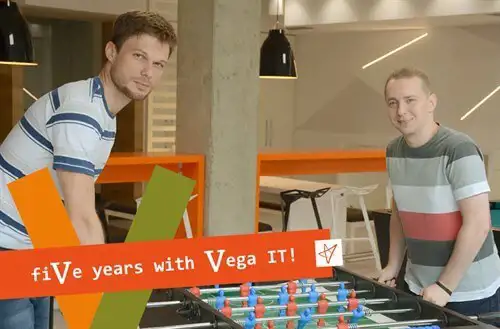 "Respect is earned, honesty is appreciated, trust is gained and loyalty is returned!"
Two of our valued colleagues have joined the group of people who have been working with us for more than 5 years already and to express our gratitude, we are rewarding their commitment with a long weekend getaway.
We extend our deepest gratitude to Saša Novaković and Ivan Nemeš for their achievements, and we are thankful for the opportunity to send them and their significant others on a romantic weekend for candlelit dinners and champagne.
Awards and appreciation - all part of the tradition that Vega IT has established for the valuable colleagues. We look forward to more celebrations like this in the future.
Our doors are always open for excellent candidates that want to join our team and see what comes from their own dedication and achievement.
Consider this a personal invitation to come and work for us, because it all starts with the day one.
If you have any questions, or want to apply for a job, check out our vacancies page and contact us here.