Life At Vega IT
Five years of loyalty - 2014
Sasa Popovic
Categories: Company success, Internal, workers, worker success
Date 02-Jun-2014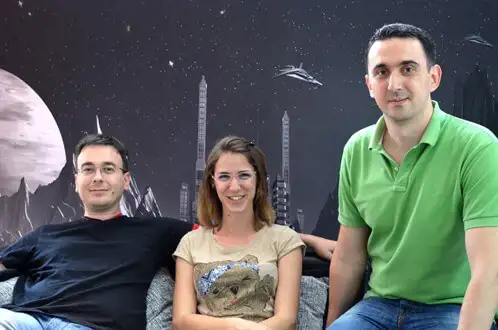 In the competitive world of modern IT, the trust developed between a company and its employees is as valuable a commodity as any concerned, and what better way to prove your loyalty than to celebrate 5 years of dedicated work?

Three of our valued employees have done just that, and to express our gratitude, we are rewarding their commitment with a long weekend getaway to one of our beautiful neighboring cities or resorts.

We extend our deepest gratitude to Sladjana Miljanovic, Dejan Ostojic and Igor Gajic for their achievements, and are thankful for the opportunity to send Sladjana, Dejan, Igor, and their significant others on a romantic weekend to a mountain resort for candlelit dinners and Champagne, or an urban adventure to a luxury hotel in Budapest or Maribor for the high life and anything but rest.
With all due humility, Igor said that it was quite out of the blue, and neither one knew what might be cooking out there, but all three of them were pleasantly surprised. We look forward to snapshots for the scrapbook and new features for our collective memory.

Awards, appreciation, accolades - all part of the tradition that Vega has established for its work community. We look forward to more celebrations.

Our doors are always open for excellent candidates that want to join our team and see what comes from their own dedication and achievement. …And let's imagine we were celebrating your fifth year with Vega? How would you like to be rewarded? What would it say on your golden ticket?

The best way to realize that dream is to come and work for us, because it all starts with Day One. If you have any questions, or want to apply for a job, click here.