Life At Vega IT
Expedition Kazbek - Elbrus 2016
Ana Dikic
Categories: Activities
Date 27-Dec-2016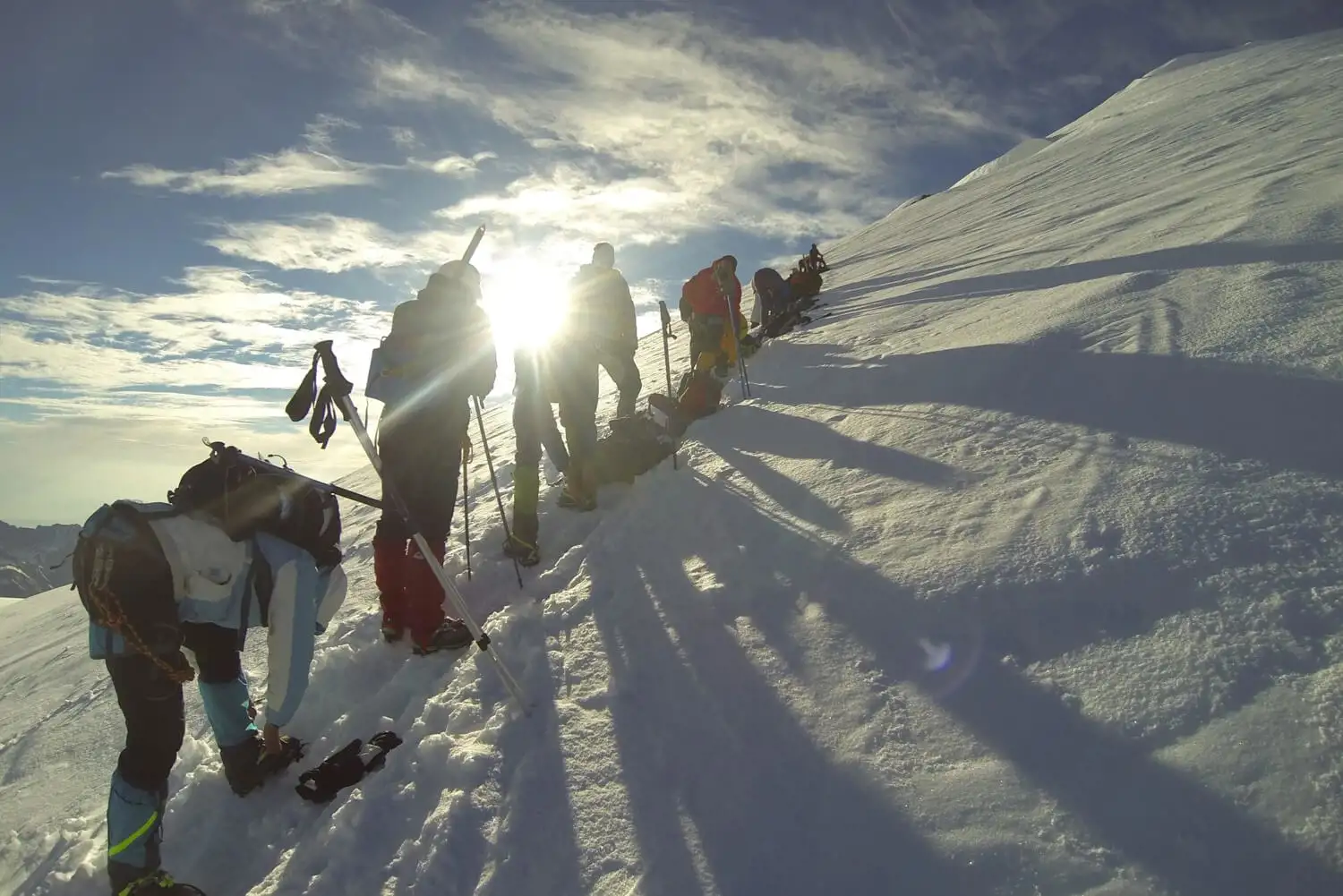 Going to an expedition is like traveling to other dimension. Special conditions, preparation and unique mind-set are what you need before starting this kind of trip. It is more than just a trip; it's a way of getting to know yourself.
As the stress in IT is getting bigger, a lot of people from the IT world find this kind of trip as the most practical way to relieve from it. It's not something that you can recommend to others, it's simply what you do without thinking because otherwise, you wouldn't do it.
It takes a lot time to prepare for this kind of trip. I needed a few months of training. Every morning I did some fast walking before I went to work. You have to be in good condition, to climb peaks above 2500 meters of altitude at least a year before you go to the Elbrus. You need to have that "something" in your head.
The idea of this expedition was to climb two peaks over 5000 meters above sea level.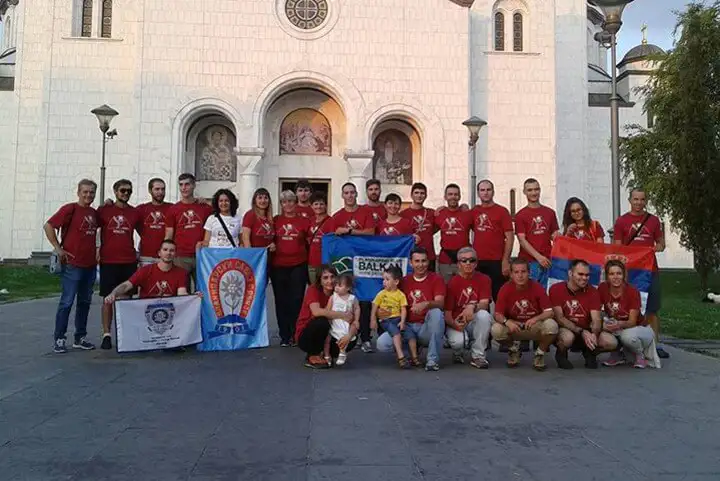 Our journey began on Friday, June 31th, at 7pm. We started from Belgrade through Istanbul and, after a 24-hour trip we reached Kezbegi and went straight to climb to the mountain home on 3700 meters of altitude.
This route is risky because of the glacier and cracks on it. Our guides from the club had never been to Kazbek so it was necessary to hire a local guide. The heavier backpacks were transported on mules to the start of the glacier.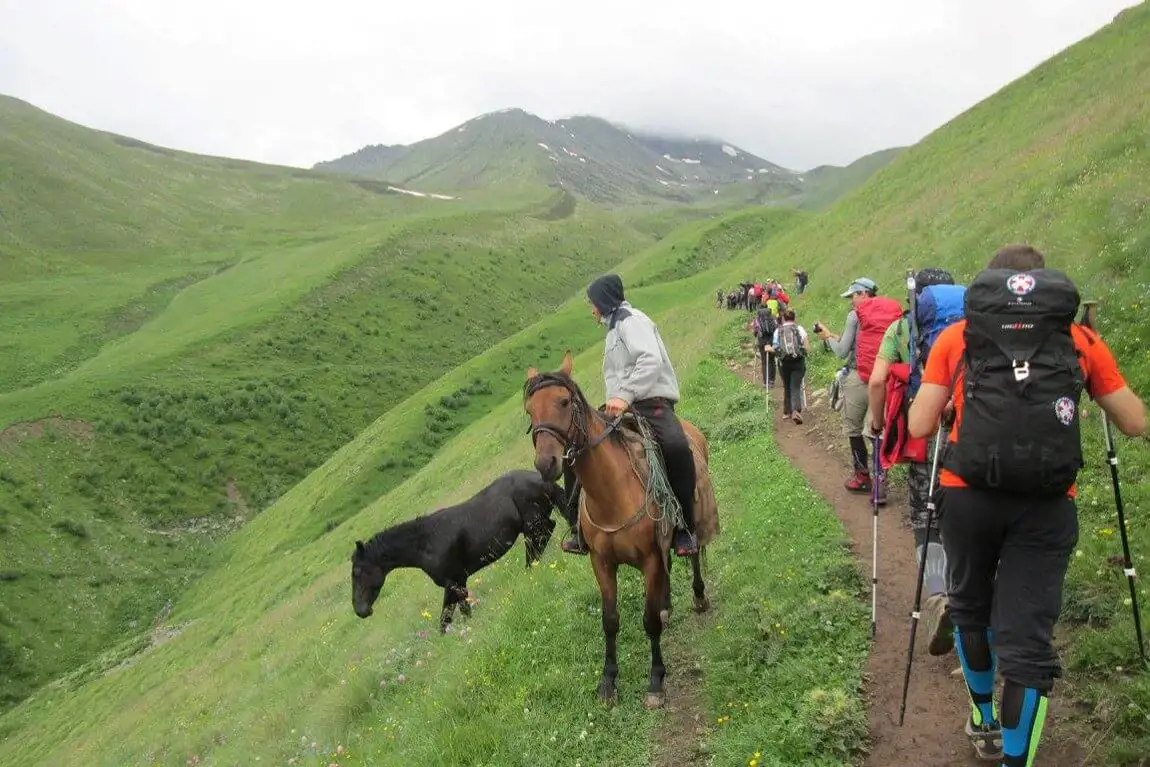 Crossing a glacier requires more concentration and precautions and in combination with elevation and tiredness, it becomes a great challenge!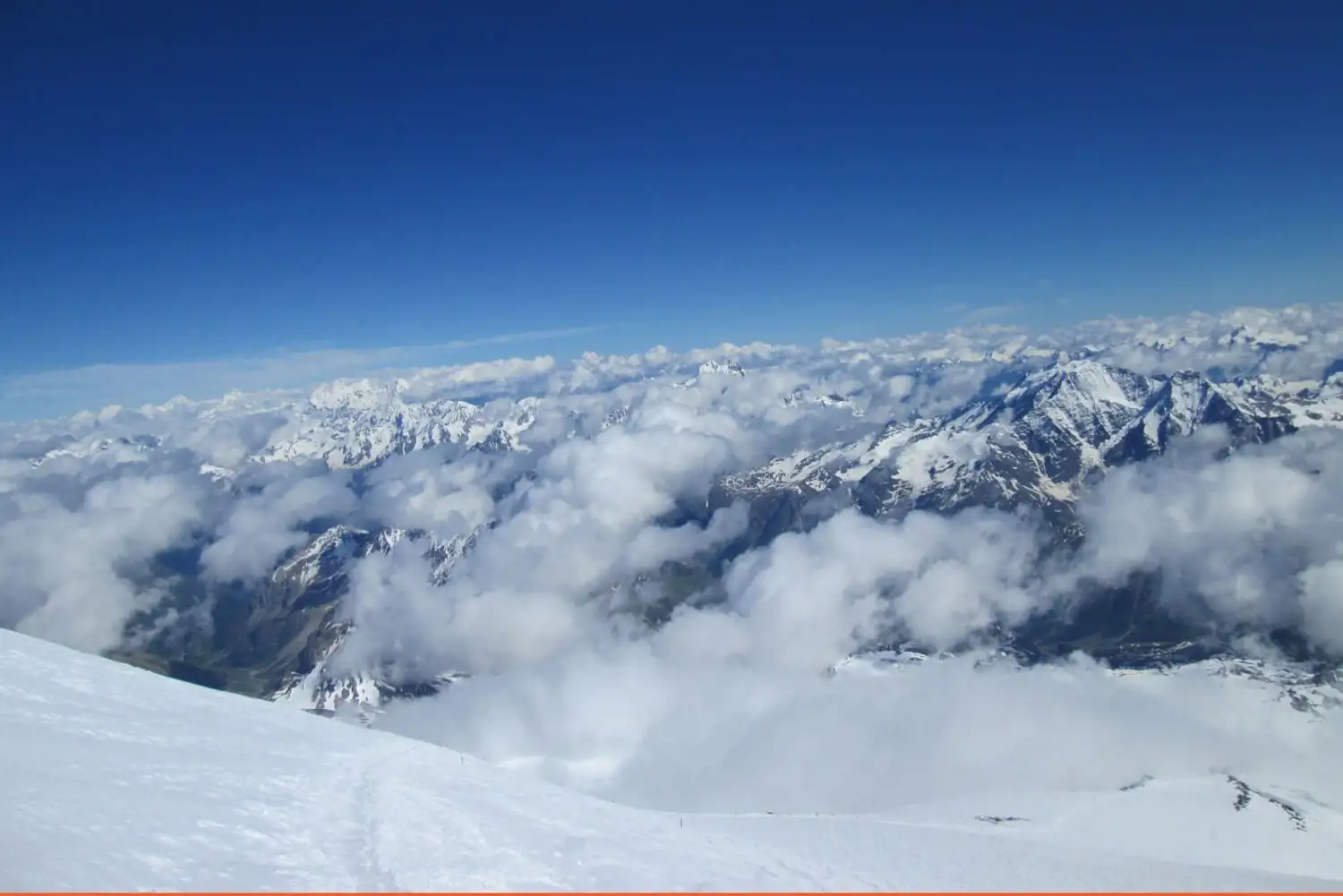 People were starting to droop. We were making breaks more often and getting headaches as a result of altitude sickness. The last hundred meters of elevation we were crossing two steps forward and one back through talus cones. We arrived at the mountain home after twelve hours of climbing.
Altitude sickness is every hardship you have above 2500 meters of altitude until proven otherwise. It's an effect of a fast increase in elevation to which organism can't adapt. Other less severe consequences are nausea, loss of appetite, insomnia, diarrhea, balance disorder, etc. More serious effects are edema of the brain and lungs. So, to avoid those hardships you have to drink a sufficient quantity of water (in our case it was 3-4 liters per day) and to have good acclimatization.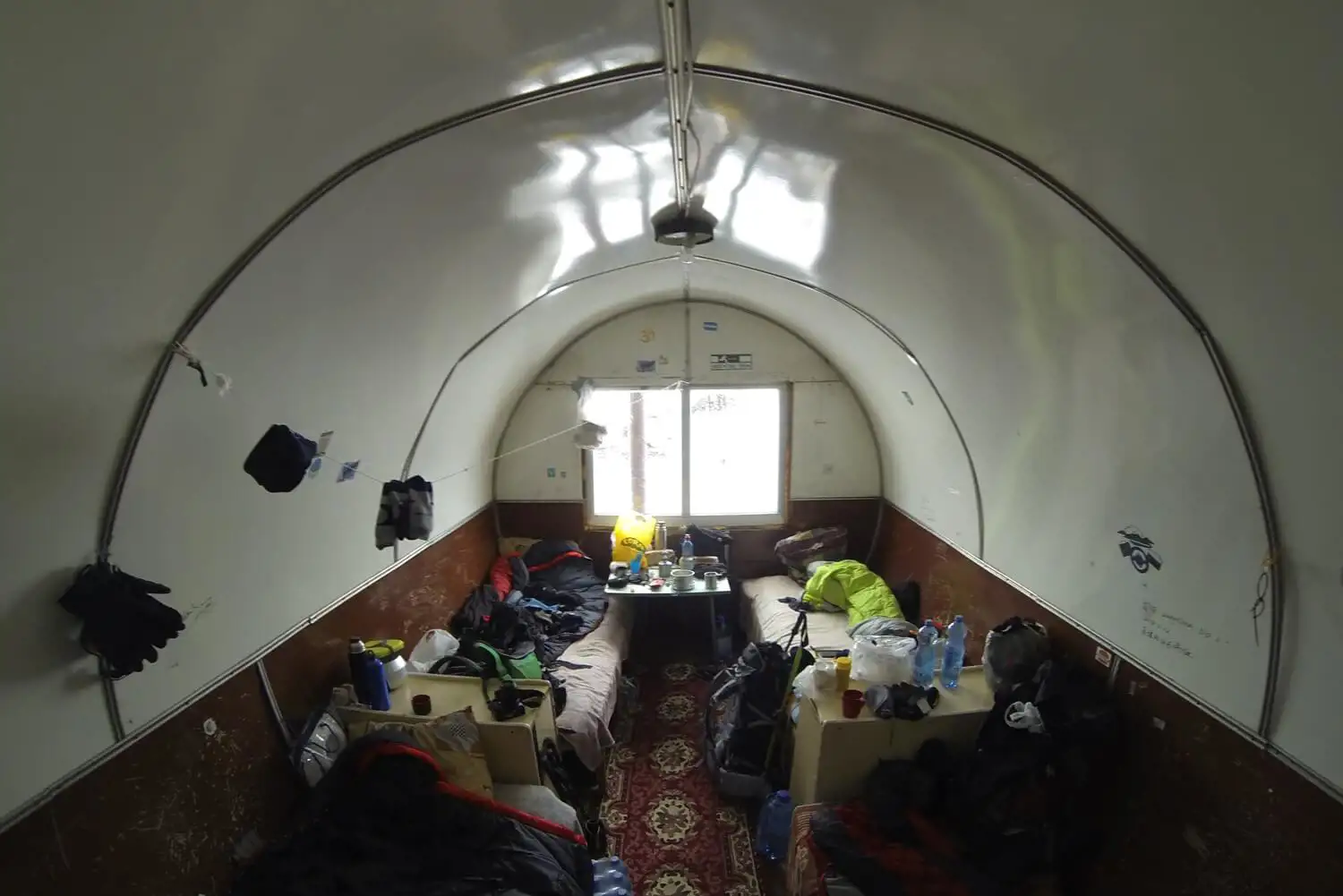 The next day we had to acclimatize to 3900 meters of altitude. The local guide was displeased with our compactness. So he asked our guides, how many of us are going to climb Kazbek? Our guides answered that we all were planning to climb. The discussion lasted for a few hours. Finally, they agreed that we could hire one more guide and that we could all go, but if anyone in the group starts to feel unwell that we all would have to return!
The next day, at 1am, we started climbing to Kazbek.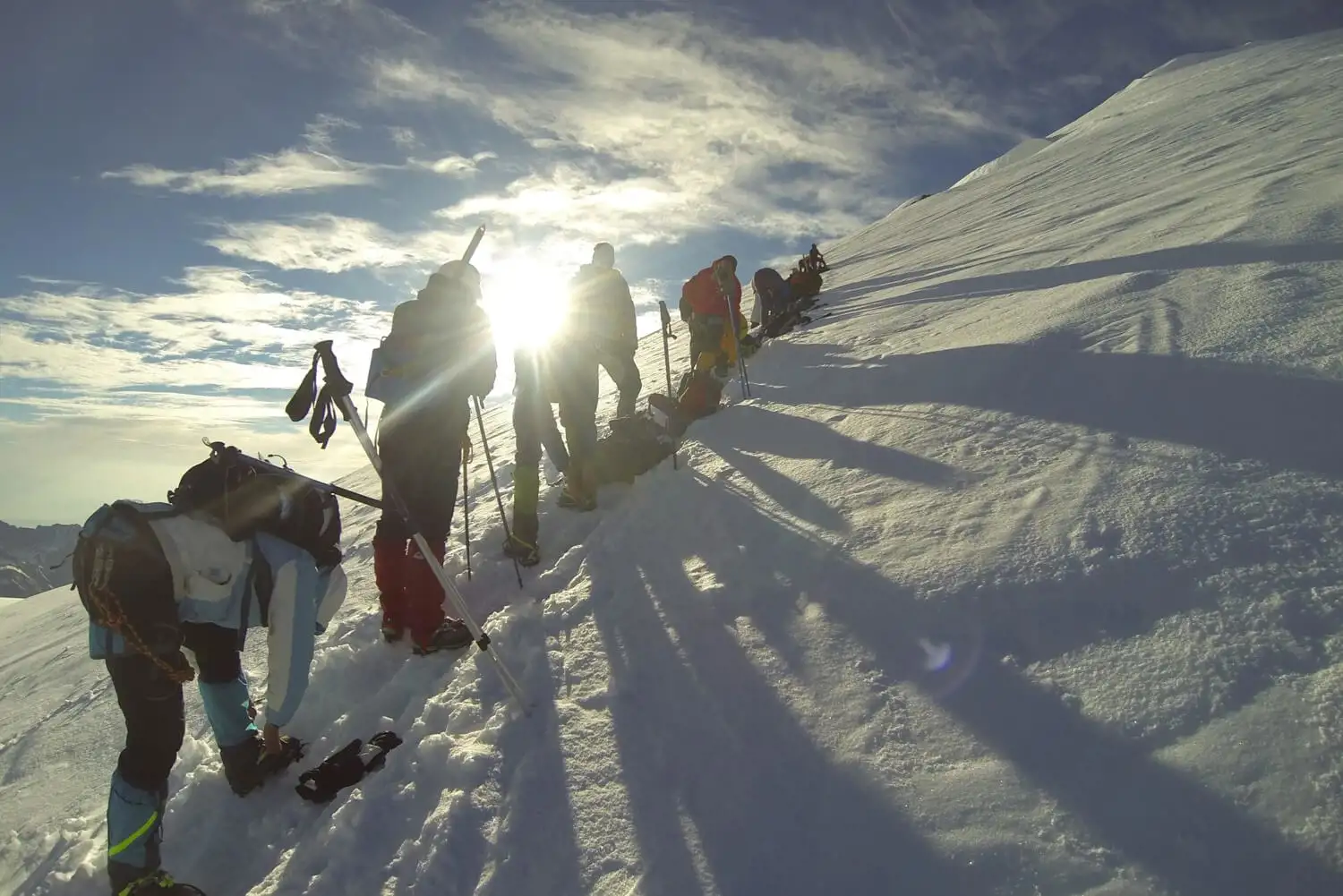 Glazing in the group had to be as rare and short as possible. Half-asleep, we were getting to 4000 meters of altitude and then it started to get cold. My fingers and toes were freezing even though I had three pairs of gloves. Apart from that, I had Thermal Underwear, Goro Tek's pants and jacket, polar, quilted jacket, cap, buff and expedition boots. Frostbites are a very common side effect on expeditions. In milder cases, they permanently damage the peripheral nerves, but in the worst cases, affected fingers have to be cut off.
Soon, the sun started to rise and it became warmer.
The outfield was becoming steeper so we had to put crampons and to use ice axes instead of walking sticks.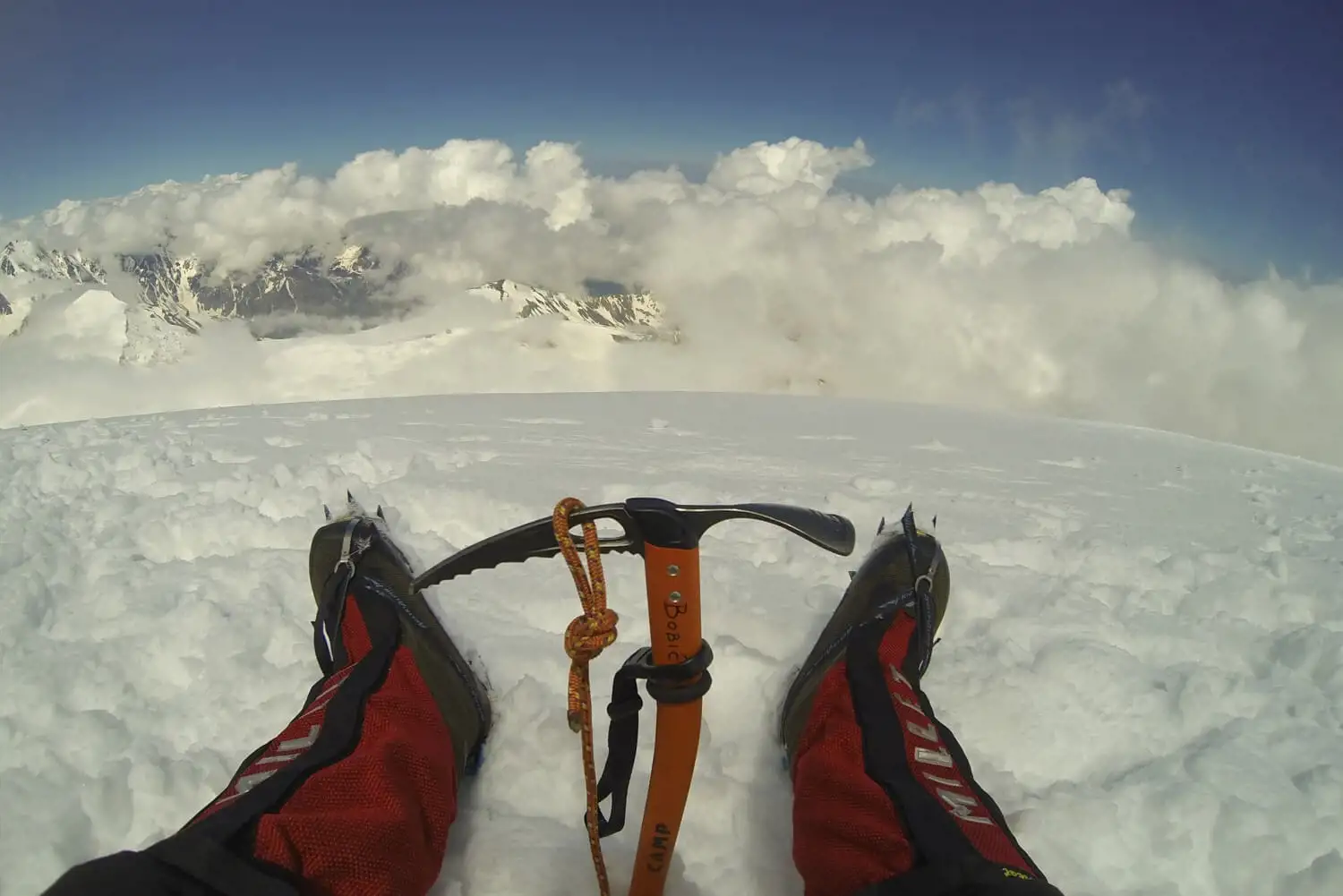 We were getting to 4500 meters of altitude. I started feeling a slight headache and I felt so tired that I had a feeling that if I stopped and closed my eyes, I wasn't going to be able to wake up. It's a fantastic way of dying. I never thought that it could be painless.  
It was difficult to breathe and we were moving very slow with often breaks. At the saddle (usually a place near the peak), the weather was fantastic.
We were 100 meters of altitude apart from the peak. It was quite steep so we had to make formations with three men in each. A formation is a group of a few people tied and connected by rope. In case that someone starts to fall down the other ones can stop him, but they have to be very quick and to take action within seconds.
My tiredness despaired because of the adrenaline and steeper ground.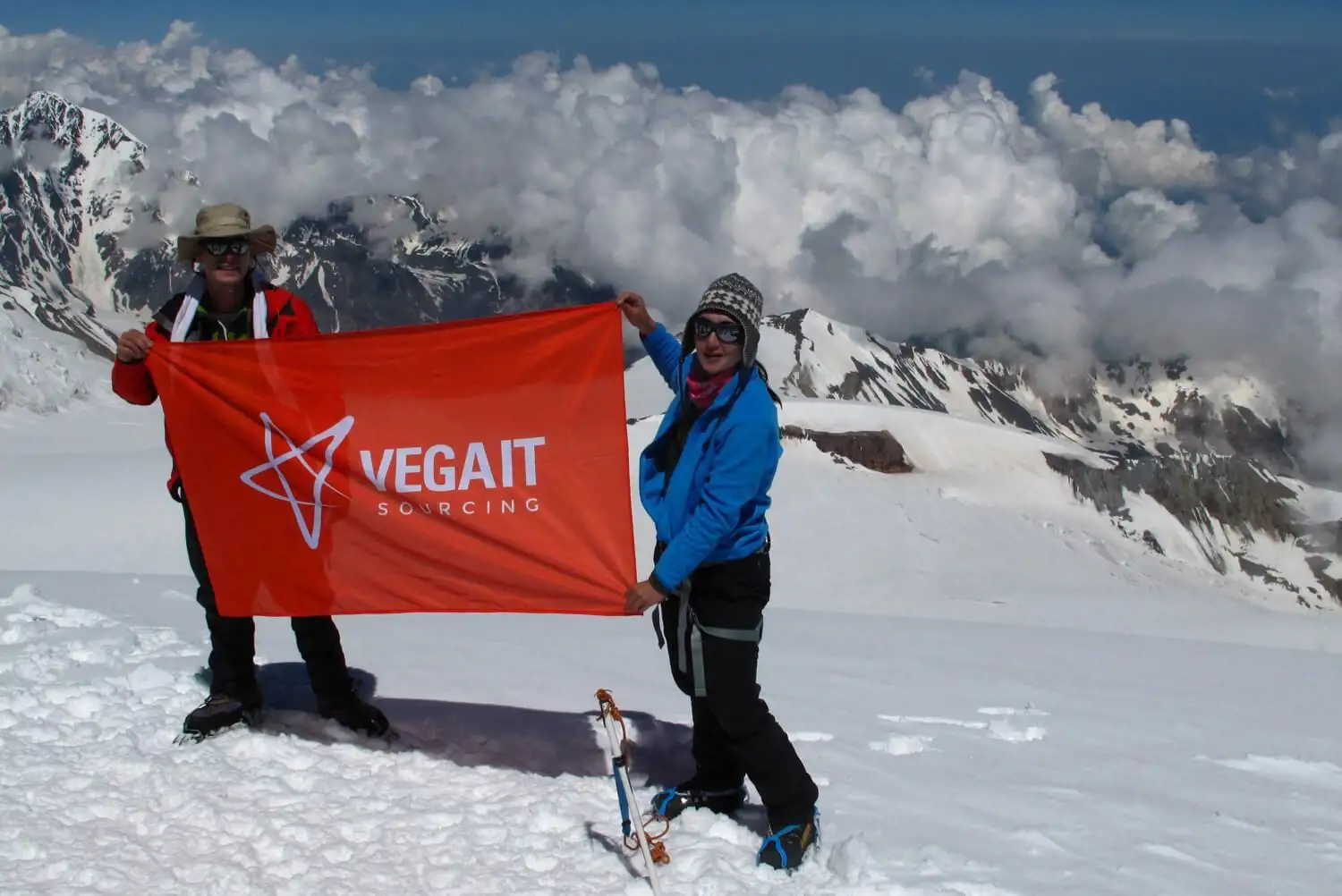 We rested at the peak for about an hour and started to go down.
One of us was feeling unwell because of altitude sickness and he was losing orientation. Climbing down lasted very long.
The critical moment was passing the cracks during the hottest part of the day, which could result in big cracks on the way, but it all went well. We could not believe how long was the road we had crossed during the night because during the day it was endless! After reaching the mountain home, we heard some Russians and assumed that the border was in function. We guessed right! The road was ready to take us to Elbrus!
The next day we climbed down to Kazbegi and straight from the mountain we continued to travel to Russia.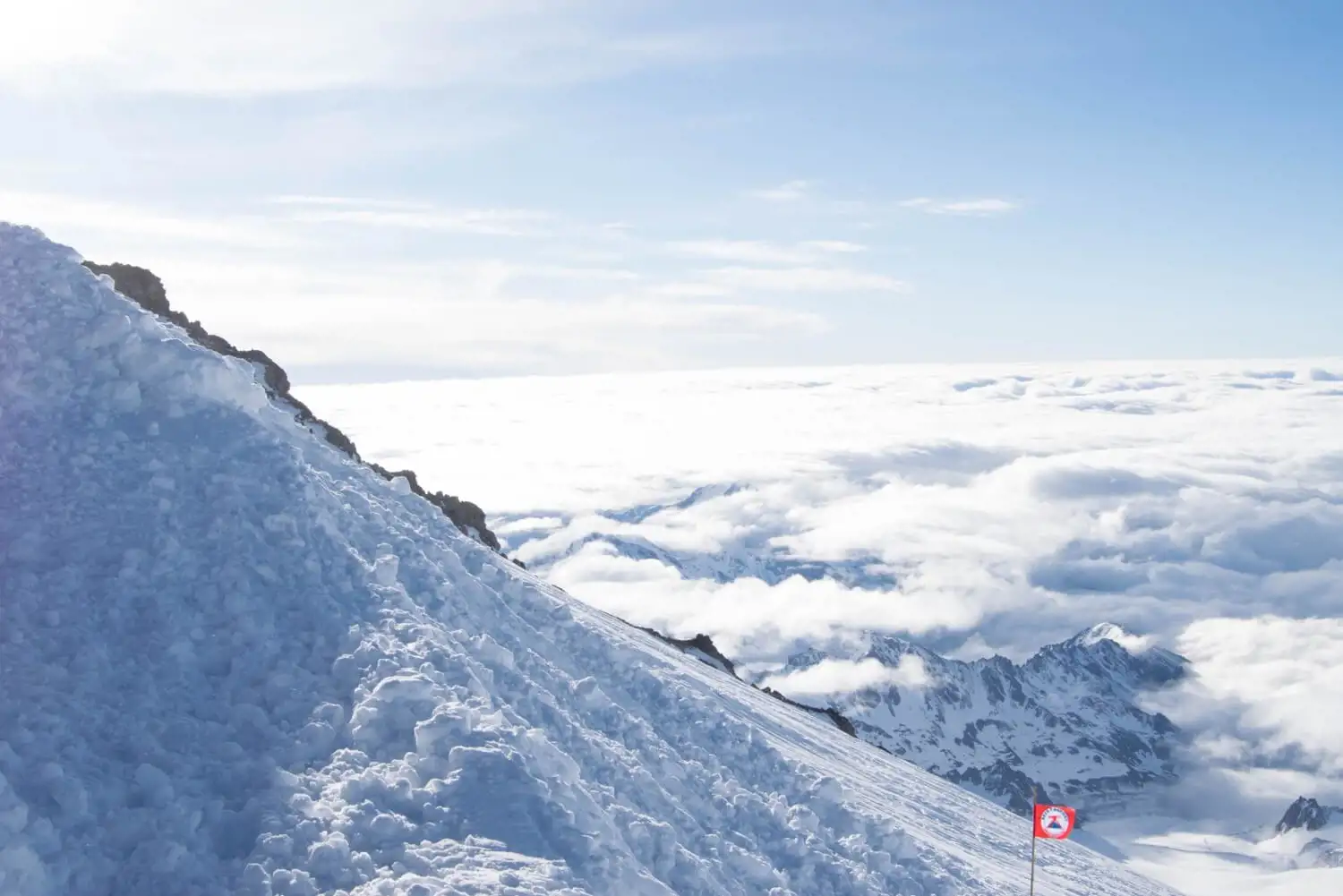 The morning was unbelievably beautiful and we had the clearest view of the East and West Elbrus. It looked like that they were very close, but there were at least twelve hours of exhausting climbing to them.
The day we acclimatized to 4200 meters of altitude we were located at the next camp, Pruitt.
At midnight, we started climbing to the Elbrus peak. We dressed like on Kazbek, only this time with crampons from the start. It was very cold, but at the elevation of 5000 meters the Sun started to rise and it was warmer, but still, we kept all of our clothes on. It was a very long way to the saddle, and and when we reached it the wind started to blow. I felt the same symptoms as on Kazbek, but this time with nausea. We left our backpackers at the saddle and continued to climb.
We were slipping on snow and it was so steep that the adrenaline kicked in, so all symptoms of altitude sickness went away and the desire for life kept our attention at a high level.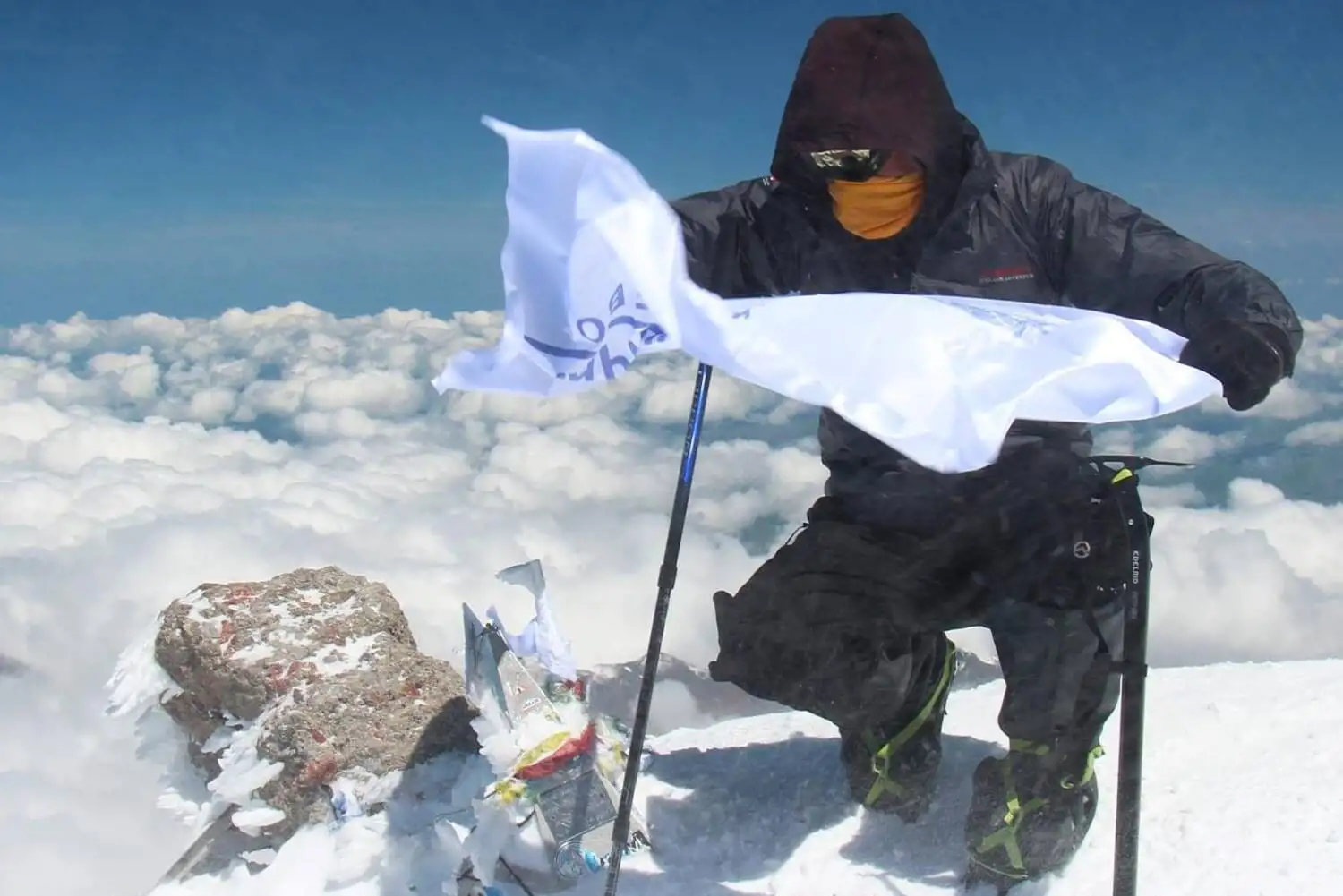 On the way down the views were beautiful, so my way down lasted very long. I would make four steps and then stop to imagine how would it be to have a bed with this view.
I have to say that, besides extreme conditions on the mountains where the human nature is changing, we came across many temptations but anyway we achieved great results of 92 % of people who climbed Elbrus and 96% of people who climbed Kazbek!
This journey has made me more open to other challenges and things; not to mention that I have lost 5kg (of burden).
You get to know many sides of nature, many new people but the most important thing is that you get to know yourself even better.