Life At Vega IT
EU Code Week 2017
Author: Maja Bozic
Date 12-Oct-2017
3 minutes to read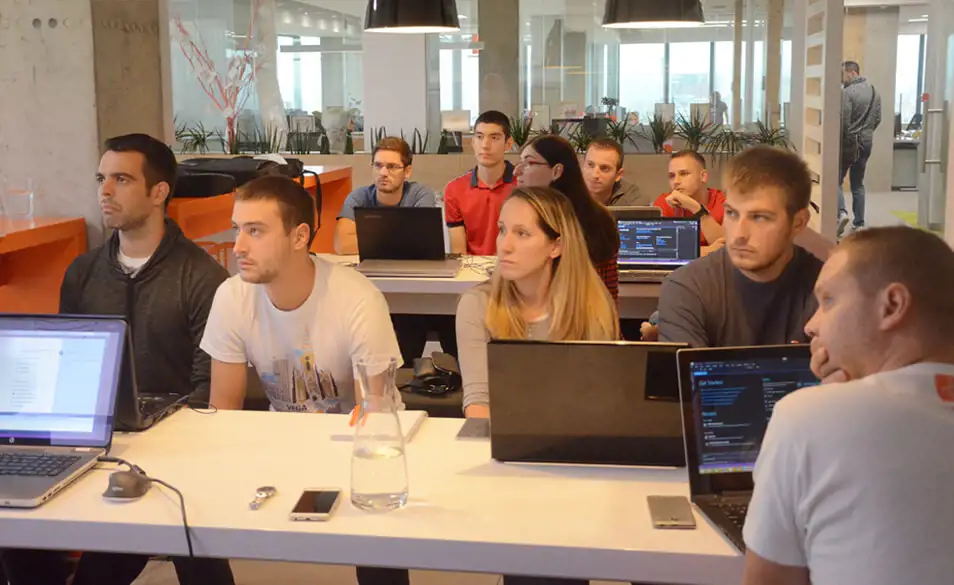 We live in a world that is affected by rapid advances in technology almost on a daily basis. Our everyday life has been affected with those changes, from the way we work, communicate, shop and think. In order to cope with these rapid changes and to make sense of the world around us, we need to not only develop our understanding of how technology works, but also develop skills and capabilities that will help us adapt to life in this new era.
Europe Code Week is a grassroots initiative that has been organized for a few years in a row now, with the intent of raising awareness about the importance of coding. The aim is to bring coding and digital literacy to everyone in a fun and engaging way.

We showed our support by organizing the events "Ask the experts 2015" and "Ask the experts 2016" for 2 years in a row. We have joined the EU code week again but this time in a different way. This year we are organizing a 12 week course with the expert and consultant Zoran Horvat, for our colleagues. Throughout the course they will learn more about unusual approaches to object-oriented programing in C#. The aim is to develop true designing skills, not polluted by imperative procedural thinking.

As a result we expect our colleagues to grow their understanding to such an extent that they will become capable of dismissing bad designs and come up with better ones in their everyday work.
We invite all IT companies to join us in this initiative and help us increase awareness about the importance of quality coding in Serbia. #codeEU #coding #LifeAtVegaIT