Life At Vega IT
Employee of the month - October 2015
Maja Bozic
Categories: Colleague of the month
Date 07-Nov-2015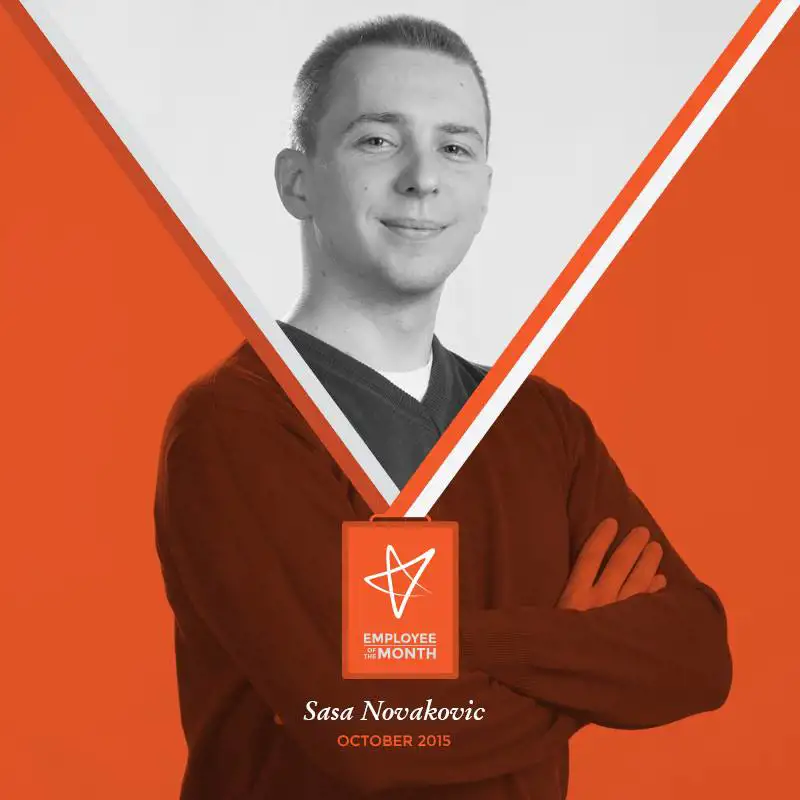 At Vega IT company every one of us can nominate a colleague as "Employee of the month", at any time. It is enough to write a single sentence stating why you're nominating that person. Anonymous online voting is organized at the end of each month. Our Employee of the month in October was Sasa Novakovic, and this is the reason why:
"Apart from all the work he had to do that day, he came to my office several times, on his own initiative, and helped with solving a problem which was not actually up to us - but to the settings on a client's server. Although this deployment (which lasted until late) was quite important to the clients - they reconciled with the fact that they would not have the site ready before morning - until Saša sat in front of my computer :-) The clients were very pleased."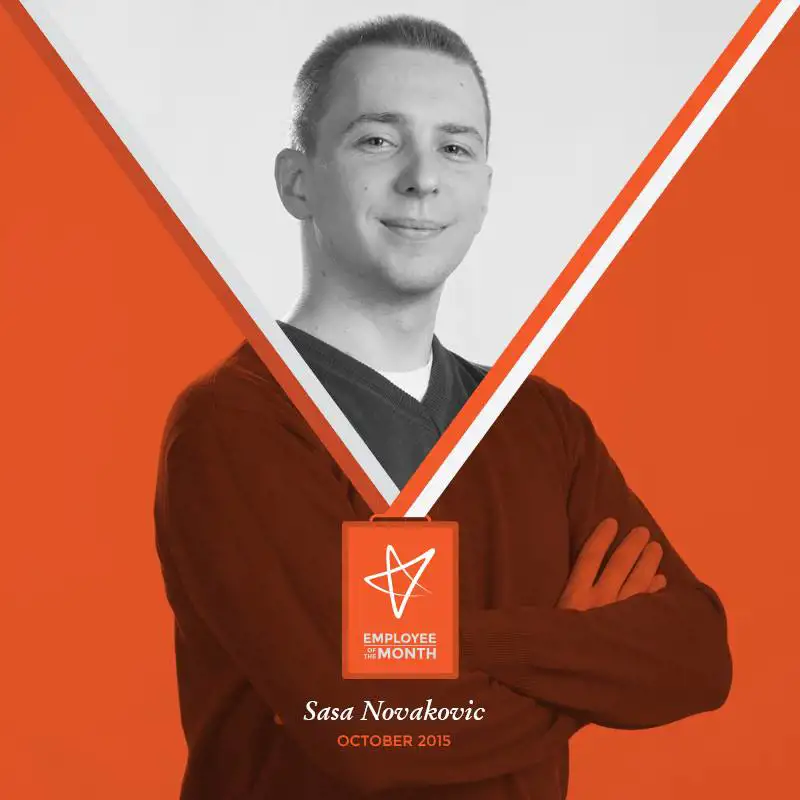 Employee of the month - October 2015
Meet our colleague Sasa Novakovic
Sasa leads with the attitude that there is no obstacle that cannot be overcome. He brings focus, positivity, and half the solution to any problem he encounters.
He generally specializes in Microsoft technologies, with particular interests in projects deployed with Umbraco CMS and EPiServer CMS.
As a closet scholar in ancient history and mythology, his minor obsession with strategy games and astrology has inspired him to develop theories that some might consider conspiratorial…but don't tell anyone.