Life At Vega IT
Employee of the month - April 2016
Maja Bozic
Categories: Colleague of the month
Date 05-May-2016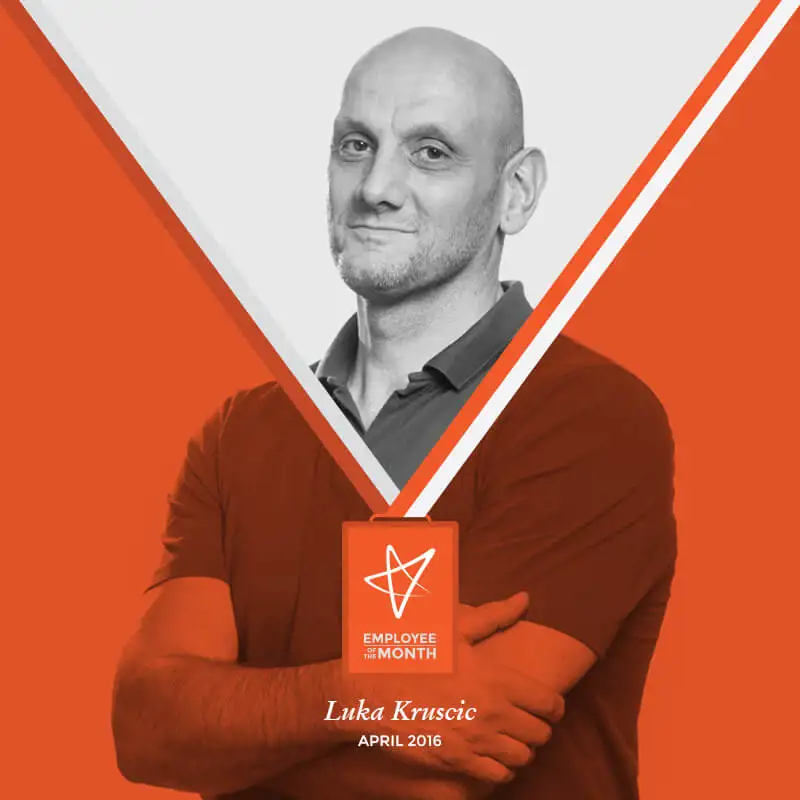 At Vega IT every one of us can nominate a colleague as "Employee of the month", at any time. It is enough to write a single sentence stating why you're nominating that person. Anonymous online voting is organized at the end of each month. Our Employee of the month in April was our colleague Luka kruščić, and this is the reason why:
First nomination:
Ever since he became a part of the team and my closest associate, Luka shows incredible desire for understanding the problem domain and teamwork on a daily basis. His knowledge and long experience of working in large companies is priceless in everyday communication.
When he noticed that I have recently been overburdened with tasks, during a status meeting he suggested to the project managers to take over some of my responsibilities. He did not ask for any easy tasks and did not impose any conditions.
Also, during the current month, Luka has often offered to participate or watch me solve certain tasks, showing real team spirit and making development an easy and fun experience.

Second nomination:
January 20, 2016. A man with 20 years' experience who has lived outside Serbia for the last 15-20 years joined our team. All of us wondered how he would handle the project, whether he was tired of programming, how much energy was left in him after 20 years of various projects and whether his mentality would match ours.
However, in the first few days, he showed exceptional motivation, desire to work, desire to enter the project domain as soon as possible. He proposed solutions, wanted to get to know every part, wanted to give his maximum contribution. Soon afterwards he realized the situation within the project, met other people and accordingly built his attitude and relations towards work and colleagues. We soon realized that he was a cheerful person who likes to joke and often laughs to tears. We also understand that he has plenty of experience and has gone through hundreds of different situations, worked with all kinds of people and every day tries to convey some of these experiences. He overcomes obstacles and enters the project domain extremely quickly, which is not easy at all. His communication with others is at an excellent level, both with team members and with clients.
His additional skills are quick hands, which can be seen while playing table football, where he would actually show even greater speed if he didn't have tennis elbow condition :) also, everybody knowing him knows that he does not go anywhere without ginger :)
It is our pleasure to have him in our team and work with him!
Let this nomination be the result of his work with us over the past few months and I believe that he deserves it without a doubt. I'm sure this will remain so in the future as well!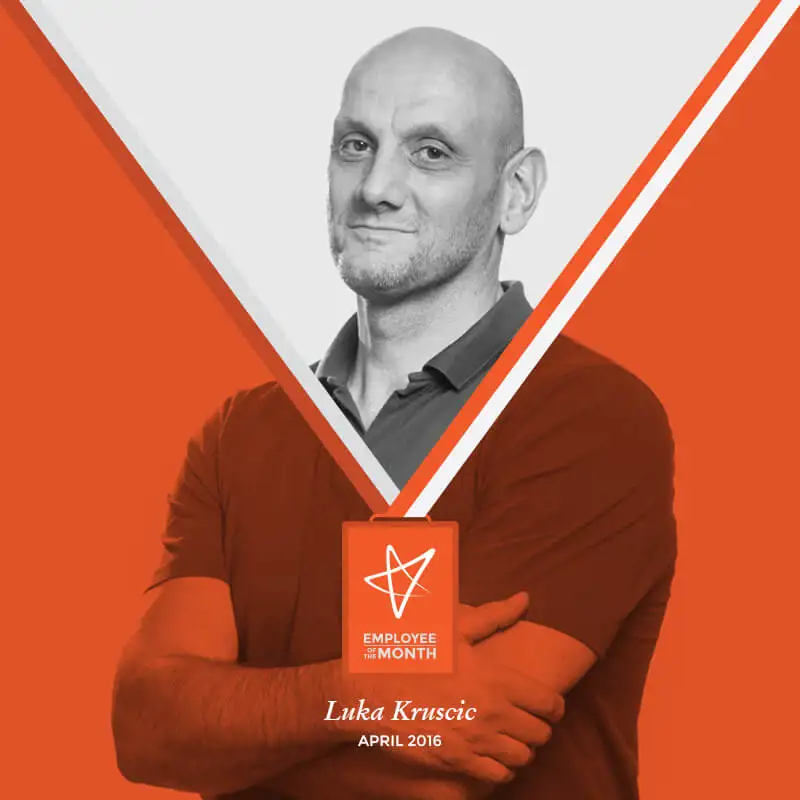 Luka Kruscic - Colleague of the month, April 2016.
Meet Luka Kruscic
Following a series of fortunate events, Luka found himself with the career of a computer scientist.  
He's one of Vega IT's Sitecore Certified Developers, and takes the pragmatic approach that to develop elegant and superfunctional software a programmer should be proficient at operating from the front-end, the back-end, and all the little-ends between.
He's taken a liking to coding from the superfunctional paradigm suite: JavaScript, Haskell, Scala, and Ruby…just to name a few.
Luka embodies one of Vega IT's great truths - the idea that obstacles are as much opportunities as they are problems to solve.