Life At Vega IT
Craft Conference 2017 Experience
Nikola Zivkovic
Categories: Life At Vega IT
Date 03-May-2017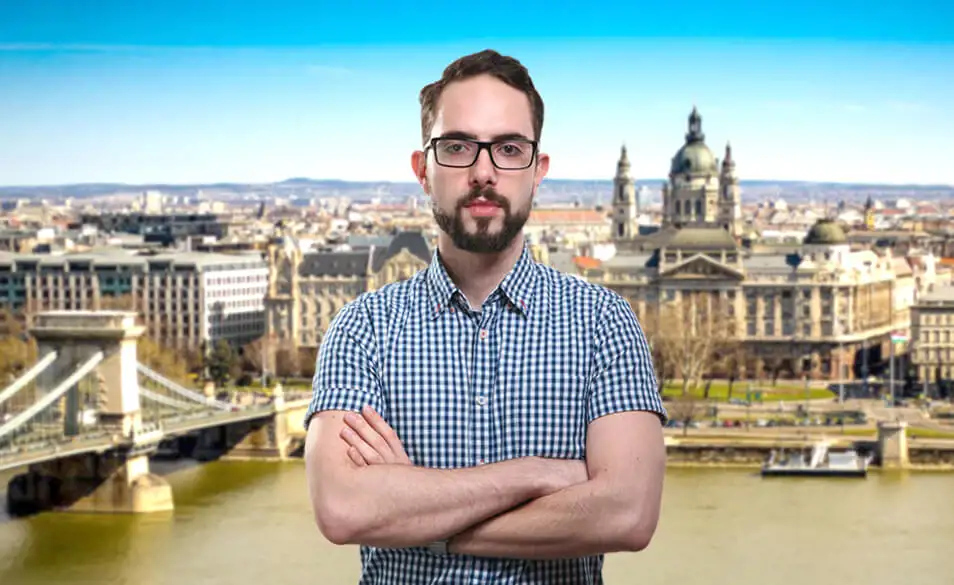 Over the years, it seems as though the job description of a regular software developer has shifted. We are not just writing code in dark rooms, but are also estimating tasks, talking to the clients, and in general, have much more influence on business than we had, let's say ten years ago. Apart from technical skills, regular software developer now needs to have a wide range of skills in many different areas. It seems that software craftsmanship is one of the best tools that we can apply in order to follow the industry trends. For a number of years Craft Conference has been one of the cutting edge conferences in the world of software craftsmanship. In the past, great speakers, such as Sandro Mancuso, Martin Fowler and Dan North, shared their ideas, knowledge and practices in the heart of Budapest. This year's conference took place in Hungarian Railway History Park, on the 27-28. of April.

Venue
The Hungarian Railway History Park is a wonderfully peculiar location for this kind of event. Covering more than seventy thousand square meters, the park has more than a hundred showpieces, including more than fifty locomotives of the Hungarian State Railways, ranging from steam engines to electric engines, out of which some are still operational. Taking a ride on the miniature train and seeing one of the railcars that were part of famous Orient Express are real treats. Witnessing the contrast between these old things and modern technology is certainly a unique experience, but also great motivation and a great metaphor. It seems that great craftsmanship lasts forever.
Lectures
Over the two days of the conference, there were more than 60 talks, workshops, and meet-ups on 6 conference stages. Some great ideas and practices were shared, covering processes, technologies as well as trends that every software craftsman should know. It seems that microservices (whoo!) are still one of the main buzzwords, but we could also see the rise of a new trend – serverless. Out of all great talks, there were three that made the biggest impression on me.
Woody Zuill: Mob Programming
Woody Zuill has more than 30 years of experience in the industry. He is also the founder of Mob Programming, the methodology in which the whole team works on one computer. Yes, it sounds crazy, but it seems that this really worked for his team. Revealing the real power of Agile Manifesto and positive thinking, Mr. Zuill presented how his team shaped the best process for them. Probably the biggest idea behind this lecture is that if you create an environment in which you can make great software, you will make great software. Follow Woody Zuill on Twitter, and read more about Mob Programming. Watch the whole talk here.
Katherine Kirk: The danger of team safety
There has been a lot of talk about team safety in the community over the past couple of years. There were a few talks covering this topic on the conference itself. However, Ms. Kirk's talk was different than most of the things we have heard so far. She shares a different view on the topic and explores its side effects. Utilizing eastern and western thinking models, she walked us through dangers and traps of this concept. As every software craftsman has the obligation of keeping their technical skills sharp, regardless of the company for which they are working, the same principle applies to EQ and emotional safety. This is the most important message of this talk. Follow Katherine Kirk on Twitter. Watch the whole talk here. 
Uwe Friedrichsen: Resilient functional service design
In the brave new world of distributed systems and microservices (whoo!), Uwe Friedrichsen lead us through things we have to remember, and more importantly things we need to forget if we want to make resilient systems. Focusing on differences of these systems from the traditional ones, Mr. Friedrichsen shares some interesting ideas about architecture and design, and shares a few solutions for problems we might encounter. Follow Uwe Friedrichsen on Twitter, and Tumblr. Watch the whole talk here.
Conclusion
The Craft Conference is certainly a wonderful experience. It is fantastic to see so many great minds, share and discuss ideas and knowledge. The original venue definitely adds to the wow factor. Visiting this conference is a must for any serious software craftsman.