Life At Vega IT
Colleague of the month - July 2016
Author: Maja Bozic
Categories: Colleague of the month
Date 05-Aug-2016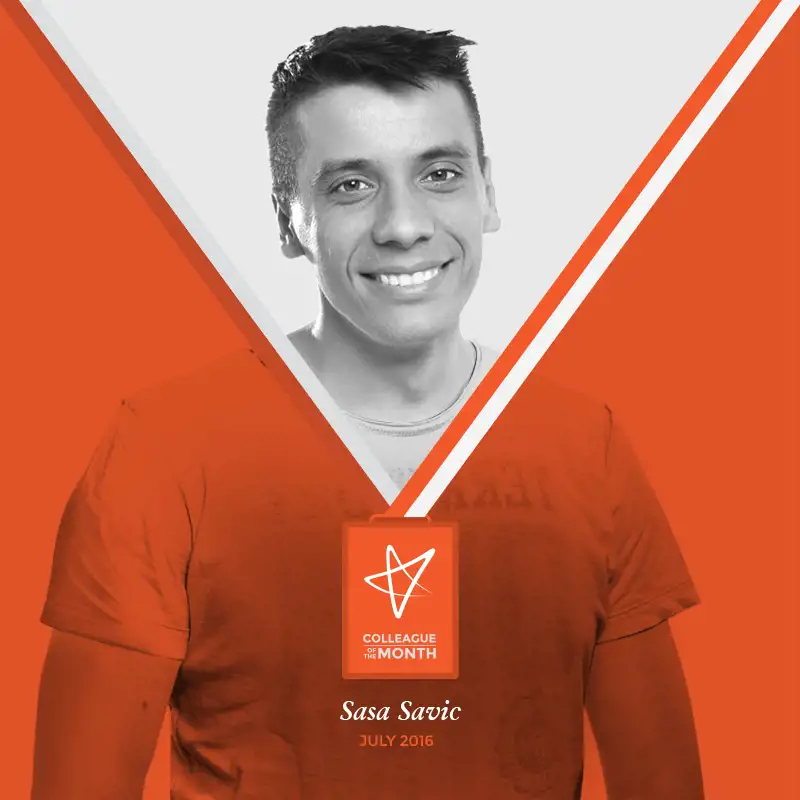 At Vega IT every one of us can nominate a colleague as a "Colleague of the month", at any time. It is enough to write a single sentence stating why you're nominating that person. Anonymous online voting is organized at the end of each month. Our "Colleague of the month" in July was Sasa Savic, and this is the reason why:
"I think Saša is very hard-working, responsible and dedicated to work he is engaged in. He constantly works on his improvement and nothing seems to be difficult for him. I was thrilled earlier this month when he expressed his wish to help me in the preparation of client documentation and he did so in a remarkable way. The clients sent their compliments and subsequently expressed their desire to obtain a similar document for each further website. I believe that Saša greatly contributes to the quality of websites delivered by Vega IT.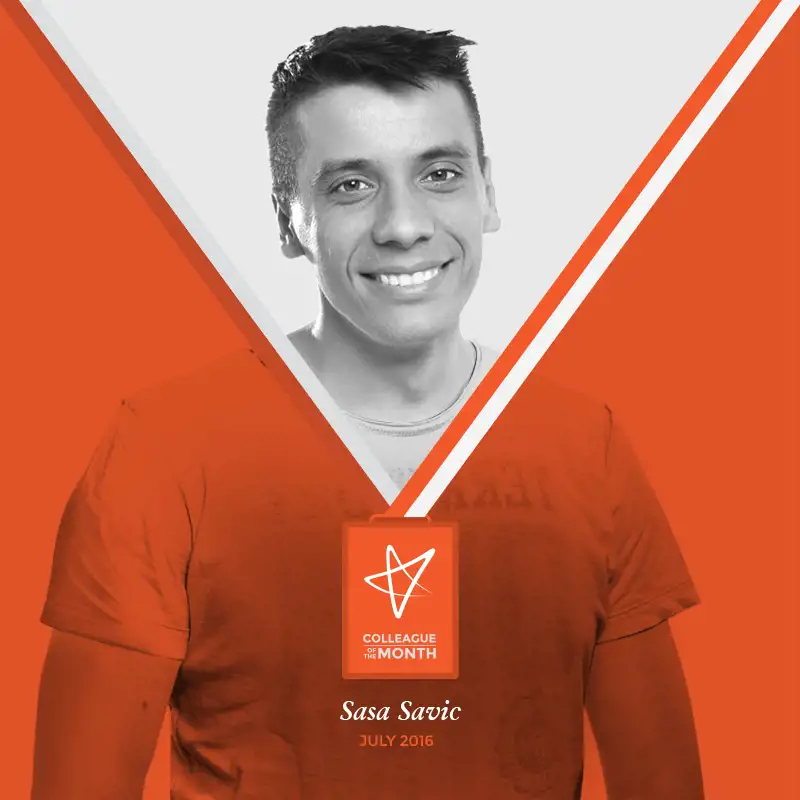 Employee of the month - July 2016
Meet Saša Savić
QA tester
Like the best Quality Assurance Engineers, Saša's focus is as much on lifestyle as it is on professional office time focus. It's about who you bring to the desk, the state of mind applied to the product at hand. Are the hands and the mind working together? Is there the elusive synthesis? Is there synergy?
Saša says yes, I am the synergy.
He loves history passionately. Geography. All of the humanities and sciences equally. The psychology of politics, and what makes this whole wonderful and wrapped up world go round. What is competition except an ongoing challenge for quality assurance?
And he asks, how can you assure quality if you the engineer are not in fact assured for quality?
If you want to find him, go to his gym, or his desk, or ask him for a bike ride around the city, or the Internet.
Sasa has earned the Bachelor of Science degree.