Life At Vega IT
CEO Mentorship: It's Time To Start Mentoring
Tijana Popov
Categories: Internal, workers, worker success, News
Date 28-May-2020
2 minutes to read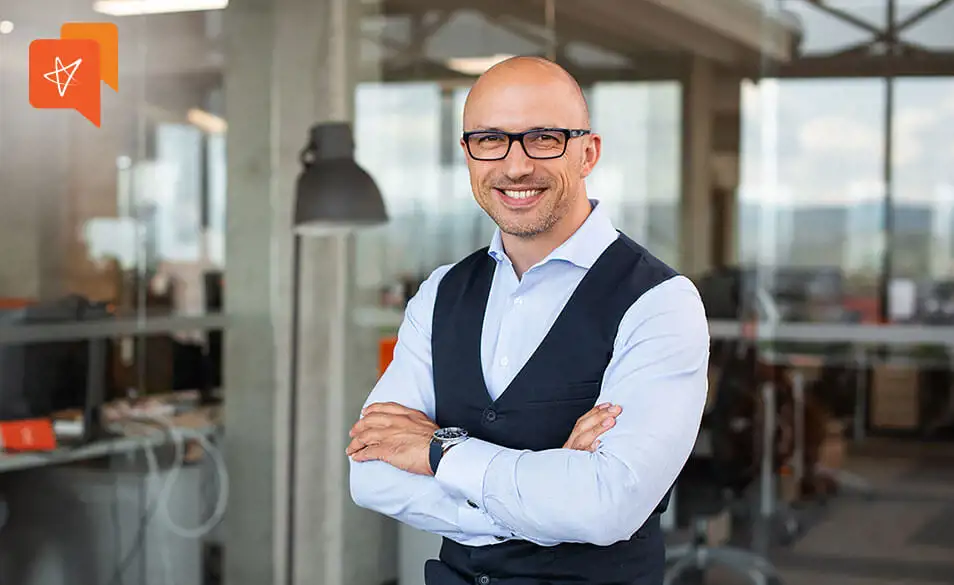 It's official! We have chosen the mentees who will participate in the CEO Mentorship program with our CEO Saša Popović.
When we started this campaign at the beginning of May, we believed that we would receive a few applications from people who want to be mentored by Saša. But, we weren't ready for such a great number of applicants who contacted us, submitted their applications and shared their stories with us.

Saša Popović, CEO of Vega IT.
We want to say a big thank you to everyone who stepped out of their comfort zone to advance their professional skills further and become more successful entrepreneurs!
Meet Saša's Mentees
The initial idea of the CEO Mentorship campaign was that Saša chooses one candidate with whom he will have regular mentoring sessions in the next six months.
After receiving many interesting applications, we have realised that we will need to rethink this decision and give this opportunity to more than one candidate. ;-)
So, how many mentees will Saša have? Three in total: Đorđe, Luka and Ivan.
Đorđe and Luka will start the CEO Mentoring program in June, and Ivan will begin working with Saša in September.
We have asked Đorđe and Luka why they have decided to grab this opportunity.
Đorđe Avramov, CEO of Mad Duck Code:
The decision to apply for Vega IT's CEO Mentorship was the only sensible thing to do considering my future professional development plans. An opportunity to work and learn from one of the most successful CEOs in Serbia's IT industry, Mr Saša Popović is a one-time chance. After doing some analyses, I could only find significant benefits for me and my company. Time will tell, but I believe that all C-level professionals should nourish this trend and that many other IT companies will embrace this practice.
Luka Ćurčić, CEO of Marble IT:
I love to learn and grow, both professionally and personally, and I use all the means available for that. I've found that I have learned the most important lessons in my career through practical work. But I've also realised that the shortcut to learning from my own experience is to learn from other people's examples. And this is why I applied for a unique opportunity to be mentored by Saša. As I'm in the early stages of my entrepreneurship career, and I'm running a company similar to Vega IT. I believe I can learn a lot of valuable lessons from Saša's experience he has gained over the years.
The Next Steps
The first sessions are already planned for the next couple of weeks, and we can't wait to see what impact CEO Mentorship program will have on Saša, Đorđe and Luka.
In a few months, we will speak to all the participants to learn more about their own experience and view of the program. ;-)
The founders of the company Vega IT believe that, besides education, promotion and the development of entrepreneurship in Serbia is the most important thing for the prosperity of our country.
Also, they think that it is not enough to work on the development and focus on the success of their own company. They believe that there should be many more other successful companies which offer services and sell their own products to increase the standard of living in the country we live in.
If you are a like-minded CEO, we encourage you to do something similar for other young entrepreneurs in Serbia. ;-)