Life At Vega IT
Ask the experts event 2016
Maja Bozic
Categories: Events
Date 18-Oct-2016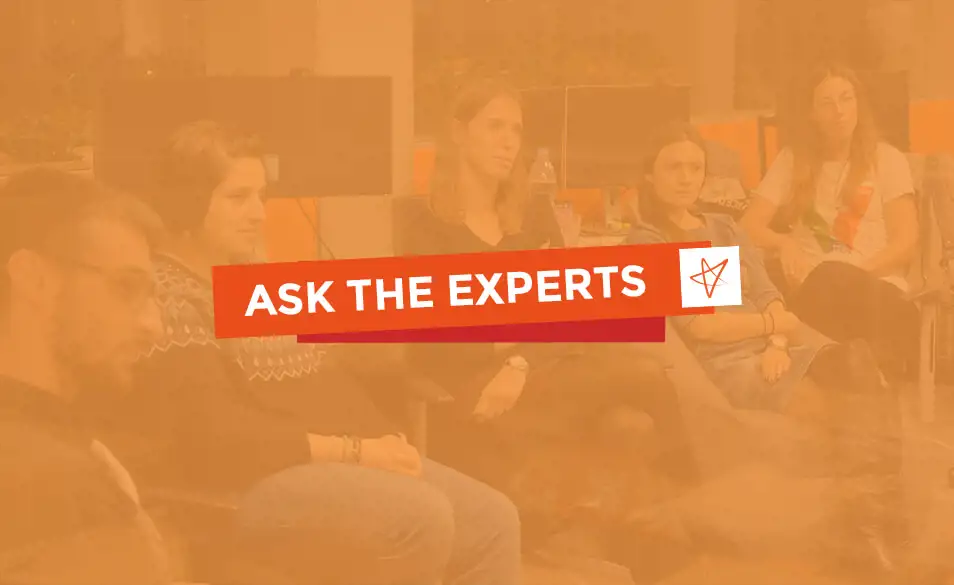 Organizing the "Ask the experts" event for the second time was Vega IT's highlight of the European Code Week 2016, also known as "EU Code Week". On this occasion, we gathered professionals in the field of web development, front-end development, testing, Project Management and HR.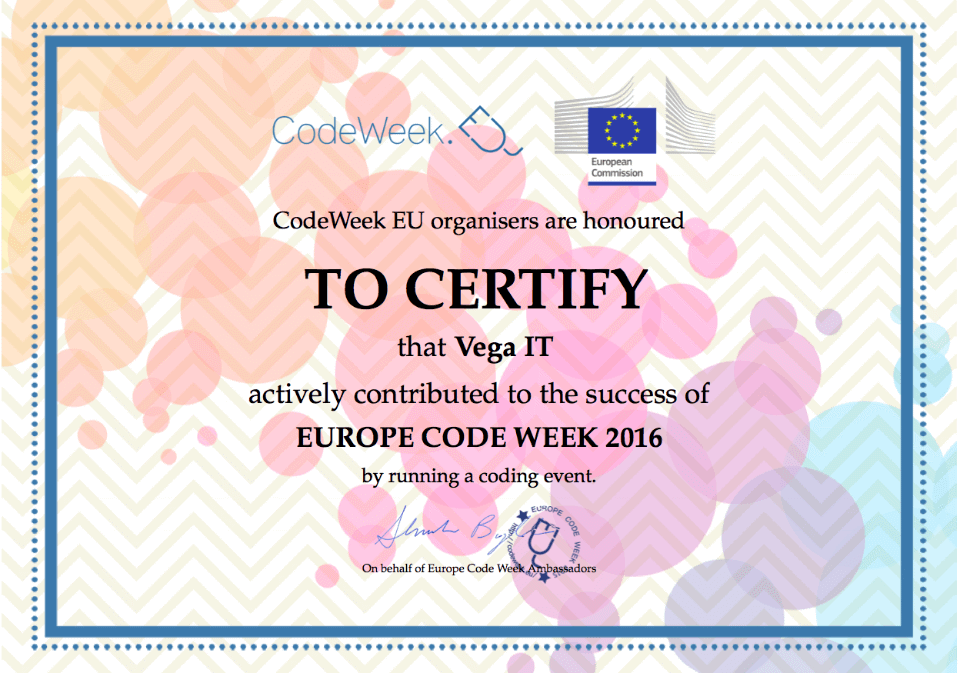 We must say that we are very pleased with the turnout of people, since we were visited by about 70 people who wanted to hear more and discuss about how to leave a lasting impression, but also about programming, project management, development and testing of applications. 
Future young IT engineers, but also those who simply love the "IT world", had the opportunity to learn about how to go from a zero to a hero front-end developer and many other topics as well, from a Senior Front-End Developer Slađana Miljanović and her colleague Tijana Basić.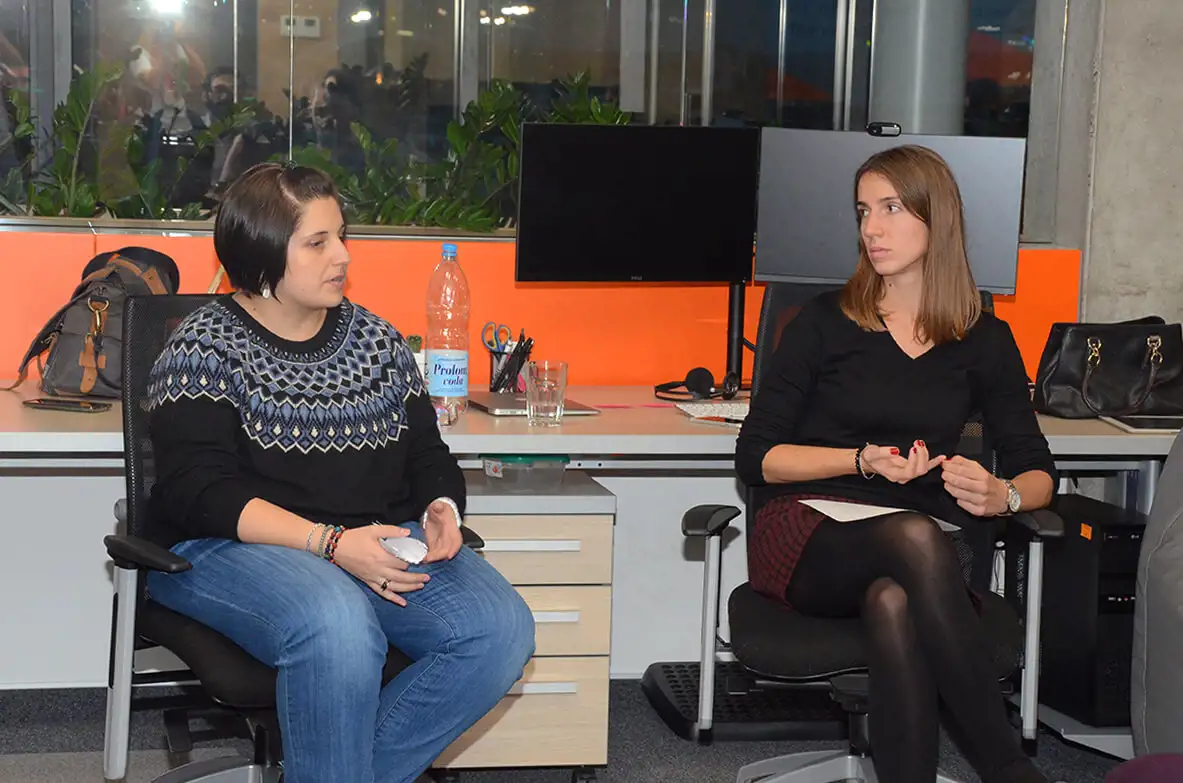 Maja Nedučić, our Human Value Manager discussed with her group about how to leave a lasting impression during the interview. They concluded that job interview is a skill that can be learned!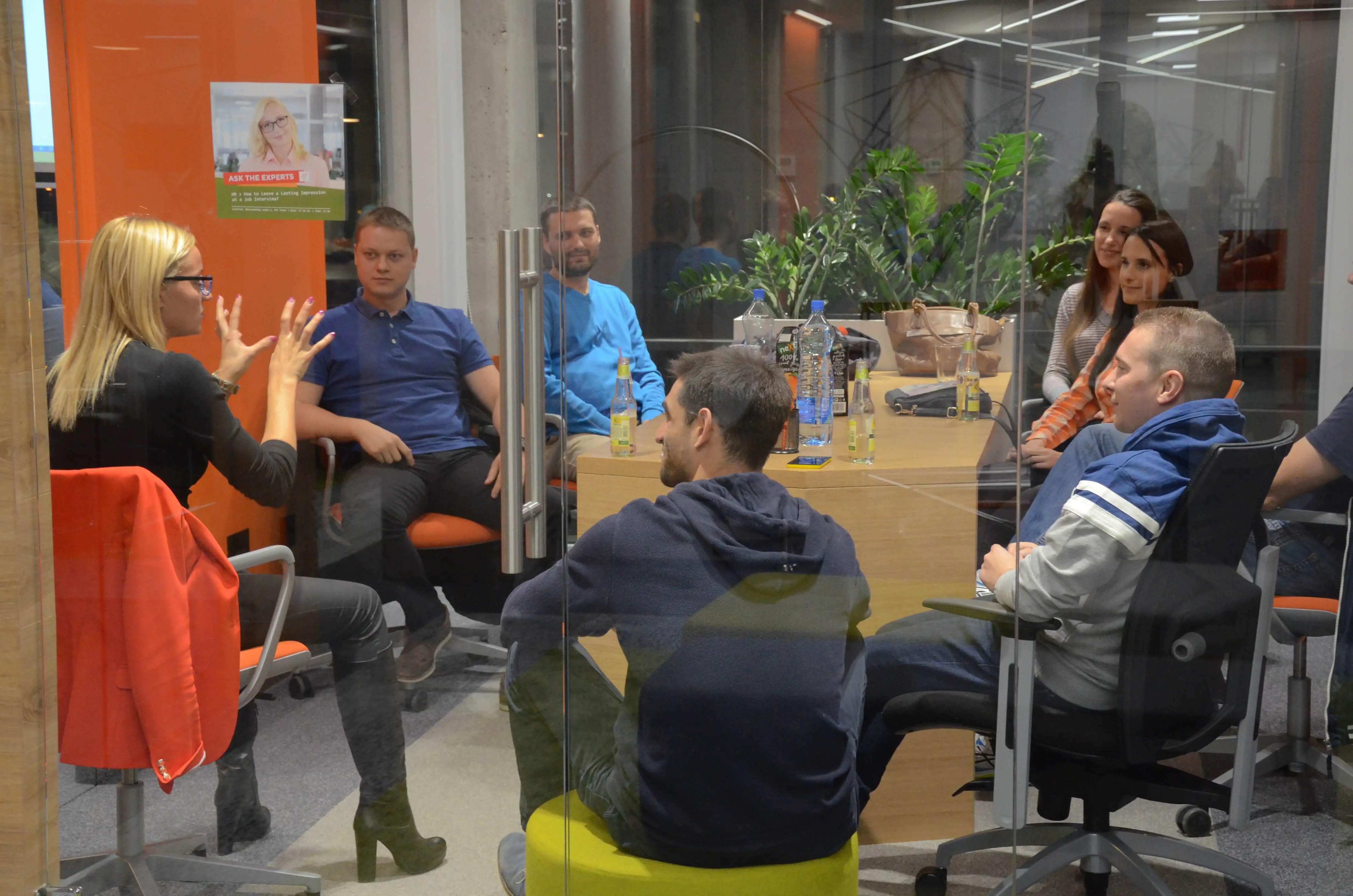 Andrea Jerinić and Miroslav Marić held a mini-lecture together about pretty test cases.
"Given the fact that we have had very positive feedback from participants in our discussions, I am very satisfied. There were people who have no practical experience in testing, those with some experience and those with a lot of experience, so we all managed to exchange opinions, heard different views, agreed on some issues ... I believe that they also learned something from our experience. This year we used a different approach than the previous, we gave concrete topics: How to write a good test case, how to prepare all necessary informations so anybody can execute it, maintain it and etc." - said Andrea. 
Our Experts sharing knowledge
Our colleague Marija, Project Manager held a discussion about whether project managers need to have technical knowledge. At the end of discussion, the answer was yes. In big development teams, it is much better and easier if the project manager has a technical knowledge.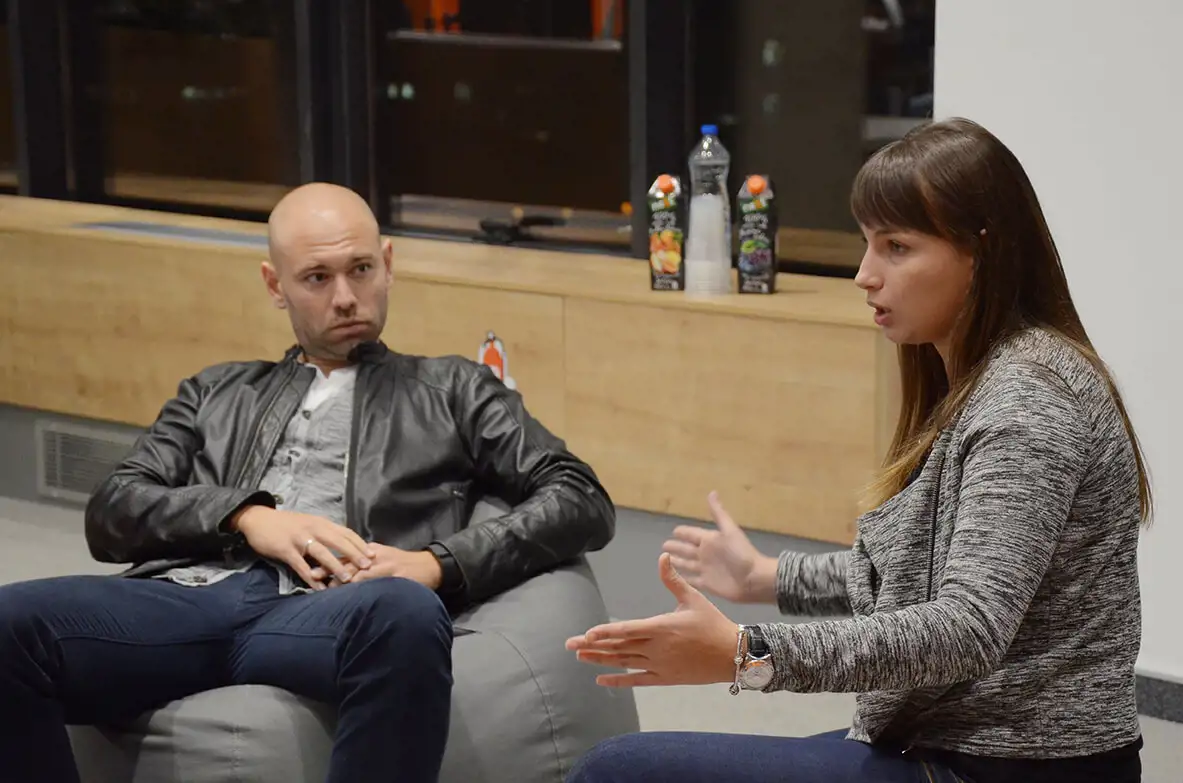 Colleagues who are engaged in software development, Ivan Nemeš and Srdjan Poznic covered a large number of topics, while the focus of interest of participants in the discussion was how to become an expert.
"In order to become an expert, it is necessary to have good technical background in programming languages, tools, environments that are used, as well as patterns and principles used for architecture development. All of this is acquired through years of work, which means that experience is of the utmost importance" - concluded Nemeš
"You need to develop good Soft skills as well in order to become an expert" - concluded Srđan
We had a great time yesterday at our knowledge sharing discussions. The best part was after 8pm when we all gathered at the cafeteria and continued our discussions with some drinks and food.
To stay up to date, follow what's happening at our website, as well as Facebook, Twitter,  LinkedIn and Google+ pages, where all the news will be published in a timely manner.