Corporate Social Responsibility
Charity IT Relay Race 2017
Maja Bozic
Categories: Corporate Social Responsibility
Date 13-Mar-2017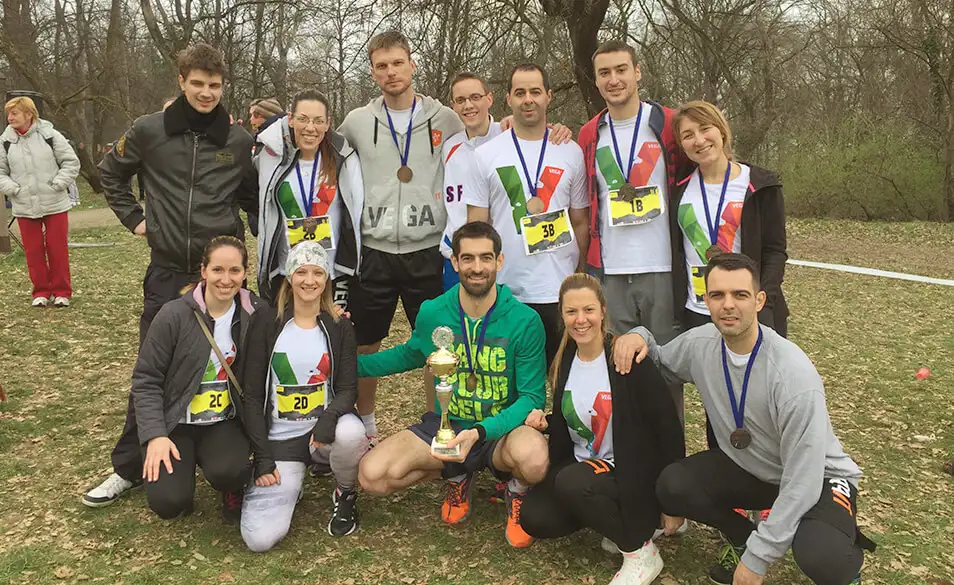 "A company is strong as the community it supports"
We are so excited because we have successfully organized one more Charity IT Relay Race.
It all started last year when we heard about this charity event, "The race for children's smile" and we decided to support the event and organize the Charity IT relay race - 4 x 1100m.
This year we set up a new goal to bring more people and to make this race more challenging.
We invited all IT companies from Novi Sad and Belgrade to participate in this event and 23 IT companies decided to support the event and join the race.  
A big thanks to RT-RK, Eton Digital Ltd., Nordeus Belgrade, Sixsentix, Levi9 IT Services, NovaLite doo, Prozone, Zesium mobile, Schneider Electric DMS NS, Dunav NET, Codecentric, Frobas, TMNS, Devtech, KEBA, Vivify ideas, Execom, Wolkabout and others for joining us!
More than 600 people were there to race, and 284 of them were from the IT World to run the IT relay race.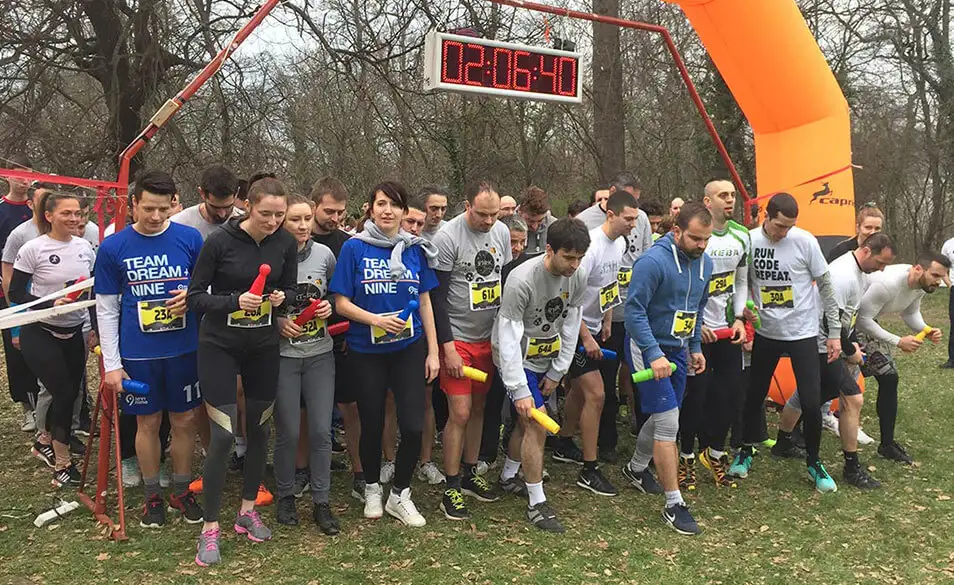 We picked up starting numbers and made a list of the names of all runners. Everybody arrived on time, and Kamenicki park was full of IT people within a few hours. Every runner will receive a Certificate of Appreciation and a medal.
284 runners (100 people more than last year) organized in 71 teams started the race. It was amazing.
Just a few minutes after the start, the first team reached the finish line:
1st - RT-RK company,
2nd - Vega IT,
3rd - Levi9.

The race was really intense and everybody was giving their best to come to the finish line. At the end, all of us were winners because it was not about winning or losing… It was about healthy life, happiness, having fun and supporting the ones who need our help.
We collected more than 300,000 RSD and we agreed to donate goods and other necessary things in that amount to the Safe House Novi Sad.
Once again, thank you all for participating and supporting this event and we promise to do our best next year as well.
We will publish all results soon! #LifeAtVegaIT