Corporate Social Responsibility
80 people, 40 teams, 10 IT companies for one cause - charity
Maja Bozic
Categories: Corporate Social Responsibility
Date 29-Nov-2016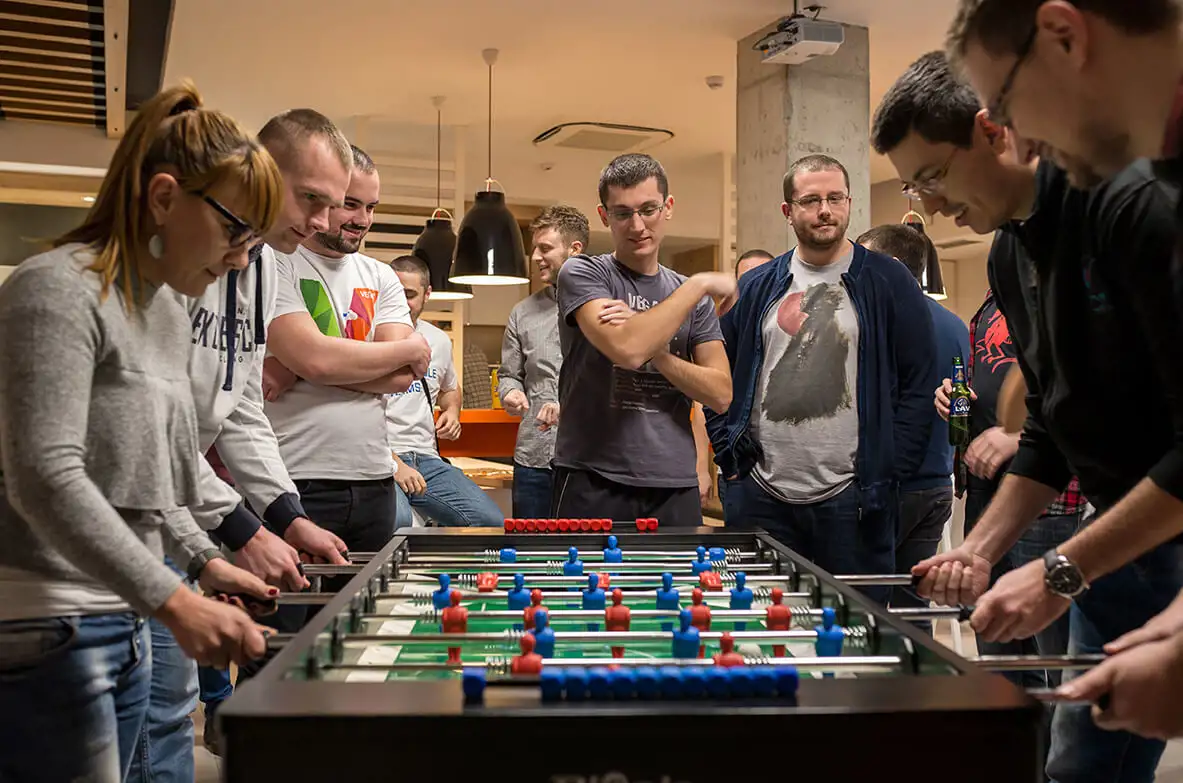 We could only hope that our offices were going to be full of people from different IT companies who were waiting impatiently to play a game of foosball and contribute to a better cause. In reality, we were surprised by the response we got.
More than 80 people split into 40 teams, from around 10 different IT companies, gathered on November 25th and made a decision to help collect money for an MRI scanner for the Institute for Health Protection of Children and Youth of Vojvodina.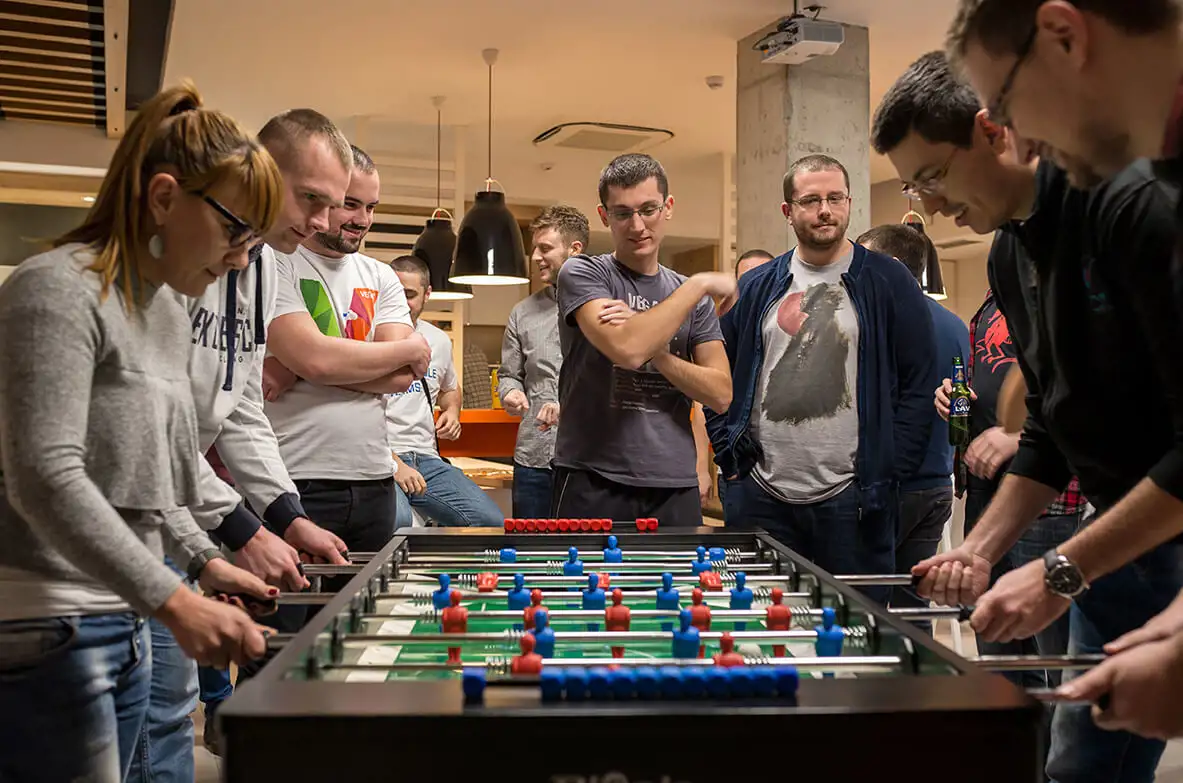 The rules of the game were simple. You had one partner trying to help you get as far as possible in the competition, where the most persistent and focused team could win a trophy in the end. The first trophy went in the hands of Poznić and Gajić, Paskal and Šuker took the second place while Jekić and Milakara took the third.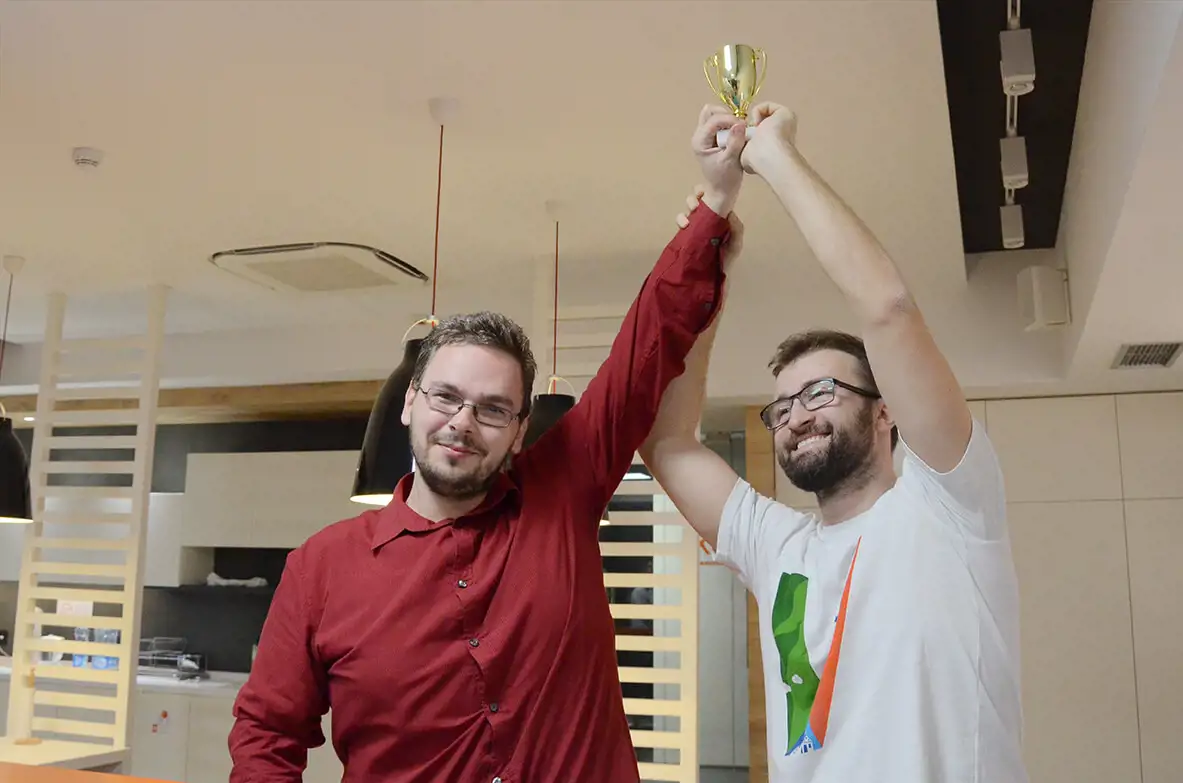 The first place - Gajic and Poznic
Once we started playing, you could feel the enthusiasm, happiness and thrill all over the place. People were talking, sharing some funny stories, some of them saw this as a great opportunity to meet like-minded people and some of them were just passionate about any kind of Football or Foosball game. Nevertheless, we all had the same idea and only one real goal we were supposed to score.
We are proud to say that we collected 200 000 RSD in total. The registration fee per team was 2000,00 dinars and everybody was welcome to contribute with a higher amount.
Once again, a big thank you goes to everyone who participated in this event and helped us get closer in providing the children's hospital of Novi Sad with an MRI scanner.