Business Insights
The key benefits of software development outsourcing
Jovica Turčinović
Categories: Business Insights
Date 25-Nov-2022
3 minutes to read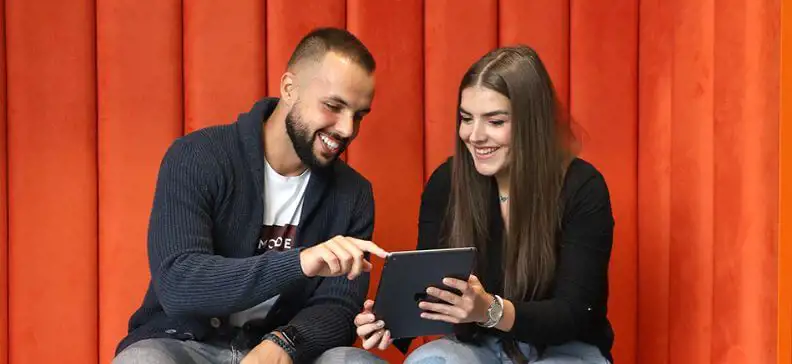 As budgets shrink and costs rise, more companies worldwide are outsourcing their software development. In 2020, the outsourced IT services market was valued at $556.67 billion, accounting for 78% of the overall market. That figure is set to jump to a whopping $806.63 billion by 2025. From fintech and health tech companies to logistics, recruitment, different SaaS products and blockchain, why are so many industries choosing to outsource their software development?

Software development is often sought by businesses looking to increase their market share and improve their overall business performance. When it comes to outsourcing, businesses generally have three options:
Onshore software development - using a contractor within the same country. For example, your company is located in Germany and you choose to outsource your software development to a company within Germany. This option has time-zone and geographical benefits, but you will have higher costs and a smaller technical talent pool to contend with.
Nearshore software development - sourcing a software development partner in neighbouring countries. For example, your company is located in the UK and you choose to outsource your software development to an adjacent company in Europe, such as Serbia. From a practical vantage point, nearshore developers operate in a similar time-zone and offer more talent and technical expertise than on onshore developer. It's worth noting that a nearshore solution is usually more financially competitive than an onshore solution and less competitive than an offshore solution.
Offshore software development - software development unencumbered by borders - anywhere in the world. For example, your company is located within The Netherlands and you choose to outsource your software development to a country that is further afield or on the other side of the world.
Is outsourced software development right for your business?
Cost efficiency
One of the most obvious reasons a company chooses to outsource its software development is to reduce costs. Having in-house software expertise includes wages, holidays, benefits, recruitment costs, taxes, and other costs. While you could opt for a freelance developer and avoid additional spending, this often carries risk and higher hourly costs than in finding a vendor in a similar time zone. With no capital expenditure, your software partner gives you a fully trained developer or a dedicated team who lend immediate expertise to your business minus the overheads.
Access to a larger talent pool
An outsourced software development company opens your business to a new world of talent. DevOps engineers, software engineers, QA engineers, data scientists, business analysts, and product owners, all with deep domain expertise… outsourcing fills the gaps in your business.
Your chosen partner will fit your needs rather than trying to source as many of the skills and attributes as you can from one freelancer or new hire.
Scalability
There is currently a shortage of developers worldwide, so having that expertise at your disposal can be a significant competitive advantage. Your outsourced partner has already vetted, trained and nurtured their team so that you can quickly reap the benefits of their internal processes. Market trends, consumer needs, economic conditions, market share… growth requires agility.
Faster time to market
If Covid-19 has taught us any business lessons, it is that needs can pivot overnight. An agile IT environment and easy and fast implementation mean a faster time to market. Your software budget remains intact, and your project is delivered on schedule. On-demand flexibility is there when you need it and built into your business.
Lower risks
In partnering with an outsourced software company, you benefit from their established processes. A trustworthy partner will care about its reputation and will do its best to take the weight off your shoulders and mitigates risk, leaving you with high-quality software solutions.
Your software partner is also well-versed in emerging technologies and trends and can alert you to emerging opportunities. This is yet another competitive advantage that leaves you to focus on your core business activities.
Are we a match?
Vega IT has been delivering outsourced software development excellence since 2008. We started as just a handful of friends with a shared passion and vision and have since grown into a family of over 750 experienced engineers!
We are still led by the original founders and enjoy a happy, successful organization and strive to use that success to shape a better world.

Is Vega IT the missing piece of your business journey? Get in touch to find out.