Business Insights
The Future is Platform: How Platform Business Model is Shaping the New Era of Business
Zoran Vasiljev
Categories: Business Insights
Date 22-Jun-2023
7 minutes to read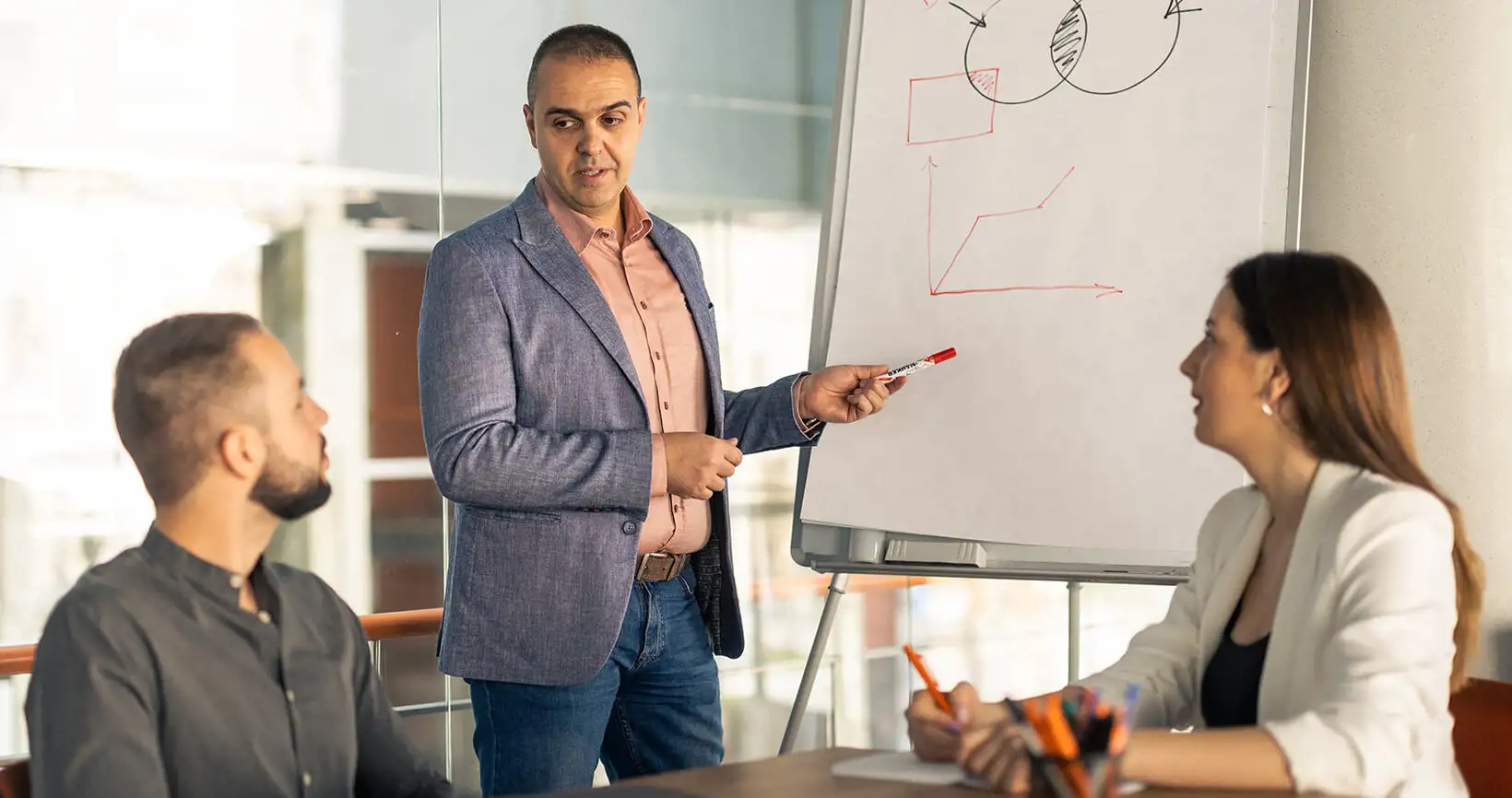 Change is the only constant, and we are witnessing daily changes in our new brave digital age - not only on a personal level but also on a professional one - business concept models have drastically shifted in the last decade. Companies are moving away from products or services – now, they are building robust ecosystems.
The primary catalyst for this change has been the platform business model, which emerged ten years ago and leveraged digital technologies to connect users with businesses, enabling them to interact, share, and transact.
Traditional business models follow a linear structure – think about Henry Ford and his famous car assembly line. These businesses create value by developing and selling a product or service to consumers. On the other hand, platform businesses enable direct interactions between two or more groups – buyers and sellers – through a digital platform. Let's take a few examples. Amazon and Alibaba are popular marketplaces. Airbnb connects travelers and property owners. And, of course, Uber links riders and drivers.
Rooted deeply in the digital age, the platform business model has proven amazingly successful – and there are various reasons for it. The main reason is the so-called "network effect" – the more users join and start to actively use the platform, the value of the service increases for all users, thus creating an easily scalable, self-perpetuating growth cycle. Additionally, by directly connecting users, platform businesses often bypass the intermediaries (so often present in traditional businesses), which leads to reduced costs and increased efficiency.
The evolution and rapid increase of the platform business model signaled the rise of an entirely new era in the global economy. The transformational change, innovation, and disruption showed such a potential that the market value attributed to platform economics is estimated to reach around USD 60 trillion by 2025, nearly a third of all global commerce.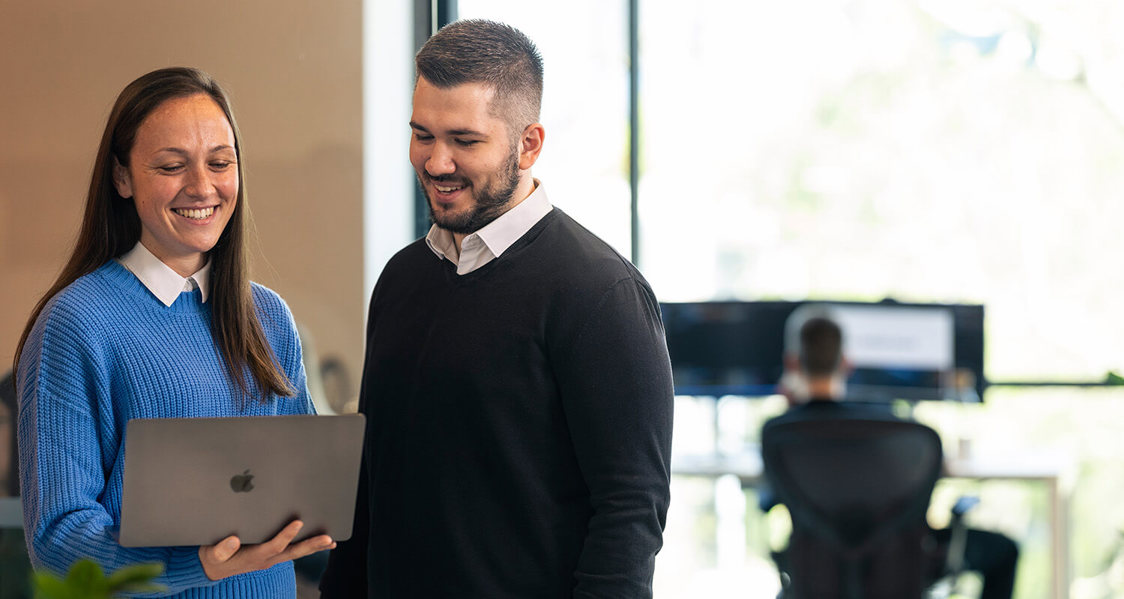 Redefining Commerce: Platform is Shifting the Power Dynamics of Traditional Industries
However, platform businesses are not only revolutionizing the business – they are also severely disrupting traditional industries, rewriting the rule of the economic game, and forcing them to either change or – die. We can think of the platform businesses as a vanguard, tearing down the old structures and ushering in the new.
This clearly shows in the numbers, as 7 out of the ten most valuable companies worldwide are platform businesses.
And almost every industry can be disrupted and remodeled for the platform. Consider, for instance, transportation, an industry impervious to radical change until Uber came along. A tech company with no cars fundamentally altered the way millions of people commute daily while bypassing traditional taxi service and effectively turning every car owner into a potential Uber provider. The ripple that wave created propelled other companies to consider how they could do the same, leading to the gig economy's growth and transforming how we perceive work.
The same happened with the hospitality industry – Airbnb is the largest hospitality provider without any beds to account for. Traditional hotels found themselves competing with anyone who had a spare room or newly furnished apartment, which, in the long term, severely impacted their pricing and booking strategies.
Amazon and Alibaba broke down the walls of the global marketplace, tearing down geographical barriers and making almost any product accessible from anywhere - they changed brick-and-mortar businesses, providing users with a vast selection, competitive prices, and – home delivery.
The platform model is a disruptor and an enabler that shows those willing to listen how to challenge the old and break down the barriers. Finance, an industry long thought to be impervious to disruption, is currently being overhauled with various fintech and robo-advisors providing personalized investment advice and financial services with a few clicks. Even sectors traditionally resistant to technological transformation, such as healthcare, might become completely revolutionized with telemedicine. We can almost guarantee that telemedicine will fully democratize healthcare access and dramatically alter how we communicate with healthcare professionals.
In the beginning, it was an anomaly. Today, it is a new normal. The platform model naturally progresses in the world driven by increasing digitalization. And if you are not a part of this disruption yet – you will get disrupted. Soon.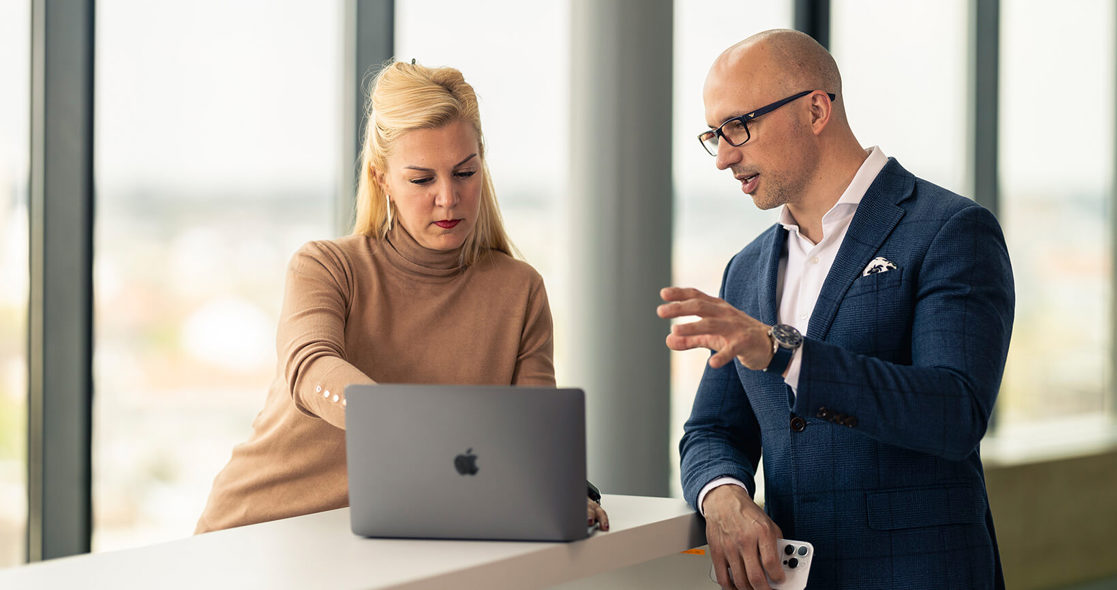 On the Edge of Disruption: Empowering Small Businesses and Enabling New Collaborations
When we move from "the big business" and focus on SMEs and startups, we discover that the platform businesses act as a catalyst for them, too. They break down the previously present market barriers and provide access to a global audience - a vast customer base they would otherwise be unable to reach due to various factors. For instance, an artisan from Chile can sell handmade goods worldwide through platforms like Etsy, bringing niche and local products to customers worldwide. Or, a ceramic maker from Brazil can provide a globally available course in ceramics on a platform such as Domestika – increasing his visibility and developing a new revenue stream (education) while capitalizing on his artwork.
Furthermore, platforms can foster a new type of collaboration, creating a dynamic workplace where companies can tap into global talent, collaborating with on-demand specialists and transforming the traditional employment models. For example, platforms like Fiverr enable the gig economy, while on Toptal, you can look for highly trained and experienced freelancers. In this new era, it seems that you only need decent internet access and valuable skill to compete on a global scale.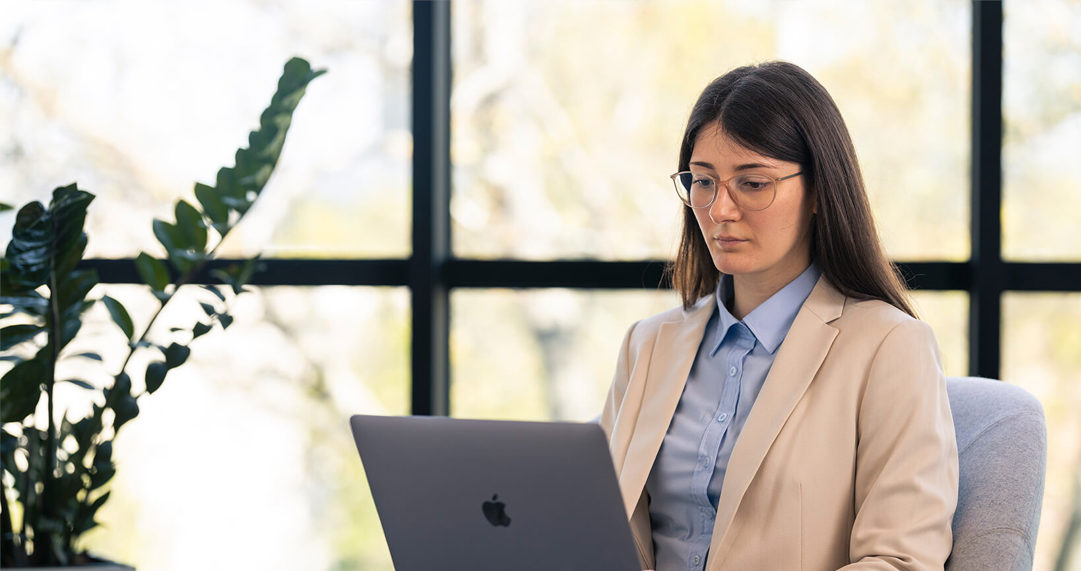 Revolution within Platform Business: Creating New Revenue Streams and Shifting Customer Expectations
In which direction are the platform businesses heading? The majority of the established players have moved from just facilitating transactions – the constant push for growth leads them to pioneer new venues for revenue generation, thus consistently reshaping customer expectations.
First, it started with the value-added services – so, for example, Airbnb moved from just being a mediator to becoming an "experience architect "– you can book the apartment, but you can also explore offers from the experience section hosted by locals. By doing this, Airbnb broadened its revenue landscape. Other platforms like DoorDash and Uber also monetize spare capacity (time, skill, or physical resources), unlocking a vast pool of gig economy participants who want to create additional flexible income streams.
Also, the platform model is experiencing a shift in customer expectations – today's digital consumers demand seamless, personalized, and instant experience – and platforms are very well-aware of it. They are capitalizing on this expectation by offering tailored experiences powered by sophisticated algorithms and AI, driving a new standard of customer-centricity where services are built around individual users' preferences.
This approach is driving change in other remaining traditional businesses – forcing them to adapt or face obsolescence. With every 'click,' 'like,' or 'share,' user expectations are growing - and your business strategies should evolve too.
However, it's important to remember that the platform model probably won't work for everyone. Businesses considering platform models should carefully evaluate their structure, business model, and goals before diving into it - this should be a strategic consideration and not something forced upon to innovate the revenue streams.
But how quickly can you adapt and thrive IF the platform model truly makes sense for your business?
Vega IT Will Help You Thrive in the New Platform Economy
In this era of perpetual digital transformation, choosing the right partner to navigate the complex landscape of platform business models can make a difference between thriving and struggling. This is where Vega IT steps – we are ideally positioned to guide your business through this transition, leveraging our deep expertise in platform development and business model innovation.
First, we understand that the platform economy is not just about technology but also strategy. We know how to develop sustainable and scalable platforms – that will continue to grow and adapt to changing market conditions, user behaviors, and business goals.
We have a diverse portfolio of successful platform development projects across numerous industries. Our experts leveraged innovative technology to transform businesses and aid them in growth. Successful collaborations with clients such as Doctor Care Anywhere, Howden's 'Rethink,' Laetus, and Teach First, helped us grow remarkably in diverse sectors. For example, with Doctor Care Anywhere, we revamped the platform to support thousands of consultations, and with Teach First, we helped accelerate educational platforms and provided seamless user experiences.
We are grateful for collaborating with clients with very diverse needs - from enabling scalable microservices to building robust and complex systems. The projects we've delivered significantly impacted their operational efficiency and business success. Ultimately, a wide array of clients helped us develop a rather versatile and efficient tailor-made approach to contribute the best of our resources to clients' growth and revenue.
As you can see, our expertise has been instrumental in driving change for various companies at various stages of their lifecycle - and are an ideal strategic ally for businesses wanting to move forward. But what will the future look like?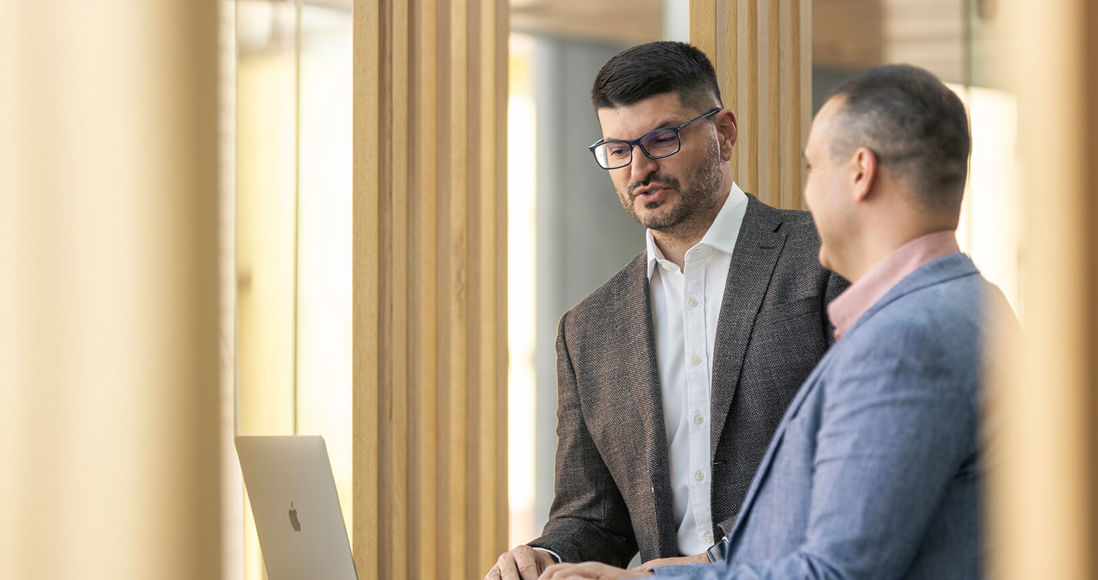 Beyond Today - Platform Business Models 2.0
With AI moving into the public sphere, we stand at the precipice of countless digital transformations. What can we expect? The gig economy will continue to explode, and platforms might become the primary place of work, life, and socialization.
We might experience a seamless integration of AI and machine learning where platforms will evolve into personalized digital ecosystems that will explore augmented and virtual reality integration to provide unique experiences. The convergence of platforms with blockchain might also bring unprecedented levels of transparency and security regarding digital security.
However, we shouldn't be just observers - we need to be active participants. These changes might be daunting, but they may bring incredible opportunities for those who dare to disrupt. You know how the saying goes - the best way to predict the future is to create it.
Are you prepared to disrupt, or will you be left behind?