Business Insights
Mastering integration: How AI, data, and CRM can amplify your business
Zoran Vasiljev
Categories: Business
Date 22-Aug-2023
4 minutes to read
Welcoming the age of integration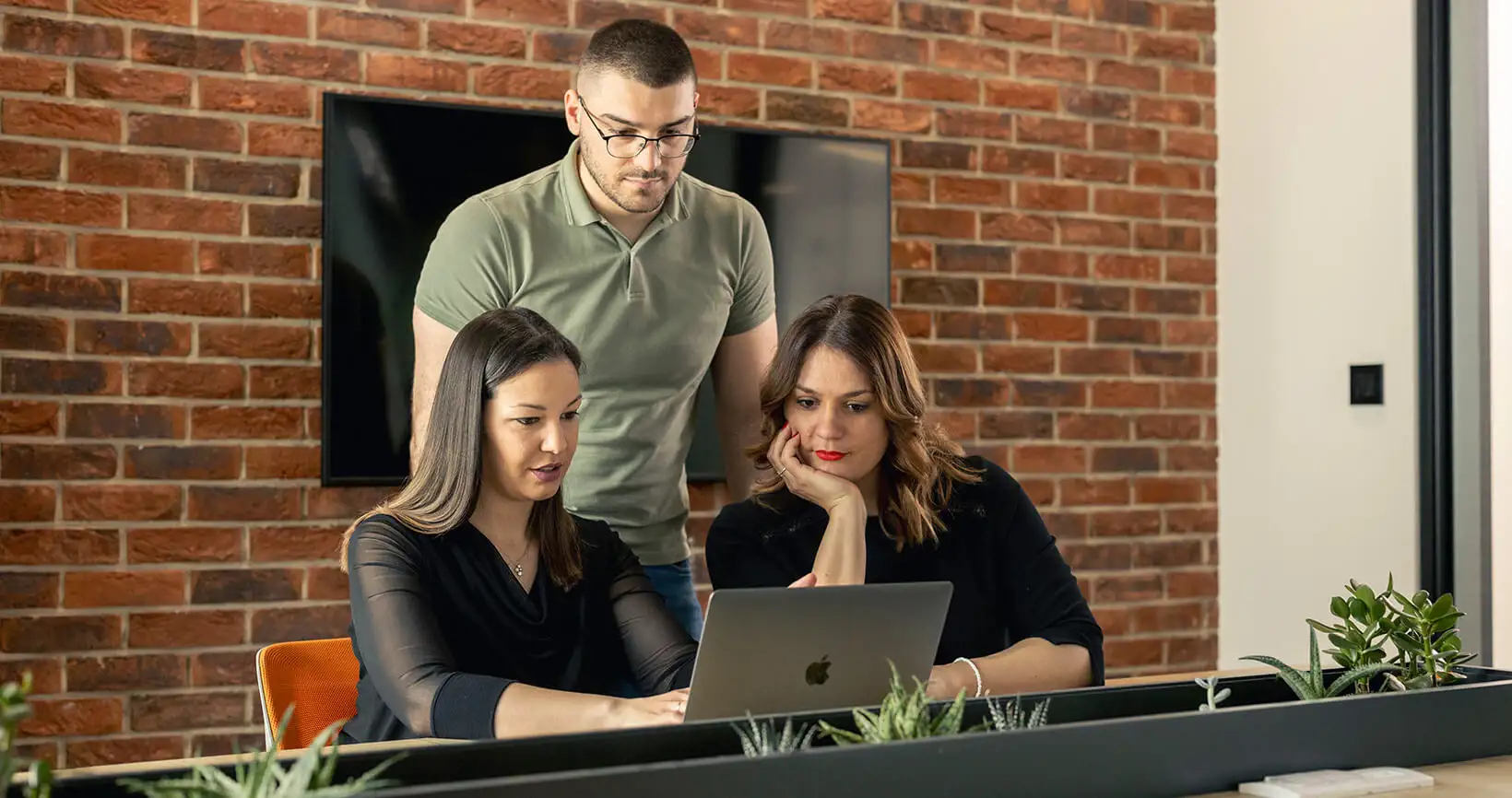 In today's multifaceted business landscape with numerous opportunities and providers, enterprises of all sizes grapple with an intricate web of challenges.
As leaders, we constantly question our decisions: Which path to take? What to prioritize? How to stay ahead of the curve? Navigating these complexities requires not only having an innovative approach but also being able to execute the seamless cohesion between forward-thinking business strategies and technologies. 
As shifts in revenue management become unprecedented, the possibility of integration emerges as a magic wand – one that might bind diverse facets, streamline internal processes, and catalyze the growth the clients crave for. Yes, we stand on the verge of the Age of Integration – the age where your company's agility, adaptability, and foresight will define how successful the company will continue to be. 
The rise of the omnichannel amidst looming recession 
The digital transformation wave we've been so eagerly riding since 2020 has ushered businesses into an era where customer engagement across multiple channels isn't just a well-thought advantage point. This has become an absolute necessity. Companies are now seriously invested in sprawling an omnichannel landscape – from those in traditional businesses to those who are digitally oriented.
However, with the shadows of the recession still tending to do an occasional dance on the horizon (reminding us they are here to stay), this diversification becomes a double-edged sword – both an opportunity and a challenge. And in these precarious economic times, efficiently leveraging these diverse channels is paramount. The first step the companies need is a strategic approach – to ensure the gaps are bridged, and the business is resilient enough to stay afloat in the ever-shifting sands of commerce. 
AI, data, and CRM: The triad of modern business success
However, let us examine the modern triad before we weave it further into a story. In the business landscape, three elements have emerged as game-changers: artificial intelligence, data analytics, and customer relationship management.
Each component is powerful, but together they form an integrated ecosystem that can fundamentally transform business processes. Imagine how their capabilities combined can change businesses. 
AI works as a brain, processing vast data streams, recognizing patterns, and instantly delivering insights. AI transcends traditional analysis, can predict trends, and automate decisions. AI will continuously refine its algorithms when allowed to learn from every interaction, ensuring the business remains agile despite rapid market shifts. 
Data, on the other hand, functions as the lifeblood that fuels AI. When the Big Data era happened, companies ushered themselves to get unprecedented information volumes.
They craved everything – from consumer behavior on digital channels to supply chain metrics. When correctly harnessed, the data can reveal untapped markets, pinpoint specific inefficiencies, and spark innovative solutions to challenges companies have had for ages. However, the real magic happens when this data connects with CRM systems. 
CRM systems are, basically, the operational heart. They streamline customer interactions across various touchpoints. When you integrate CRM with AI data-driven insights, you are arriving at a new era of customer engagement. At lightning speed!
You can now understand why this triad will provide a significant competitive advantage for any business. Companies can proactively address needs, tailor their marketing strategies in real-time and enhance their customers' journey.
Deliver faster time to value with AI, data, and CRM.
When we witness the collision of these three titans, we see a harmonious blend of automation and precision that helps our clients significantly surpass their business goals. 
How seamless system integration drives digital transformation engine
However, more than merely adopting cutting-edge technologies will be required for companies. The holy grail you're looking for is – seamless integration.
Evolving from a technical necessity - system integration has recently become a strategic imperative. Take, for instance, the Salesforce toolkit – a true powerhouse in the CRM realm. It excels in managing customer relations - however, it grows to its true potential when you harmonize it with the company's growth assets – marketing automation platforms, ERP systems, or e-commerce solutions. 
By doing this, companies can build a cohesive and interconnected ecosystem that provides a unified, single view of the customer, facilitates predictive analytics, and streamlines internal operations. 
Decoding the secrets of successful integration
I like to say that successful integration is a long journey of informed decisions. Why is that? 
Navigating the rather complex terrain of integration demands that the company executing it has an appropriate blend of strategy, expertise, and foresight. 
First, meticulous planning is essential. Mapping out every step, from data migration to user training, ensures that every detail is considered. Additionally, all stakeholders must be involved to guarantee the alignment of expectations and goals, as integration will resonate with every part of the business. 
Rigorous testing is another crucial step. The integration must be subjected to real-world scenarios to uncover potential problems. Most importantly, seasoned professionals need to be at the forefront of the integration implementations as they can mean the difference between ad seamless merger and, well, a patchwork approach. 
Why integration efforts fail and how the right partner makes the difference
Impressive in itself, Salesforce integration often grapples with real-world complexities. Issues can range from technical shortcomings – ill-defined data mapping and insufficient code. Others can fall prey to organizational barriers like a lack of stakeholder buy-in or siloed departments. However, most failures come from a relatively deficient understanding of the intricacies of Salesforce and the nuances of effective system integration. 
This is where we step in. We don't just integrate. We reimagine the entire process and tailor it to your business needs. 
Our philosophy at Vega IT goes beyond mere technical integration. We invest plenty of time in understanding the business's unique landscape, recognizing the challenges, and crafting solutions that fit perfectly. Our profound understanding of Salesforce allows us to preemptively tackle challenges and avert poor design decisions that might lead to complications. 
And at the end... 
An accelerated business environment requires companies to have a competitive edge - and the confluence of AI, data, and CRM emerges as the perfect solution. If you've recognized the need for integration, work with experts who will guide you through the labyrinthine integration journey with ease and assurance. Get in touch with us at zoran@vegaitglobal.com.