Business Insights
How Can Bespoke Software Help Your Company Innovate Better?
Categories: Business Insights
Date 04-Jul-2023
7 minutes to read
Bespoke software is software that is implemented for you by a provider with the needs of your company at the forefront of design and development. It helps you to grow your business by building secure and scalable software solutions.
In this article, we take a look at what bespoke software teams are and how they can enable you to do more to create competitive advantages that make a difference within your business.
What Is Bespoke Software
Bespoke software is designed to meet the requirements of a business precisely and accurately by providing technical expertise and experience to where they can be used to their greatest value.
In the past, we've taken a look at the reasons that businesses are choosing bespoke software for their requirements. Similarly, we've also outlined the specific advantages that custom software solutions can bring to firms.
Right now you might be looking for options to implement your next software project. Doing your due diligence should mean taking a look at off-the-shelf alternatives and investigating in-house development options too. For businesses, each strategy has pros and cons worth considering before deciding how to proceed.
We've closely analyzed the advantages and drawbacks of bespoke software against off-the-shelf packages previously. Today, we're going to take a look at how bespoke software teams can be used to enhance and extend your existing capabilities.
Why Hire a Tech Partner for Bespoke Software Development?
The responsibility of deciding whether to tackle your next big project in-house or with the help of an external bespoke development team is a lot to handle. You may choose a team of bespoke developers to augment your existing teams or bring them in as technical partners to take ownership of the whole project. Each option has a great deal to offer companies, and each could be right for a certain type of project.
In-house developers can offer an increased daily oversight over progress and challenges, give you a microscopic level of technical insight into your software, and provide complete control over day-to-day engineering tasks. However, the challenges of delivering large software projects on time and within budget without additional expertise are often vastly underestimated.
A study by McKinsey has shown that the average IT project typically runs 45 percent over budget and almost 10 percent longer than predicted by firms. The consequences of these estimates can be catastrophic for businesses. The same study shows that 17 percent of IT projects can go so badly that they can pose a very real threat to their parent company.
When the projects were looked at in closer detail, McKinsey showed that the 4 most common causes of project failure can be boiled down to:
Poorly focused project requirements
Poor execution of the project goals
Unmanaged technical complexity
A company lacking relevant technical skills, experience, and expertise
A team of bespoke software developers comes into a project with more than just the technical tools to build innovative solutions. They come with the experience of building and managing major software projects from planning and requirements gathering right through to deployment and maintenance.
A bespoke development team is ideally suited to augment your in-house developers with knowledge, expertise, and additional hands to assist in development efforts and mitigate the risks within your organization.
They do this by bringing not just technical expertise but domain-specific expertise too. For the right business, this can provide huge advantages in learning new fields that you haven't yet been introduced to or had a chance to explore.
Our previous experience in specialist fields such as HealthTech and FinTech has provided insights and knowledge that have enabled our clients to drive success faster.
A capable team will shore up the gaps in your current knowledge and experience while doing more to lend a hand in bringing your organization up to speed with the latest thinking. We frequently help to secure a firm's future in exciting new technologies by doing precisely that.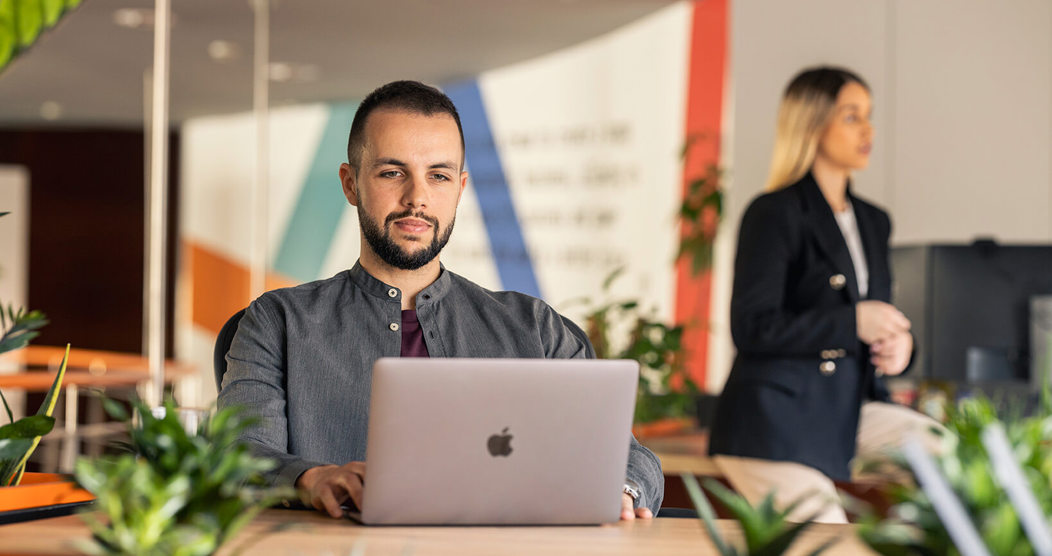 What Will Bespoke Software Enable You To Do?
Deliver Targeted Insights with Big Data
Bespoke software development teams can deliver expertise and experience that is difficult to acquire in-house. Typically, this means building software solutions from the ground up with data at their heart.
Bespoke teams are very often experts at integration and implementation above all else. It is, after all, what they do day-to-day to ensure software solutions deliver precisely the way they're supposed to.
Deploying a tailored software solution provides fine-grained control of what data you collect and what, if any, you discard. Using this capability, you can begin to make intelligent decisions about every aspect of your system and the way it will propel you forward in the future.
This is precisely what we enabled working with our partners Gilded to create a resilient blockchain trading platform with data security at its core. You can read more about this process and the results we were able to achieve in our case study here.
Build Your Future Solutions Around Your Current Business
One of the most daunting and risky challenges that tech businesses face is making changes to existing technologies and processes. Ensuring you've accounted for every eventuality and integration is a tough task and something that should keep you consistently on guard.
Often, seemingly small changes can have a lasting impact and a significant domino effect in how they impact related systems.
Deploying tailor-made software with industry experts at hand is a key way to ensure that the new systems and processes you create will integrate seamlessly with today's existing software.
These changes can range from very small alterations such as ensuring new file types and formats are compatible with old ones, to large-scale integrations between mobile app platforms and web technologies.
You can read about how we developed the Companion mobile app alongside existing technologies to expand and enhance its UI and UX capabilities for our partners in our case study here.
Scale And Change According To Demand
One of the most challenging aspects of the tech industry is its constant rate of change. New technologies, changing paradigms, and shifting expectations mean that the way things are done invariably has to adapt over the life span of your software. That is why building a digital product that is scalable, adaptable, and flexible is a top priority.
Bespoke software is built to meet the requirements of your business today in a way that will last long into the future. Our teams specialize in building robust and reliable software using SOLID engineering principles to ensure your solutions can easily scale as needed over time.
Our teams frequently add to the knowledge and experience of our clients to ensure every base is covered when it comes to producing exceptional software solutions. You can see precisely how we achieved this with one of our partners in our case study of Doctor Care Anywhere.
Take Security Seriously
The biggest opportunities that custom software solutions provide come from enabling your teams to focus on the most vital parts of an application. As an example, users should expect that a healthcare or fintech application would take additional security measures in comparison to an entertainment blog. Bespoke software allows your teams to do just that by placing additional focus on the areas that need it most.
Working closely with a software team you can tailor security measures proportionate to the use cases you target and the experience that users will expect. In areas such as digital banking, we've helped our partners create robust and reliable software that their customers know they can rely on.
In an era where data breaches are commonly featured in the news and many services are facing a loss of customers and their trust in addition to fines for waning security — bespoke software can allow your company to differentiate itself on attention to detail and reliability.
Cost-Effectiveness
A custom-made software solution can save your business significant amounts long-term. By directly addressing the needs of your business with decades of combined experience and insight we build software that increases business performance and drives future scalability and profits for your business.
If you're looking to be more efficient with your finances while increasing how effective you can be in operations — partnering with a bespoke software provider might be your ideal match.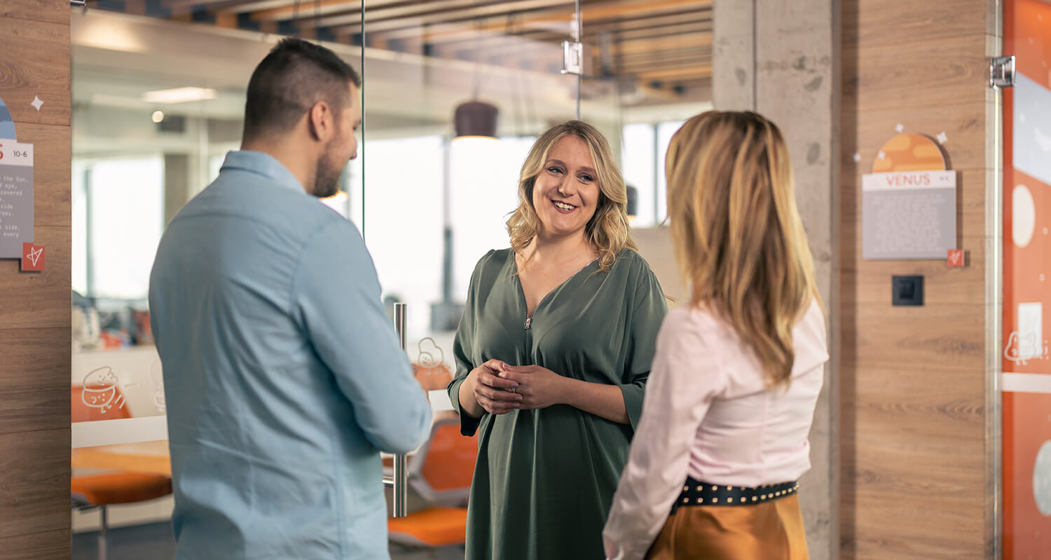 Creating A Future Of Product Innovation
With the right technical partner building for you, there's virtually no limit to what you can create from today onward. We want bespoke software to represent a blank slate for our clients — enabling new kinds of innovation and growth that never before seemed possible.
If that sounds like something that your organization can benefit from then drop us a note, let us know, and we'll find out together what we can create for you.