Business Insights
Design Rush: Vega IT among Top 10 Sitecore Partners in 2019
Maja Bozic
Categories: Company success
Date 22-Feb-2019
3 minutes to read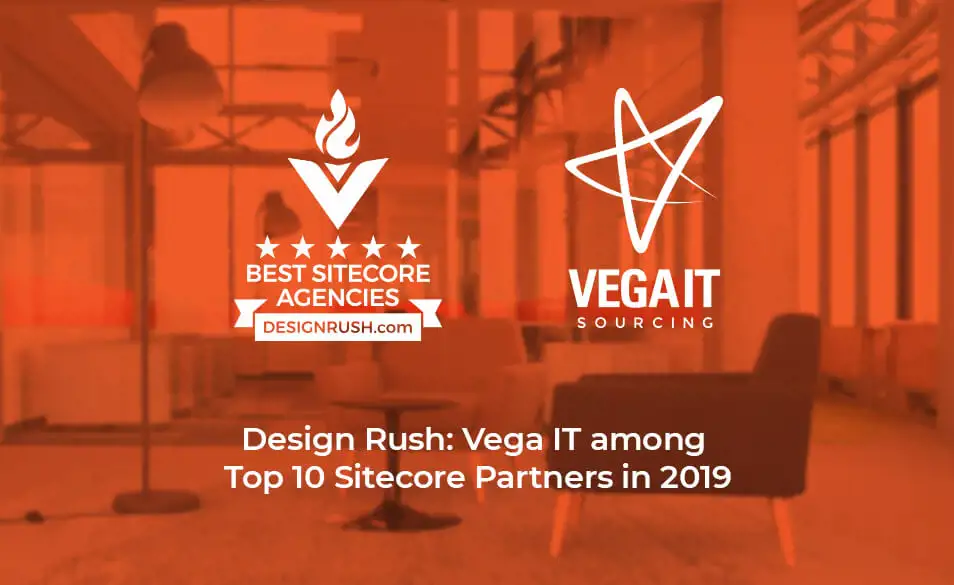 Vega IT Sourcing is pleased to be the 7th best Sitecore development partner company according to Design Rush's rating. If you are curious why this guide on the best performers in a certain business area estimated our performance as a remarkable one, stay tuned and dive into our Sitecore experience.
What Does our Sitecor
e
Development Team Provide?
Vega IT among Top 10 Sitecore Partners
In 2013 Vega IT was one of the rare IT companies from Eastern Europe which established a partnership with Sitecore. Nowadays, our certified developers are capable of launching all of the Sitecore's products:
Sitecore Experience Platform

Web content management

Customer intelligence

Cross-channel delivery

Sitecore Commerce
Additionally, they are skilled to expand Sitecore with add-ons and modules. As well they know how to integrate this CMS with social media, sales etc.
So far, our .NET programmers with their 5+ years of experience have shown that their successful Sitecore's development results are worth of Design Rush's recognition.
Why is Sitecore Useful?
This content management system (CMS) is an excellent foundation for marketing, management and entrepreneurship. It includes everything that one website needs:
- security
- content management
- feedbacks
- communication with clients, and finally
- the constant growth of loyal customers
And that's not the end of the story! The best is yet to come. Due to Sitecore's specifications, it is possible to collaborate through different communication channels - the web, email, mobile, social and offline. Thus, it indicates that this CMS allows you to take care of your business entirely - from SEO to social media campaigns, and produce great results.
Focus on your goals and discover how Sitecore can develop your business.
If you have any questions or hesitations, feel free to contact us. We are more than happy to answer them.