Business Insights
Celebrating 15 years of excellence and innovation in the US market
Zoran Vasiljev
Categories: Company success
Date 31-Oct-2023
3 minutes to read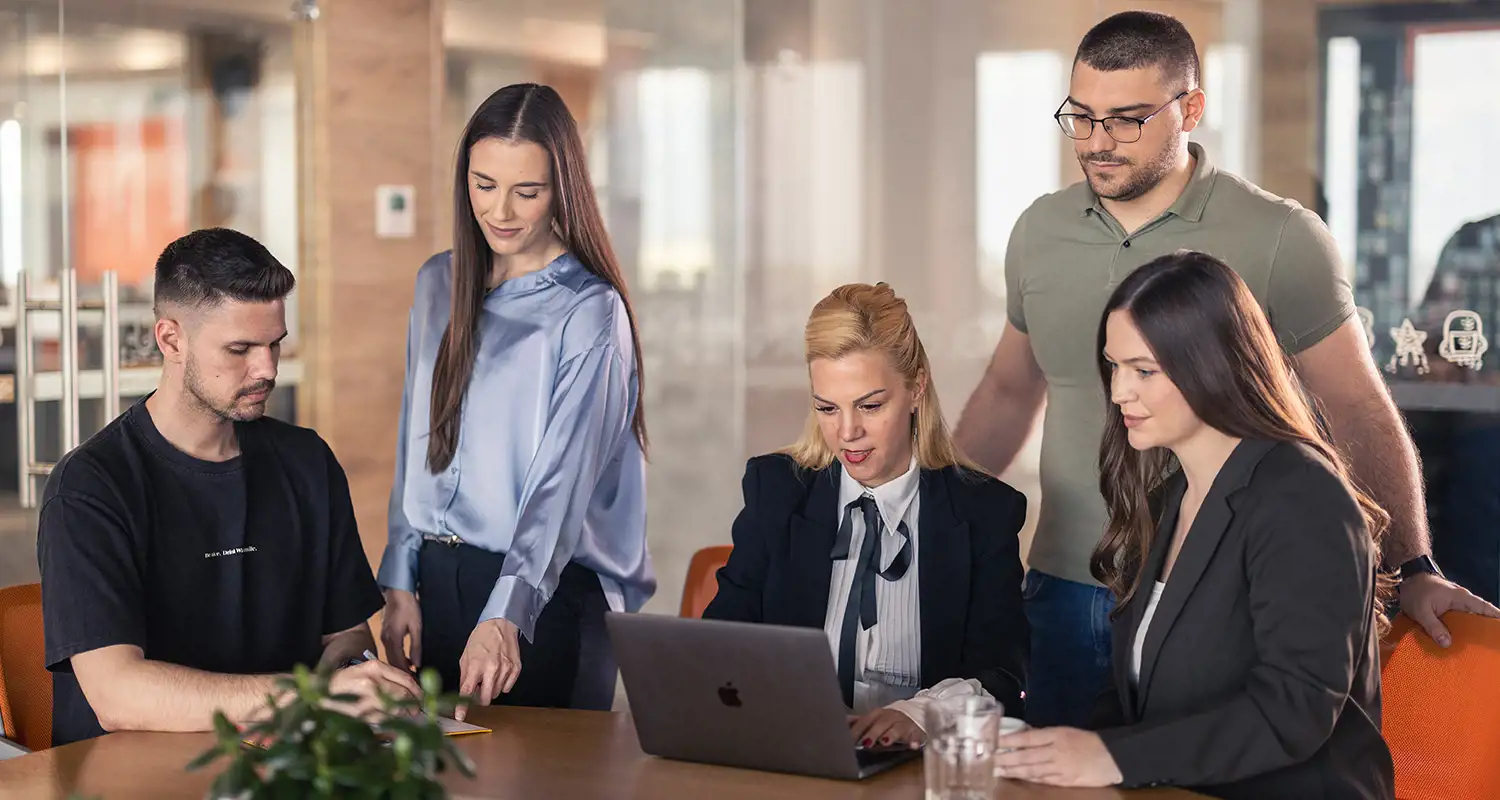 In June 2023, Vega IT opened its first US office – in New York City. Today, we have one more reason to celebrate – 15 years of innovation and successful partnership with our clients in the US.
Strong presence in the US, across various industries
From our humble beginnings in 2008 to a ubiquitous presence in the world of technology, we've been relentlessly pushing the boundaries of what's possible. Vega IT has partnered with some of the biggest names in the US across various industries, delivering game-changing digital solutions. 
From augmenting in-house teams through system integrations to delivering end-to-end development solutions, we have the exact capabilities our client partners require. 
For the past 15 years, we've not only built products but also enduring relationships with our esteemed US customers. Each collaboration has been a journey of shared success and invaluable insights. Our commitment remains unwavering: to harness our knowledge, passion, and curiosity, and continue being the partner of choice. Together, we will co-create the world's most innovative solutions for years to come.
At the forefront of the IT industry since 2008
More than 1000 projects successfully launched. 200 clients from 23 countries putting their trust in us. Over 750 top-notch engineers working at the forefront of digital technology. 
We've earned the trust of our US clients, not by mere chance, but for our relentless pursuit of innovation and their desired outcomes. 
During these 15 years in the US market, we learned that our clients are not looking for software development vendors – they seek reliable partners focused on business outcomes, not just tasks and deliverables. Innovators that provide end-to-end digital product development capabilities, from product discovery and software architecture, to implementation and delivery. 
Along the way, we developed strong domain expertise in several industries such as FinTech, InsurTech, HealthTech, EdTech, or retail, to name a few. By understanding the value chains, business models and existing systems and solutions, we are able to add value to our partners by being proactive and providing innovative ideas that can be implemented and deliver exceptional business outcomes.
Thank you to all those who have been a part of this remarkable journey. Here's to 15 years of innovation and to many more to come. 
How is it possible that we haven't crossed paths yet?
Our work speaks volumes, and our results echo through a range of industries. If you haven't heard of us until now, this celebratory mood could be just the perfect beginning of our journey as tech partners. Get in touch with us at contact@vegaitglobal.com.
Real People. Real Pros.
Send us your contact details and a brief outline of what you might need, and we'll be in touch within 12 hours.