Business Insights
Is your company resilient enough for the times ahead?
Author: Sasa Popovic
Categories: Business Insights
Date 31-May-2023
5 minutes to read
Tough times call for tough people.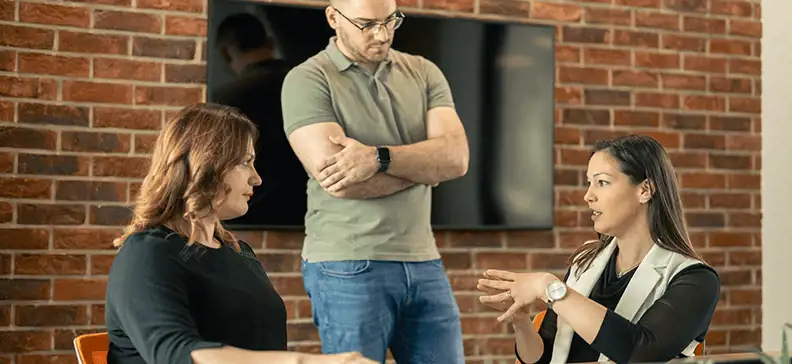 Even though Covid-19 might seem in distant history, we have recently marked the third anniversary of the pandemic that has brought almost all businesses to a halt and called for new thinking about our world. Even though we were in the same storm - not all of us were in the same boat. Suddenly, we faced disruption on all levels. 
The pandemic has revealed the importance of resilience and that most businesses have not worked on it. After hitting a few rocks, some of us quickly began successfully sailing the turbulent business seas, while others did not make it to a safe harbor. Unfortunately, those companies were poorly prepared or structurally unable to bounce back from the difficult period, resulting in lost revenue, lost talent, and, more often than we like to admit – lost or closed businesses. 
And although we have hoped to return to the "new normal," the fundamental changes that occurred in 2020 only began to accelerate from then on. Markets continued to be volatile, pushing us to realize that building agile and resilient businesses is the only way to survive and thrive. 
More than ever, resilience has become an essential component that decides the future of any organization - and the process of building resilience needs to be perceived as creating a competitive advantage – it keeps companies sharp and agile, teams strengthened, and businesses adaptable to both short term setbacks and adaptable to long-term market shifts. 
When thinking about resilience, I like to remember a quote I once read from Fiorella Iannuzzelli, former director and enterprise resilience lead at PwC: "Resilience is about getting ahead of change so that you can survive and thrive." and taking into account that the road in front of us is probably laid with more challenges than we can imagine, it's time to bolster the capabilities of our companies. 
How can we build and cultivate organizational resilience? 
Many leaders so intensely focus on financial performance that business resilience gets overlooked and deemed "not critical"; business schools rarely teach resilience and everything it entails. This leads us to the point that only a few companies can anticipate and effectively design and manage resilience. 
Resilience deals with an unknown future where causal relationships are not transparent, and the market is volatile and unpredictable. Its primary goal is to protect and grow your company's value. 
When designing for resilience, you should think about it in "systems" terms. Specifically - how can I make every part of my company agile and resilient enough, so it continues to thrive when circumstances change? Yes, it is as challenging as it sounds - because building resilience involves multiple strategic, financial, operational, and psychological elements. 
In this article, I will touch upon the main themes I believe should be a part of your resilience strategy, and in due time, I hope to cover additional pain points and how to approach them. 
To be resilient, your organization should be agile
Agility is both adaptability and the mindset embedded in every part of your company. Agile teams work differently, similar to resilience concepts - they are always on the lookout. They can handle rough times differently, with a more positive outlook, and even start thriving.
An essential component of resilience is continuous monitoring of external trends and meeting the new needs of customers. It might sound easy, but it requires awareness of the changes, which means continuously gathering information on political, economic, and industry trends.
In the case of Vega IT, our resilience is evident in the constant investment and commitment to the company's further development and the approaches I've mentioned above. Since our very beginning, Vega IT has grown on average over 40% annually - in the number of new people, income, and profit.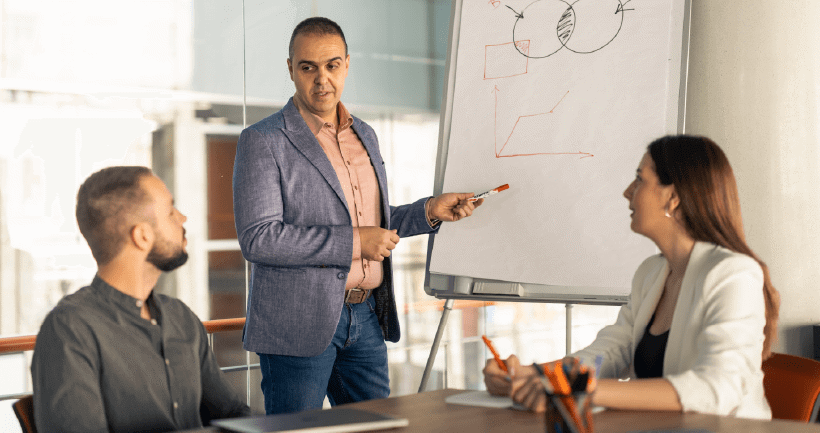 From the company's start, we have been taking care of efficiency and costs. This proactive strategy has helped us avoid the need to have tough talks during economic turbulences and build formidable resilience when unforeseen crisis periods arrive. 
You know that periods of prosperity are often followed by periods of uncertainties where geopolitical factors play a pivotal role. However, whatever hits next, Vega IT is committed to growth wrapped in resilience. 
All teams need to be self-sufficient
Remember, the question isn't if the next crisis will come but – when it will arrive. So we always have to be prepared; however, we don't necessarily have to be in stealth mode.  From my perspective, building resilient teams need to start in the People/HR department, as companies are made from the ground up and severely depend on the talent brought in.
Individual independence and self-organization need to be promoted as the strategic pillars the organization is built on, as well as the commitment to continuous learning and skillset building. Every company needs to create a feeling of psychological safety for their employees - they need to feel secure sharing their ideas, however unusual or creative they might be, without being criticized. Having diverse ideas leads to more choices the company can make during difficult times. 
Management and teams in companies that have managed to build strong culture are better aligned and can bounce back when market circumstances change. Also, employees need to feel strongly about the company's purpose, as this helps to strengthen any organization. Companies with weak cultures will also have a weak internal identity, and low interdepartmental collaboration will lead to high employee turnover. 
On a collective level, each team needs to be on the same page about their roles, their responsibilities, and how they work together when they come under pressure. Of course, they cannot read each other's minds, but you must strive to build a wordless collaboration over time. That way, your teams will become confident enough to complete any task they approach - sort of a "play to win" mentality. 
What helps when dealing with an adverse situation is having access to how your predecessors approached and solved specific cases. Having that in mind, I would advise having an updated internal document where you can record all previous "game plans" and situations that arose and how you solved them. Of course, you won't solve everything exceptionally well, but you can share insights on how you would've done it differently had you had the chance. 
Leaders should be adaptable and always on the lookout. 
Leaders across all businesses recognize that building a resilient company depends significantly on them. When creating and developing Vega IT, I've seen it in numerous cases, and the better and more open-minded I became, the more the company prospered. 
In my opinion, leaders who are "open" and ready to accept ideas and invest time and financial resources in new technologies, approaches, partnerships, and people will prosper regardless of the market situation. 
Of course, you cannot invest blindly without knowing the results you want to achieve. Therefore, our company never invests more than 10% of the profit in highly uncertain activities. We complement this approach with the "if you fail, fail fast" mindset that helps us during experimentation. With each "experiment," we learn something new - new methodologies and practices - that can be applied to projects we're working on. For us, experimentation is a win-win situation as is one of the modes of building resilience.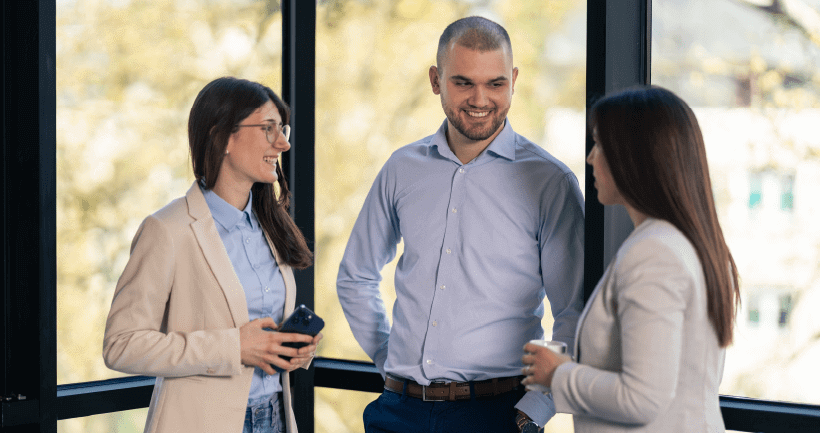 The last point regarding leaders is that leaders shouldn't forget about themselves. One of our key responsibilities is the daily inspiration of people we work with through knowledge sharing and navigating the tumultuous seas. However, we also need to inspire ourselves continuously. How do to it? We need to invest in our development through education, networking organizations, and knowledge sharing with our peers from the industry. The benefits we'll reap will be plentiful. 
The company should be appropriately diversified 
As the global environment becomes more and more unpredictable, business diversification becomes necessary, and Having multiple income streams helps keep the light on in dire circumstances. 
For example, suppose you are focused only on horizontal growth (an increase in clients from the same industry). In that case, this will be insufficient to reduce the risk to your company because a more severe crisis could seriously harm our business if we have many clients in the same industry. But, if you focus on diversifying and bringing the business from different industry branches, you're starting to better future-proof your company. 
In Vega IT, when diversifying a portfolio of our clients, we also focused on working with and implementing numerous technologies and using different models of cooperation with clients (fixed-price, time and material, dedicated team…), all of which provide us with ample room for building both adaptability and the resilience of our company. 
However, we also quickly realized that this standard approach of diversifying would not provide us with the competitive edge and resilience we were aiming for. Therefore, we started to serve various clients in different industries, and from cutting-edge startups to established enterprises. This extensive diversification strategy gave us a strong foundation and enhanced our adaptability and resilience.
The world is very uncertain, but your business doesn't have to be if you prepare on time. And when the crisis hits, even though the light at the end of the tunnel might seem far away - you will see clearly, even in the dark.