Business Insights
Digital economy is an opportunity to decentralise Serbia
Guest author
Categories: Company success, News
Date 10-Oct-2018
5 minutes to read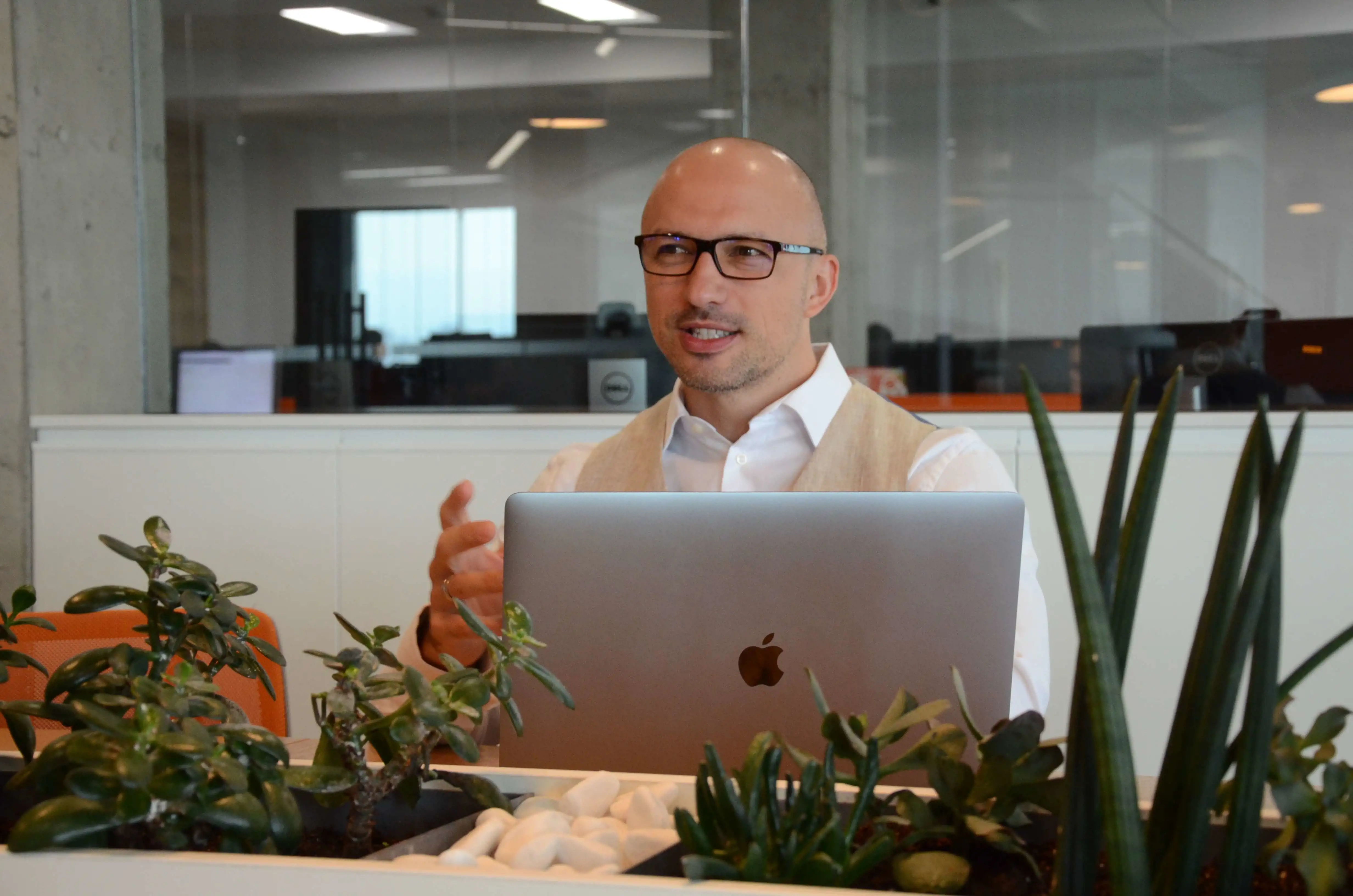 Vega IT Sourcing company from Novi Sad develops software products for some of the biggest IT companies in the world. Recently it celebrated The International Week of Happiness by filling its working space with multiple balloons. None of the smiles on people's faces was strained and none of the chitchats among colleagues was empty and meaningless. This kind of atmosphere was the vision of the company owners, and one of them, Saša Popović, explained to us how to achieve great success almost out of nothing, which might as well be the most effective motivation for many people.
During your studies, the biggest allies in researching both IT and entrepreneurial skills were exactly the limitless potential of the Internet, which taught you all those things that the educational system in Serbia didn't, and, more importantly, your life-long friend and a current partner and co-owner of the company Vladan Ostojić.  
At the beginning of our studies, two of us were studying together, lived in the same room in a dormitory, worked together, programmed and fantasised about establishing our own company one day. We found jobs and started working together, but we also gained insights into good and bad sides of working in companies. This experience helped us visualize a company where two of us would, above all, be happy, where we would gladly go to every morning and where we would be surrounded by happy people who like their job - the people who are better than two of us and who complement us. Finally, in 2008, we decided to establish such a company.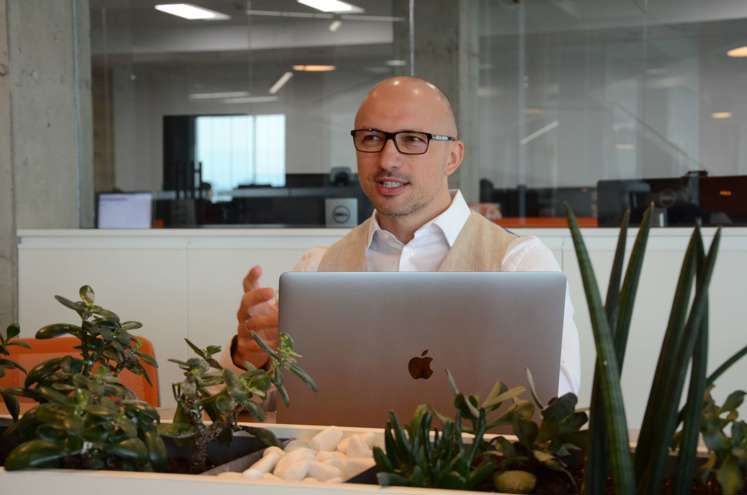 What is the thing that distinguishes one modern Serbian company from the "traditional one"? What is "the mindset" of the leaders of the company such as Vega IT Sourcing?
I would say that it is primarily the way how the company is run. We do that as leaders and not as managers. We are the company without a traditional "vertical" hierarchy, there are no layers of management, everyone can talk to anyone, everyone takes responsibility for themselves and their own work. Also, my partners and I are always there for our colleagues, ready to listen to their problems, consider their potential and try to give them guidelines. We don't have our own offices. Every week we sit with other colleagues to get familiar with what they work on and find out more about their working day and the atmosphere, and, we help them. This is what makes us different from the rest, mostly in a positive way.
How do you find the right people for your company? What kind of qualities does a young person who strives towards the digital economy and the professions of the future need to have?
What we consider to be very important, maybe even more important than in other industries, is the wish to learn and improve both professionally and personally. In our industry, things change on a daily basis, and we need to keep up with the trends. That's why it is important to have people who are willing to learn and work on themselves. When I say that I am not only referring to the people who will be good software engineers but also to the people who have developed emotional intelligence. Those are the people who work independently, people who think, who are proactive, creative, the people with whom we could earn bigger profit and, therefore, create better work and life conditions for all of them. The most important thing is that those people are good-natured because I love being surrounded by the people who are pleasant to work with and who have a positive attitude towards the world that surrounds them.  
How does digital economy "travel" to smaller towns and environments at all? What are the advantages of this "silent" decentralisation, and what are the challenges?
I definitely see digital economy, and particularly IT industry as an opportunity to decentralise Serbia, because it is possible to develop a successful business with very small investments. The only necessary thing to establish the company like ours is a strong infrastructure. What you need is the electricity and the Internet. We can do that in Belgrade, Novi Sad and any other smaller town or a place in Serbia. Having a faculty of technical sciences in some smaller town would be additional value. A good example is Zrenjanin where we opened our offices two years ago. We noticed that many good programmers from Zrenjanin come to us looking for a job and we enabled them to find jobs in their own town.
Your company mainly collaborates with foreign clients. What's your view on the relation between offering digital services and creating your own digital products?
The largest part of IT industry in Serbia is based on outsourcing companies, and that's where the biggest opportunity lies - with very small investments you get the business that brings you serious amount of money and substantial profit within the first year since the establishment of the company. This company, whose income will be over 6 million euros and which will earn over 2 million net profit this year, was established with less than 4 thousand euros of total investment. A lot of people in Serbia can achieve this if they finish the studies we finished, work on themselves and learn.  
Don't get me wrong - I am not entirely in favour of outsourcing. My partners and I have been investing in products many times, and we definitely like the idea regarding the development of digital products. Outsourcing is not something negative in that context. On the contrary, it is a good starting point for gaining initial capital and, therefore, the road to the product development.
The company Vega IT is actively involved in digital "spreading of literacy" among young people as well as in dispelling their "fear" of staying in Serbia. How important is it to introduce them with good examples of entrepreneurship? Can the same method be applied to the parents?
Regarding the parents, I believe that showing good examples is actually the only thing that helps in such cases. I haven't noticed that people talk often about good examples of successful Serbian entrepreneurship - the companies that got on the road to success with small capital as we did. That's the right solution for them. However, when it comes to children, it is important to improve the educational system which would allow children not only to learn the subjects and technical things they need to know by heart, but also allow the teachers to develop children's emotional intelligence and recognise their potential.
Average knowledge and skills should not be emphasised, and the children who show greater potential should be given a chance to learn more, get introduced with the concept of entrepreneurship and also thought about it from an early age.
I know a few good examples in schools which do that. We have an internship program for college students and high school students, as well as the program that invites the school principles and teachers to take their students on a company tour to show them that successful companies do exist and that they can have excellent working conditions and use their knowledge and working skills to live a good life. This is the best way to motivate children. We offer the glimpse into our company culture to high school students and students from higher grades of primary school.

This is how children can be saved from the state of hopelessness and start believing that something good can be done in Serbia.  
Note: This interview was conducted by The Digital Serbia Initiative. Read the original article in Serbian here.