The already existing, albeit limited to the pharmaceutical industry track and trace system, required improvements. It had to be improved in such a manner that would enable its use in other industries, making it adjustable to any user standard and covering different types of products. We defined the new architecture and implemented it in a couple of parts and phases. We also made it possible for applications intended for a different usage and requirements to be created on the mentioned platform. Below we offer you an insight into the problems our client had and the solutions we came up with.
Project: UP - Unified Platform for track and trace
Our client is the industry leader in online quality control. The company is synonymous with successful vision inspection via solutions such as ARGUS, POLYPHEM and INSPECT. Their experience of more than 40 years plays an integral part in the development of Secure Track Trace Solutions (S-TTS) – reliable modular packaging and supply chain control solutions for the pharmaceutical, medical technology, cosmetics and FMCG industries.
Technologies
:
The client-side used the following technology: AngularJS, while the server-side used: DDS (Data distribution service), C#, OPC-UA, SOAP.
Goals
:
We were focused on resolving a couple of issues and fulfilling a couple of goals. First, we needed to build a distributed, secure, highly dynamic and configurable system that improves and secures any track and trace requirements and standards. Also, we needed to make sure it would help end user companies participate in a global supply chain and to be highly competitive. Additionally, with new regulations and standards being implemented, the system was to make it very easy to act in accordance with those.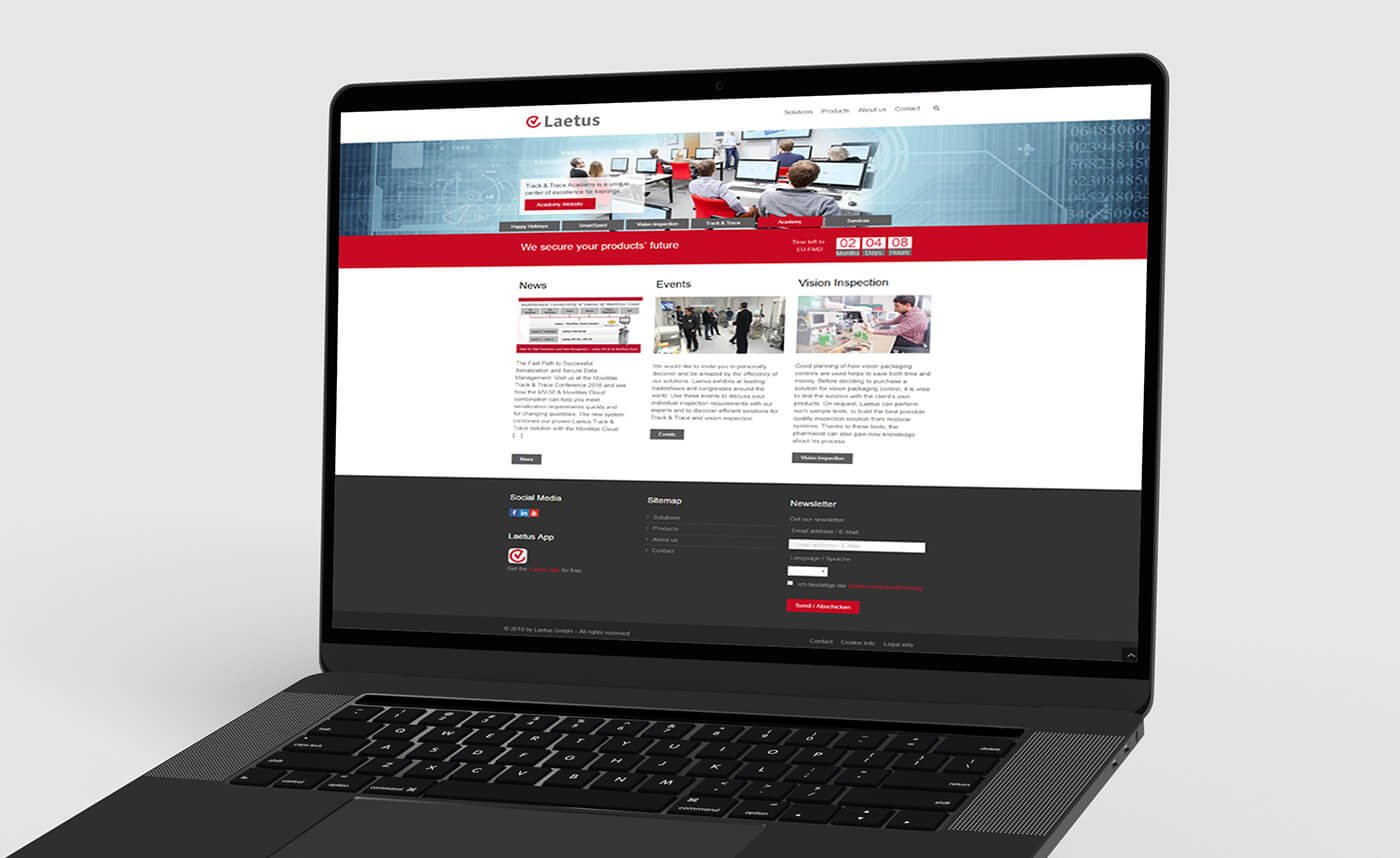 The team
:
Our team consisted of 15 back-end developers. 
Solutions:
With a dedicated team and in a few phases we came up with solutions for a dynamic language that describes the domain model where end users can adjust it without any development effort. Also, we managed to ensure a secure and transport agnostic communication middleware based on the DDS standard and independent components that can be individually distributed. We designed a dynamic language capable of describing business workflows where end users can define them and a functional execution engine that can run them. A device reflector that can communicate with any type of device using any industry standards was also developed.
Results:
The UP opened the door for other industries, besides the pharmaceutical, such as food, automotive, medical and other supply industries in general.
For more information about this or any other project, please feel free to contact us.